President Donald Trump is coming to Oshkosh, Wisconsin on Aug. 17.
According to the Appleton Post-Crescent, the president will travel to Oshkosh, Wisconsin, on Monday, Aug. 17, 2020. That's timed with the opening of the Democratic National Convention in Milwaukee, which is now mostly virtual. Read the day 1 DNC schedule of speakers here.
Trump's talk is called "Joe Biden's failures on Jobs and the Economy" and will unfold at 4:30 p.m. at Basler Flight Service, 615 W. 20th Ave. in Oshkosh, The Post-Crescent reported.
According to WHBY, protests are already planned for the event. The campaign hasn't released whether the public can get tickets or how. According to The Center Square Wisconsin, The Coalition to March on the Democratic National Convention (CTMDNC) is one of the group's protesting.
You can watch a livestream of Trump's talk here when it happens:
Trump is going to other key states too.
---
Trump Is Also Visiting Minnesota, Arizona & Joe Biden's Home State of Pennsylvania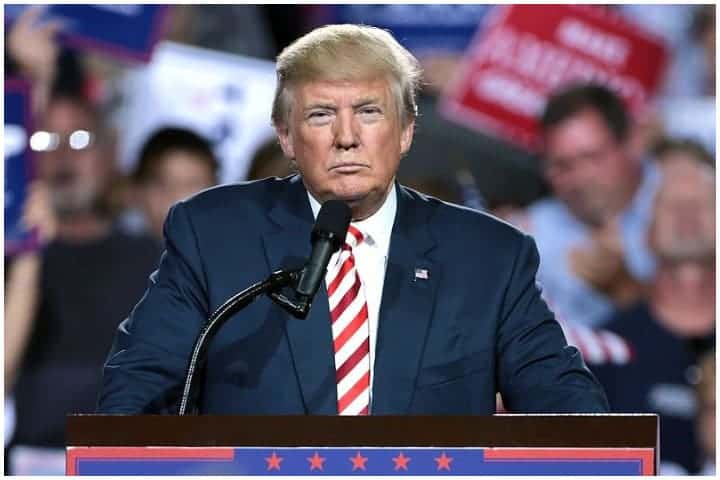 President Trump is also visiting Minnesota on the same day, according to TwinCities.com.
NBC News called the president's travels "counterprogramming" to the DNC.
According to NBC News, Trump will head to Arizona on Tuesday and Pennsylvania on Thursday, and he's going to go to Joe Biden's hometown of Scranton while he's in the latter state. Biden makes a lot of his hometown Scranton roots, but his family moved to Delaware when Biden was 10 years old. Trump has accused Biden of deserting Pennsylvania, which is a key battleground state both candidates desire to win in November. Pennsylvania, Michigan and Wisconsin were the trifecta of traditionally blue rustbelt states that Trump flipped to claim victory in 2016.
---
Vice President Mike Pence Is Also Visiting Wisconsin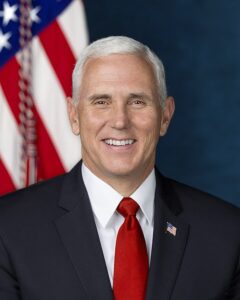 Vice President Mike Pence will also journey to Wisconsin next week, according to NBC News, which reported that Pence will be in the state on Thursday and will accuse Biden of "abandoning it," highlighting the fact Biden will accept the nomination from Delaware.
Biden has an average 6.5% lead in the polls against Trump in Wisconsin, according to RealClearPolitics. Of course, that was roughly the same margin that the final Wisconsin poll predicted Hillary Clinton would win Wisconsin by and yet Trump won the state by a small margin.
Recent polling in Wisconsin has ranged from Biden having a 4% to 12% lead over Trump in the state. Trump lost Minnesota in 2016, but he made the state competitive, and he may see a new opportunity in that state because of the widespread destruction to businesses after the death of George Floyd, in addition to the anti-police rhetoric.