The day after rioters torched a Department of Corrections building in Kenosha, burning it to the ground, Wisconsin Corrections Secretary Kevin Carr emphasized "systemic injustices" in a written message to staff and encouraged Corrections employees to "look deeply into our own internal practices and take action to balance safety with preventing any further systemic discrimination."
Carr refers to "persons in our care" in the statement, which was posted on an employee website on Aug. 25 and obtained by Wisconsin Right Now this week. Previously, the Corrections Secretary explained why he was no longer calling "people in his care" inmates, saying, "…I use person first language to eliminate generalizations, assumptions and stereotypes. I use the term 'persons in our care' when I talk about adults in our custody, 'youth' for those within the Division of Juvenile Corrections and 'clients' for those under supervision." The terms are not mandatory, but he said it was his preference that DOC employees use them.
In the statement, Kevin Carr starts by referencing Gov. Tony Evers' comments "on the tragic shooting of Jacob Blake."  Again, writing the day after the torching of the Corrections building, he started his message, "I want to take this moment to echo his (Evers') words of healing for Jacob, his family, the Kenosha community, and our nation, which has been deeply impacted by recent violence and civil unrest. As a state agency, and as public servants, we must continually do what is right, legally, and morally – as demonstrated by our actions."

Carr said the agency has the "duty to protect the public, our staff and those in our care. However as public servants we also have an obligation to learn from past mistakes and improve in areas where systemic injustices exist."
---
Probation & Parole Burns the Day Before Carr's Message to Staff
The day before Carr wrote his message to staff, the Kenosha Corrections facility was burned in an arson fire. Authorities are looking for a suspect.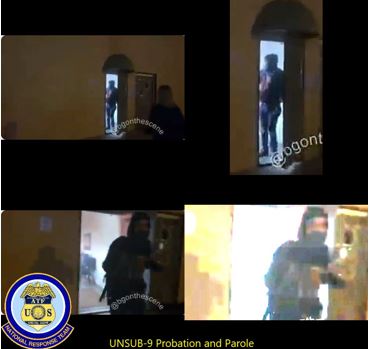 "ATF National Response Team and Kenosha Police Department are seeking to identify the above male (ID# UNSUB12) in relation to an arson which occurred at Kenosha Probation and Parole Building at 1212 60th Street in Kenosha, Wisconsin the evening of August 24."
---
Kevin Carr Urged Staff to 'Disrupt a History of Oppression' the Day After the Blaze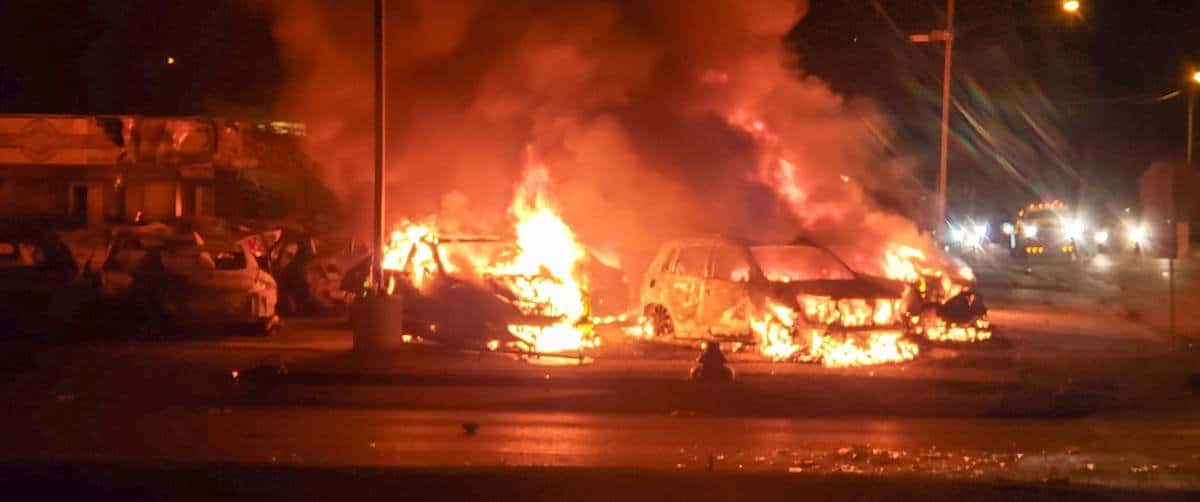 Carr said in the message that "the recent acts of rioting and property damage draw attention away from the core issues of injustice – which is a real and tangible concern. Simply being aware of the issues surrounding racial injustice and hoping for change is not enough; but violence and acts of destruction should never be our answer." He encouraged people to "seek out solutions that bring us together" and "seek to disrupt a history of oppression and racial inequity deeply rooted in our country's history."
He said DOC can "choose to be a part of the problem or instead focus on solutions."
Carr noted that the Division of Community Corrections field office in Kenosha "was burned to the ground Monday evening in the wake of many protests in the area." He said it was "extremely stressful," but no staff were hurt. He said the "safety and overall well-being of each employee remains our agency's top priority."
Carr said that a lot of the national attention has been "focused on law enforcement as the main source of civil unrest" but declared "it is time to recognize that our agency is also part of a system where key decisions affecting the lives of many are made on a daily basis. It is imperative for us to look deeply into our own internal practices and take action to balance safety with preventing any further systemic discrimination. Our agency remains committed to rebuilding trust and supporting staff, the public and persons in our care."
The Corrections Secretary noted that, recently, the Division of Adult Institutions updated its "use of Force policy." The "proactive changes" include "prohibition of limiting a subject's ability to breathe." He said that he believes the "devoted staff" are "up for this challenge and are committed to ensuring our agency is fair, equitable, innovative and safe."
You can watch the fire at the Corrections building completely destroy it in our live stream below.
https://www.facebook.com/jessica.mcbride100/videos/304833360780430/
Carr was previously appointed the U.S. Marshall for the Eastern District of Wisconsin by then President Barack Obama. He worked for the Milwaukee County Sheriff's office for 30 years before that. Read his bio here.