A roundtable of top law enforcement officials, including the former acting director of National Intelligence, Richard Grenell, slammed what they called the recklessness of the defunding the police movement, which is coming at a time of violent crime increases in Milwaukee and elsewhere.
Some of the law enforcement leaders present also singled out President Donald Trump for praise, saying he has been a staunch defender of law enforcement in a time of unprecedented attack. They said they believe those attacks have been lodged by a minority of people and the silent majority in the public appreciates the role law enforcement plays in their communities. They also pledged to weed out "bad apples," saying they exist in every profession and law enforcement is no different.
But the law enforcement leaders decried media coverage and rhetoric that unfairly paint all law enforcement officers as violent or dangerous.
Richard Grenell, the former acting Director of National Intelligence, said the progressive movement has focused on taking a "problem situation" and then applying it to all law enforcement officers unfairly. He called the defund the police movement "reckless." He said "we have to constantly remind the public" of the service that goes into the law enforcement profession.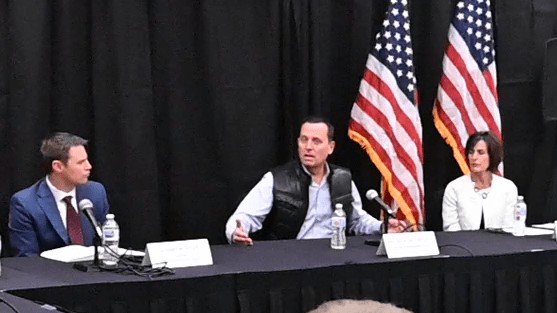 "The public overwhelmingly supports law enforcement," Grenell said, arguing that the anti-police narrative is limited to a small but vocal minority. He said he believes that most people are willing to "wait for the facts" to come in when emotionally-charged crisis situations occur.
"So many officers appreciate the president saying he supports law enforcement," said former Waukesha County Sheriff Dan Trawicki. Former Milwaukee County Sheriff Richard Schmidt said the public has been "duped" into thinking law enforcement is not important.  But he said reducing law enforcement would cause the community harm. If it weren't for police, "riots wouldn't be squelched," he said and 911 response times would go up for other crimes.
The roundtable was held in Wauwatosa, which has been the site of repeated protests, including some looting, vandalism, and other crimes. It was sponsored by the Republican Party of Wisconsin and featured Grenell. The other panelists were State Rep. Rob Hutton; Bonnie Lee, who is running for the 14th Assembly district in Wauwatosa as a Republican; Wisconsin GOP Chairman Andrew Hitt; Trawicki; Schmidt; Dale Bormann, the president of the Milwaukee Police Association; and Jason Komorowski, of the West Allis Police Association.
"In Milwaukee, the homicide rates are going way up," said Hitt. "The clearance rates are going down. In Green Bay, the last couple of nights, there were shootings each night." He criticized the fact that the spike of violence was occurring at a time when some "elected officials want to defund the police."
Bormann stressed that every agency has "bad apples" on it, and MPD is no different. "We're all professionals. We don't want that bad apple on the job," he said. According to Bormann, the union has many things in place to protect due process. "99% of our department is good," he said, a refrain repeated by Richard Grenell.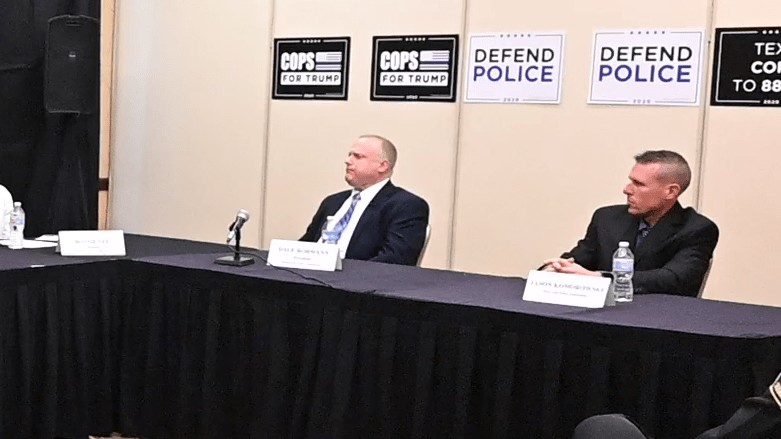 Schmidt said "it all boils down to one word: leadership," and, he said, without that, anarchy can rein.
Trawicki said law enforcement officers are obviously willing to be "held accountable." He added: "We just want to be treated fairly."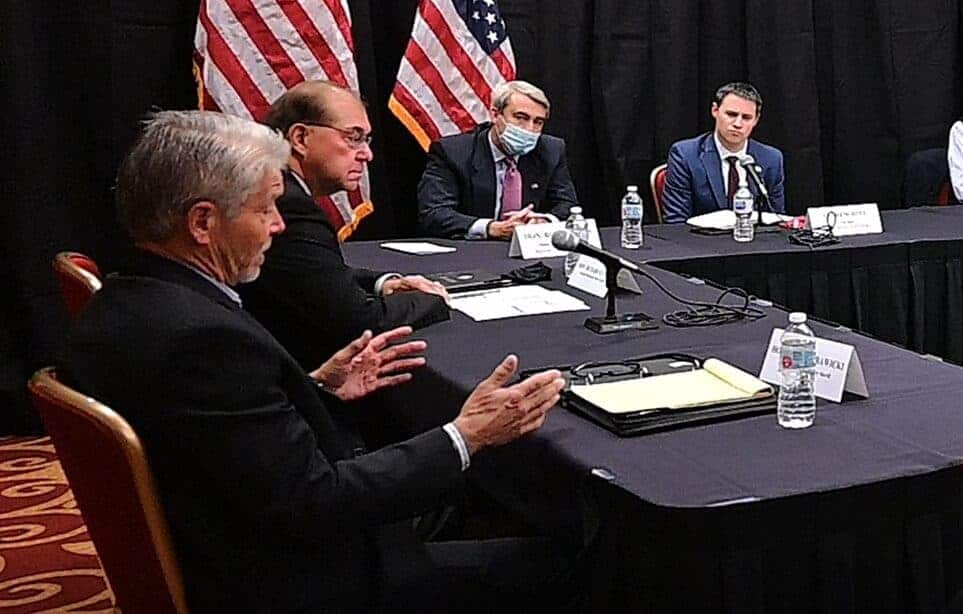 According to Richard Grenell, first and second generation immigrants to the United States in particular fear the defund the police movement because many have experienced fascism and other totalitarian governments.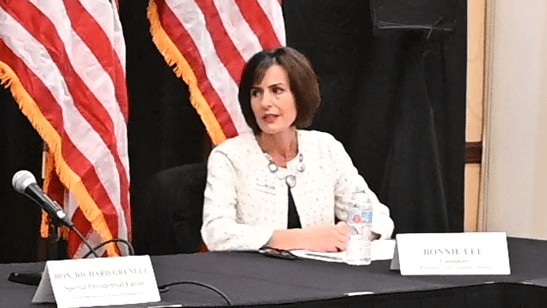 Lee raised concern that people don't want to go to Mayfair Mall anymore, which hurts the city's tax base. "If we don't stand with police…if we don't take a stand, the script writes itself," she said. "I have no qualms about saying I stand with the police because I stand with my community."