Wisconsin Right Now has decided to name the accused Mayfair Mall shooter. According to sources, his name is Xavier Sevilla.
Why has WRN decided to provide his name to the public when the rest of the media have censored his name? Namely: The seriousness of the alleged offense. Xavier Sevilla, 15, of Milwaukee, is accused of shooting eight people in a busy shopping mall. We think once you're accused of shooting eight people, you lose the right to anonymity.
WRN would not name every juvenile accused of a crime. The confidentiality often accorded to juvenile crime suspects derives from a desire to allow their rehabilitation. We get that. We're in agreement with that when it comes to less serious allegations. If Xavier Sevilla was accused of shoplifting or joyriding, we wouldn't name him.
But he's an accused mass shooter. In addition, he was already on supervision for a previous, serious juvenile offense, and prosecutors are trying to get him waived into adult court.
Society has an obligation when mass shootings occur to explore the cause, especially when they are by a teenager. That exploration can lead to the possibility of forging solutions. But you can't explore the cause if you don't know who it is.
The way the State of Wisconsin has treated juvenile offenders has shifted over time.
A Marquette Law Review article in 1998 on the topic explained that, before the mid 1990s, juvenile code confidentiality was designed "to hide youthful errors from the full gaze of the public and bury them in the graveyard of the forgotten past." However, after a series of heinous crimes by very young offenders, this approach shifted to include "personal responsibility and societal protection." The article notes that this shift led more juvenile records to be available to the general public than in the past, for the most serious crimes. Thus, whether to disclose the names of juveniles accused of serious offenses has not always been an open-and-shut matter in Wisconsin. It's been a topic of much debate and varying perspectives. Indeed, 17 year olds are automatically charged as adults in Wisconsin.
There's precedent for naming a juvenile accused of multiple shootings and, dare we say it, a media double standard.
The news media named 17-year-old Kyle Rittenhouse in the shooting deaths of two people in Kenosha (and wounding death of a third). You may say, but he was charged as an adult (as he was). However, respected news organizations named Rittenhouse before charges were issued, and he always had a valid argument of self defense, so the issuance of charges was no sure thing.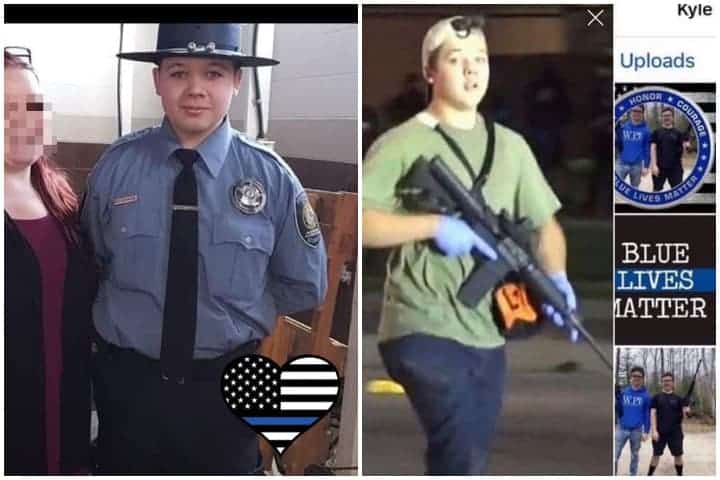 We'd like to think this double standard does not have anything to do with ideology or race. However, we wonder if the media would be so hesitant to name a mall suspect if he'd turned out to be a conservative white youth in a MAGA hat. That's a hypothetical, so we will leave it to you to ponder.
In fact, in the Rittenhouse case, not only did the news media name the juvenile suspect before he was charged, but they also falsely stated he was charged with first-degree homicide before he was charged at all.
BREAKING: Kyle Rittenhouse arrested in Antioch, IL. Initial complaint ticket shows he'll be charged with 1st degree intentional homicide for Kenosha shooting. 1/

— Nick Penzenstadler (@npenzenstadler) August 26, 2020
So one accused shooter is named before charging, but the other's identity is hidden.
We named Rittenhouse too. We're staying consistent.
There are other examples. In Highlands Ranch, Colorado, two suspects, Devon Erickson and Alec McKinney, were accused of a mass shooting at a STEM school. News organizations named them after arrest but before charges were filed even though McKinney was a juvenile age 16. Here's a Reuters story proving that point.
According to WISN-TV, defense attorneys representing the accused Mayfair Mall shooter are trying to keep his case in juvenile court. The waiver hearing is scheduled for February. According to the television station, the accused Mayfair gunman is alleged to have taken "a shooter's stance" and then opened fire with a handgun after his friend got into an argument with another group. He was arrested in a car with Illinois plates, a packed bag, and the handgun, WISN reported.