The state's Department of Health Services on Wednesday launched the Wisconsin Exposure Notification App.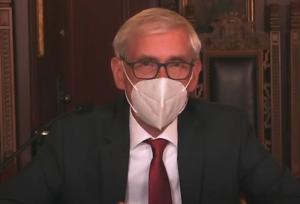 (The Center Square) – Wisconsin's newest tool to track the coronavirus is now online. 
"This is another tool in our toolbox for helping stop the spread across Wisconsin," Gov. Tony Evers said. "This app is completely voluntary, but the more people who use it, the more effective it will be. Now that we have a vaccine, there's light at the end of the tunnel, folks, but we're not in the clear just yet – we still need everyone to do their part to help fight this virus."
The app, which is already installed on iPhones, uses Bluetooth technology to anonymously ping nearby smartphones, which then alerts people when someone tests positive. 


Benjamin Yount / The Center Square

Android phone users will need to download the app, and everyone who wants to use it will have to opt in.