This article is part of Wisconsin Right Now's new series, the "No Process Files" exploring how Milwaukee County DA John Chisholm is failing to charge many cases brought forward by police at growing numbers, at a significant cost to taxpayers, victims, and society. If you have a case you would like featured, email [email protected] You WILL stay anonymous.
Milwaukee County District Attorney John Chisholm refused to allow the public to learn which cases his office has decided not to prosecute most recently.
As part of our series on Chisholm's growing pattern of refusing to prosecute cases – including serious felonies – brought over by local police agencies, we filed open records requests seeking a sampling of the office's most recent "no process" decisions, as well as all of its decisions relating to Wauwatosa police.
The answer: DENIED.
Remember that the open records laws don't just protect journalists' right to know about how their government functions. They protect YOUR right to know how your government functions.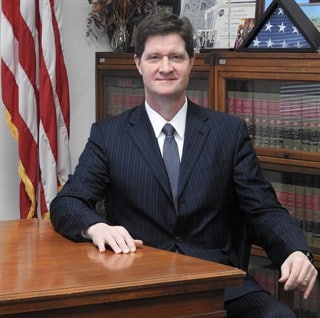 Chisholm, an elected official presiding over a publicly funded office, denied all of our open records requests, essentially refusing to give the public transparency into his office's decisions to not prosecute cases, many of them serious and all of them sought by police.
We have received several tips in jaw-dropping cases that we are currently investigating.
[If you are a Milwaukee County law enforcement officer who had a case that caused you to nearly blow a gasket because Chisholm's office failed to issue it, please email [email protected] The communication will remain 100% anonymous.]
This is no small matter; as Wisconsin Right Now previously reported, the DA's non-prosecution numbers skyrocketed in the past year at a time that violent crime and homicide exploded in the City of Milwaukee.
We previously reported that Chisholm refused to prosecute 6 in 10 of every felony charge requested by police last year. Last December, the office refused to prosecute more than 8 in 10 misdemeanor cases requested by cops. There are cases rejected after filing, which makes the total number of cases prosecuted even lower.
Last year, there was a "No Process" rate of about 60% for felonies and about 65% for misdemeanors, an overall increase of about 10% fewer cases charged over 2019. Read our story on the statistics here.
Chisholm Refused to Release Recent 'No Process' Decisions
Here are the open records requests we made, with the DA's response. We requested to obtain or inspect:
"The last 10 felony cases no processed by the Milwaukee Co DA's office as of this date." CHISHOLM'S RESPONSE: DENIED.
"The last 5 misdemeanor cases no processed by the office as of this date." CHISHOLM'S RESPONSE: DENIED.
"The last 5 homicide cases no processed by the office as of this date." CHISHOLM'S RESPONSE: DENIED.
"[I] am requesting, defendant name, DOB, referred charge, and no process report if
available, and ADA or other prosecutor name, and date of no process decision (for the above)." CHISHOLM'S RESPONSE: DENIED.
A list of all cases referred by Wauwatosa police to the DA's office from June 1- present and which were no processed vs. processed. CHISHOLM'S RESPONSE: DENIED.
We also requested to review the DA's sign-in sheets, whereby each unit lists which cases are brought in by policy agencies, with notations as to which are prosecuted or not. We asked for sheets from key units, like the homicide unit, from January 1, 2021, to present, and we were told that the DA's office doesn't have the sheets anymore because it stopped using them as a result of the pandemic. CHISHOLM'S RESPONSE: DENIED.
We have now filed a new open records request asking for "the sign-in sheets for the homicide unit, violent crimes unit, and general crimes unit, for the week of Jan. 13-Jan 27, 2020. We will let you know what happens.
Deputy DA Bruce Landgraf wrote in a letter, dated April 12, 2021, denying our requests: "…yours is essentially a request for us to create or compile a list that we do not otherwise maintain." He said the law doesn't require the DA's office to make a list or create a new record. Read his letter in full here: 2021-04-12 CLOSING Letter 2021-117.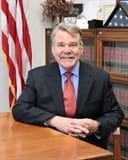 Landgraf made a similar argument in an earlier letter denying our Wauwatosa specific request. He said the DA's office can't be compelled to make a list. Read that letter in full here: 2021-03-25 CLOSING Letter 2021-118.
Landgraf wrote, "A nonexistent record cannot be inspected or copied."