"This is a school board race for a small suburban community; you'd think I was running for president. What are they so afraid of? Why am I such a threat to them?" –Scarlett Johnson
The Mequon-Thiensville recall of four School Board members is so threatening to the establishment that the Democratic Party of Wisconsin and the news media have decided to cruelly smear an inspirational Hispanic conservative mother who is running in the recall and who has never served political office before.
Scarlett Johnson is just a concerned mom who decided to do something to improve education in her community, and, as a result of that, she's become the target of a ridiculous smear campaign that the Democratic Party of Wisconsin fed to the Milwaukee Journal Sentinel (interesting how that always works.)
She's clearly not a white supremacist; for starters, she's not even white. That's a new one: The Democratic Party essentially falsely accusing a Hispanic woman of being a white supremacist. "I'm Hispanic," the mother of five told us. "My mom was 14 when she had me. I came from poverty. I have a voice as a conservative where I'm talking about things from experience; I'm talking about racism, poverty."
The recall in Mequon Thiensville – set for Nov. 2 – is symbolic of a broader trend in the state: a great uprising or awakening of parents who are challenging and taking back School Boards, often over Critical Race Theory and pandemic responses like masks. It's happening everywhere from Tomah to Sussex, but it's in Mequon-Thiensville that a focal point of the movement has emerged, and it's Johnson who has become the public face of it there.
That all makes her a significant threat to public education defenders.
The Democratic Party and Journal Sentinel are making a big deal over a tweet Scarlett Johnson wrote defending the lives of black children. Yes, she's being attacked for a tweet that actually CRITICIZES white supremacy. They also dredged up two other tweets, none of which advocates for white supremacy, despite a blaring headline that read,

Doesn't the Democratic Party have better things to do than dox a Hispanic parent who has never held political office before? We explore Scarlett Johnson's tweets toward the end of this article, and you will be left wondering: That's it? They wrote a big hit piece on that?
It's shameful how the Democratic Party-liberal media collaborative has decided to selectively target a parent for trying to have a voice in her community.
"Was I in tears yesterday knowing they were coming after me this way? Of course," Johnson told Wisconsin Right Now in a lengthy interview.
"It's very hard on your family members. It's very hard for my kids to hear their mom is being called a white supremacist. I have gay family members who know I am not anti-gay or any of these things. My sister's Jewish…It shouldn't be this way. This is a school board race for a small suburban community; you'd think I was running for president. What are they so afraid of? Why am I such a threat to them?"
Here's how it unfolded. Despite the fact that the tweets have nothing to do with the school board, and that Scarlett Johnson is simply a concerned parent, the Democratic Party of Wisconsin chose to dig through her old tweets. Then, they leaked the screenshots to the Milwaukee Journal Sentinel, which wrote a hit piece featuring them, focused on white supremacy, which she doesn't support.
They also tried to imply nefariousness by telling readers she deleted the three tweets, but Johnson told WRN that she deactivated her account because she was deluged by distracting trolls. "It was unnerving," she said, adding that "very strange men were saying really vulgar things."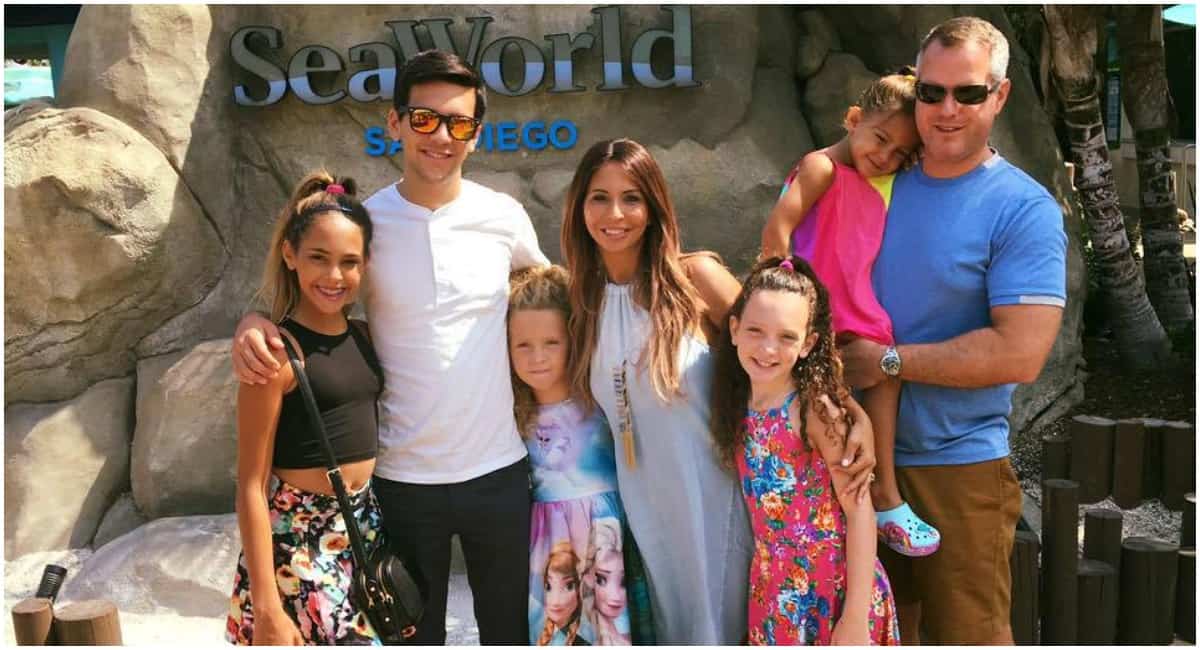 For good measure, the newspaper mentioned that she works on the campaign of former Lt. Gov. Rebecca Kleefisch (good for Kleefisch for having supporters in the grassroots). It seemed they were after a two-fer by connecting both Kleefisch and Johnson to "white supremacy." The problem is that Scarlett Johnson's tweets are NOT defending white supremacy. They are doing the opposite. It doesn't exactly hurt Kleefisch to be seen as actively helping the parents in the recall, at any rate.
"They could be writing a real story about moms with no political background doing this, but no one's telling this story. They're not interested in that story," Scarlett Johnson told Wisconsin Right Now in a lengthy interview. (WRN is working on a bio story on Johnson; stay tuned.)
She told us that it felt like The Journal Sentinel's reporter, Alec Johnson, was on an "expedition" to make her look bad. She said it was hard to remember the context behind the years-old tweets, including what she was replying to at the time, but she says she doesn't apologize for them.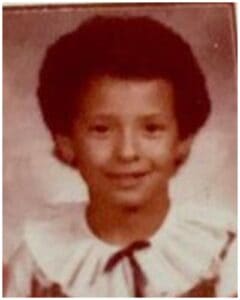 Scarlett Johnson stressed, "I have been on food stamps, I know what it is like to live in a very poor neighborhood. I have family members who are biracial. I have this experience, through that my parents raised me for a love for this country. My dad joined the Marines, he was very patriotic. My brothers and sister, we all got out of poverty and we are all very successful because we had parents who never let us think of ourselves as victims." As a Navy wife, she said, she traveled all over the world, learning about different cultures.
In short, it's absurd to connect her to white supremacy.
She is fighting racism by organizing parents against Critical Race Theory and lower expectations for non-white students, she said. "I'm exposing the truth about the narrative," she said.
The Kleefisch campaign criticized the media for attacking parents.
"Now the media is running coordinated smears with liberals and attacking the PARENTS behind the Mequon recalls for two-year-old tweets," read a statement from the Kleefisch campaign. "What does any of this have to do with a school board election? Nothing. They just can't fathom the idea that parents would want to take back control of their school board." The campaign added, "The Journal Sentinel and their left-wing allies are foaming at the mouth over Rebecca having the audacity to stand with parents who want to take back control of their kids' education – specifically Mequon parents taking back their schools."
Scarlett Johnson also responded to the controversy on her Facebook page:
"DEMOCRATIC PARTY OF WISCONSIN FUNDS OPPOSITION RESEARCH AGAINST PARENTS RUNNING FOR THE MTSD SCHOOL BOARD!
I have said quite often, I am not a groomed politician. I had no intention of running for any elected office, never in my life. I am a proud, passionate and outspoken Latina conservative who decided, reluctantly, to step up and fight for the children in my community. The Recall effort was led by parents with no previous experience, and after we won we had only a few weeks to prepare to be candidates. Though I had spent time working on a plan once elected, I did not plan for nor fully appreciate how desperate the opposition would be, or how ruthless. The behavior of the 'Support MTSD' campaign team is nothing short of despicable.
As you know, political Twitter is a place for quick and often sarcastic responses to the gotcha news of the day. To isolate a tweet—as has been done by those who wish to destroy me and any parent who dares challenge the "woke" establishment— and then ask for an explanation years later is not exactly fair. It is hard to believe I am being vetted as if I am running for president, when all I am attempting to do is run for a school board position in a small suburban Wisconsin school district. I do believe that If I were a left-leaning candidate, endorsed by Mequon BLM, and defending Critical Race Theory, the attacks against me would be seen as racist and sexist.
But because I am a female Hispanic conservative, I can be harassed by the same loony leftists of Mequon who revere 'White Fragility' and 'How to be an Anti-Racist' as sacred texts. It is clear to me that social media is a toxic arena. Posts can easily be taken out of context and used as fodder by those who wish one harm. I had hoped to engage in a campaign on the issues, I had hoped that a school board race would not get so ugly and personal. Unfortunately, there are national groups with a lot of interest in this race. The allies of the incumbents are digging up old posts. They are flooding our district with postcards to "support MTSD" from as far as California. I can only imagine where we would be if the board members and their allies put this much effort into our children's education. I want to fight for kids, and they want to play politics as usual."
So What Did Scarlett Johnson's Tweets Say?
The Journal Sentinel tried to make hay out of an old tweet in which Scarlett Johnson defended the lives of black children by writing, "There exists no white supremacist group in the history of America that has taken more Black lives than Planned Parenthood."
Why is this tweet so controversial that it warrants inclusion in a big Journal Sentinel hit piece? Isn't Johnson CRITICIZING white supremacy in it?
Margaret Sanger, the founder of Planned Parenthood, had ties to the racist eugenics movement. In fact, due to this, Planned Parenthood of New York