Democratic legislators tried to stop the audit, while the City of Madison & Milwaukee County refused to let auditors handle ballots. No wonder.
A partisan Wisconsin Election Commission chaired by major Joe Biden donors, along with municipal clerks throughout Wisconsin, violated state law in numerous ways in the 2020 presidential election, according to a non-partisan Legislative Audit Bureau report, which was released on October 22, 2021.
The news media is spinning the audit along Democratic lines, arguing it shows there wasn't widespread fraud. However, what it does show is how a politicized Election Commission repeatedly ignored state law and the legislative process to game the process, creating a more favorable environment for Biden, especially when it came to absentee voting. It also shows how often poorly trained municipal clerks engaged in shoddy oversight as the state's number of absentee ballots soared in large Democratic counties.
Furthermore, non-partisan auditors received a shameful lack of cooperation along party lines. The City of Madison REFUSED to let auditors handle absentee ballots despite Dane County having the highest percentage of absentee ballots in the state. "…the City of Madison clerk declined to allow us to physically handle the certificates," auditors noted. Three Wisconsin Election Commission members refused an invite to speak with the auditors (the audit doesn't mention which ones, but three are Democrats). Fewer than half of the state's municipal clerks surveyed by the auditors responded.
In the 2020 presidential election, almost 2.0 million absentee ballots were cast, 59.6 percent of all ballots cast. "Absentee ballots as a proportion of all ballots cast ranged from 74.4 percent in Dane County to 26.3 percent in Clark County," auditors found. The auditors found that more than 7 percent of absentee ballot certificates were incomplete, in a sample studied, although most of those were for minor things like zip codes and state name. Only .02 percent of absentee ballots were rejected in the sample reviewed by auditors.
There are significant gaps in state law; for example, unlike 30 other states, Wisconsin does not require clerks to verify signatures on absentee ballots. However, auditors "found that WEC did not comply with statutes that require it to obtain from DOT the signatures of individuals who register online to vote." Indeed, auditors repeatedly found that the WEC issued guidance that did not comply with statutes or did not include legislators.
State law requires the Wisconsin Election Commission to try to verify information provided by people who register to vote with information on vehicle registrations, driver's licenses and state identification cards. The auditors found that the information matched in 93.8 percent of the 957,977 individuals who registered to vote from Jan. 1, 2020, through Nov. 3, 2020. That means that the information did not match for more than 57,000 voters.
President Donald Trump lost the election in Wisconsin by just over 20,000 votes.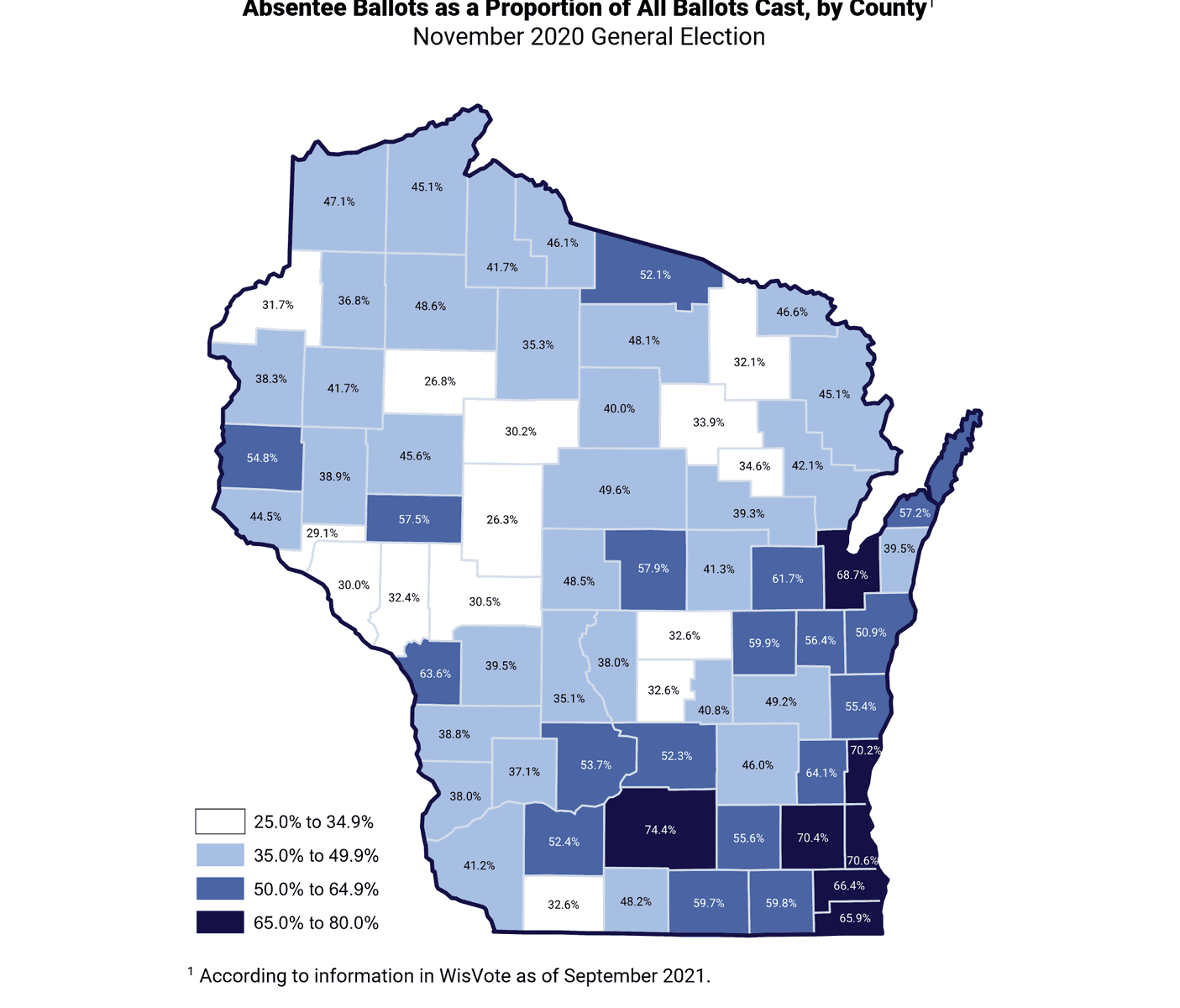 President Trump has repeatedly asserted that the election was rigged. The audit revealed sloppy (minimally) scrutiny of absentee ballot certifications amid a massive spike in Democratic County absentee balloting that far exceeded other counties, abetted by a run-amok state Election Commission dominated by Joe Biden supporting liberal partisans (Ann Jacobs, Mark Thomsen), which repeatedly acted outside the legislative process. (Before the election, we also documented how the same slippery partisans engineered keeping the Green Party and Kanye West – who would have likely siphoned votes from Biden – off the Wisconsin ballot.) The audit comes as the news media has consistently hammered former Supreme Court Justice Michael Gableman for his probe into election irregularities in the 2020 general election.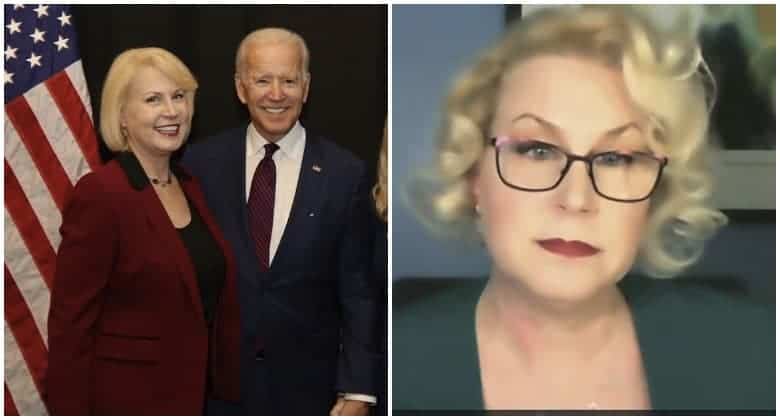 "To complete this audit, we contacted WEC's staff, surveyed all 1,835 municipal clerks and 72 county clerks in April 2021, contacted 179 clerks to obtain additional information about elections administration issues, analyzed voter registration data, physically reviewed 14,710 certificates that accompanied absentee ballots returned to clerks in 29 municipalities throughout the state, reviewed the results of 175 statutorily required tests of electronic voting equipment that clerks in 25 municipalities completed before the November 2020 General Election, and reviewed all 45 sworn, written complaints pertaining to the General Election that were filed with WEC as of late-May 2021," the auditors wrote.
Here are some of the key findings:
---
Violations of State Law by the Wisconsin Election Commission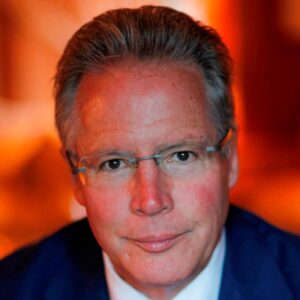 How did the Wisconsin Election Commission, which has liberal partisan Joe Biden supporters as its chair and vice-chair, violate state law?
Here are just a couple of examples from the lengthy report:
In June 2020, during the public health emergency, the Wisconsin Election Commission issued written guidance directing clerks not to send or attempt to send special voting deputies to facilities and homes (with indefinitely confined voters), "but to instead mail absentee ballots to individuals living in these facilities and homes who requested the ballots. This guidance did not comply with statutes," auditors wrote.
Statutes "require elections officials to count ballots without adjourning until the counting is completed. In October 2020, WEC's staff issued written guidance indicating that although statutes do not permit adjourning while counting ballots and that clerks should complete all required tasks before adjourning on Election Night, inevitable circumstances may require adjourning until the following day. This written guidance did not comply with statutes," auditors found.
They added, "Statutes require WEC to determine an error rate for each type of electronic voting equipment after each General Election. WEC's staff did not report to WEC the statutorily required error rates for any electronic voting equipment used in the November 2020 General Election."
The WEC also failed in its oversight function of the election.
State law requires the Wisconsin Election Commission to "belong to the Electronic Registration Information Center (ERIC), which is a nonprofit organization that helps member states to improve the accuracy of their voter registration systems by providing personally identifiable information on certain individuals." Its data helps to ensure that Wisconsin's voter registration records "are accurate and complete. From September 2016 to May 2021, WEC did not regularly obtain all five types of ERIC data. We recommend that WEC's staff work with WEC to establish a schedule for regularly obtaining each type of ERIC data," auditors wrote.
Unbelievably, the Wisconsin Election Commission whipped out a press release on the audit that insisted, "Overall the report made it clear that vote totals in the 2020 election were accurate, that no processes were identified that could have changed the outcome, and that no evidence of widespread fraud of any type was discovered. The LAB report instead highlighted opportunities to improve election processes and procedures, identifying several administrative issues worthy of review."
"I am disappointed that LAB didn't give us a chance to review a draft report before they filed their final report," said WEC Administrator Meagan Wolfe.
That's despite the fact that auditors made 30 recommendations to the Wisconsin Election Commission to improve elections, and 18 recommendations to the state Legislature.
Who are the Wisconsin Election commissioners? They are split 3-3 along party lines, but their chair and vice-chair are major Joe Biden donors: The vice-chair is a Milwaukee-area liberal trial lawyer, Mark Thomsen, who donated $2,000 in June to Joe Biden. He's made a career out of suing police departments in use-of-force cases. "Climate change west coast smoke darkens Milwaukee sunset. Vote. Vote Biden/Harris to save the planet for your children. Please," he wrote recently on Facebook. He posted another photo with Biden/Harris masks.
The Commission's chair is Ann Jacobs, also a Milwaukee-area trial lawyer who is a former public defender, and who gave $1,000 to Joe Bi