Wisconsin Right Now is a Wisconsin-based and owned news organization.
Wisconsin Right Now: Our Mission
Wisconsin Right Now is a Wisconsin-focused news platform founded in 2020 that offers breaking news and some opinion, with an emphasis on Wisconsin. We are self-funded and, thus, an independent voice. Our mission is to give you the news you won't see elsewhere.
Reach Jim Piwowarczyk at jim.wirightnow@gmail.com
Reach Jessica McBride at jessica.wirightnow@gmail.com
---
Jim Piwowarczyk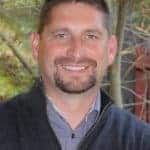 Jim Piwowarczyk is a small business owner and developer. He was a Wisconsin police officer for more than 20 years. His career started as a police officer in Milwaukee County in 1994 as a patrol officer, until he was promoted to patrol Sergeant in 2003. He left in 2009 to pursue business and investing aspirations. Jim is an avid real estate, investor and business owner.
During the last 23 years, Jim has purchased, managed, developed, and sold commercial and residential income properties, totaling over 30 properties. A Wisconsin resident, Jim is considered an expert in negotiating difficult real estate deals, giving advice and mentoring others in the purchase and selling of all types of real estate. Jim attended Marian College of Fond du Lac's Administration of Justice program. Jim Piwowarczyk, as the Wisconsin Right Now site owner, has final editorial control over all stories on this site.
---
Jessica McBride
Jessica McBride, a Wisconsin Right Now contributor, is an award-winning journalist and journalism educator with more than 25 years in journalism. Her journalism career started at the Waukesha Freeman newspaper in 1993, covering City Hall. She was an investigative, crime, and general assignment reporter for the Milwaukee Journal Sentinel for a decade. Since 2004, she has taught journalism at the University of Wisconsin-Milwaukee. Her work has appeared in many news outlets, including Heavy.com (where she is a contributor), Patch.com, WTMJ, WISN, WUWM, Wispolitics.com, OnMilwaukee.com, Milwaukee Magazine, Nightline, El Conquistador Latino Newspaper, and more.
Jessica, a Wisconsin resident, appeared on true-crime programs for Investigation Discovery, Oxygen Channel, and History Channel. She has a Master's Degree in Mass Communication from UWM and judges statewide journalism competitions nationwide. Her work is her own and does not represent the institutions where she works. She won a national investigative reporting award and state journalism awards in categories including investigative reporting, explanatory writing, column writing, spot news, blogging, and feature writing. Learn more about Jessica here. Disclosure re Wauwatosa stories: Jessica McBride is the niece of Wauwatosa Mayor Dennis McBride.