"The District is looking into concerns over this poster," Eau Claire North High School's principal told WRN.
At least one Eau Claire North High School staffer posted a sign at school reading, "If your parents aren't accepting of your identity, I'm your mom now. #freemomhugs," sources tell Wisconsin Right Now.
Here's the poster: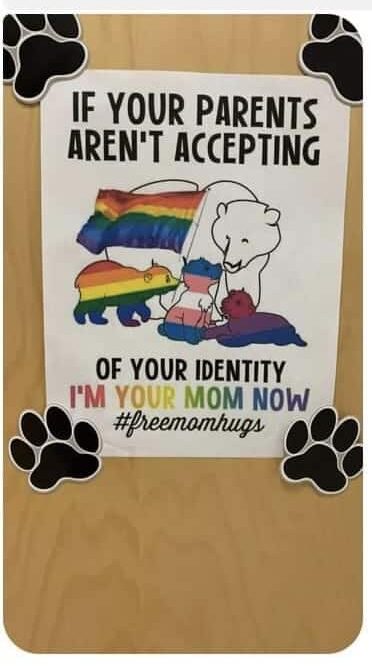 The poster is also visible in a December 2021 Eau Claire North High School Facebook post announcing Jessica France as a new staff member in the skills section. We reached out to France for comment. She did not respond.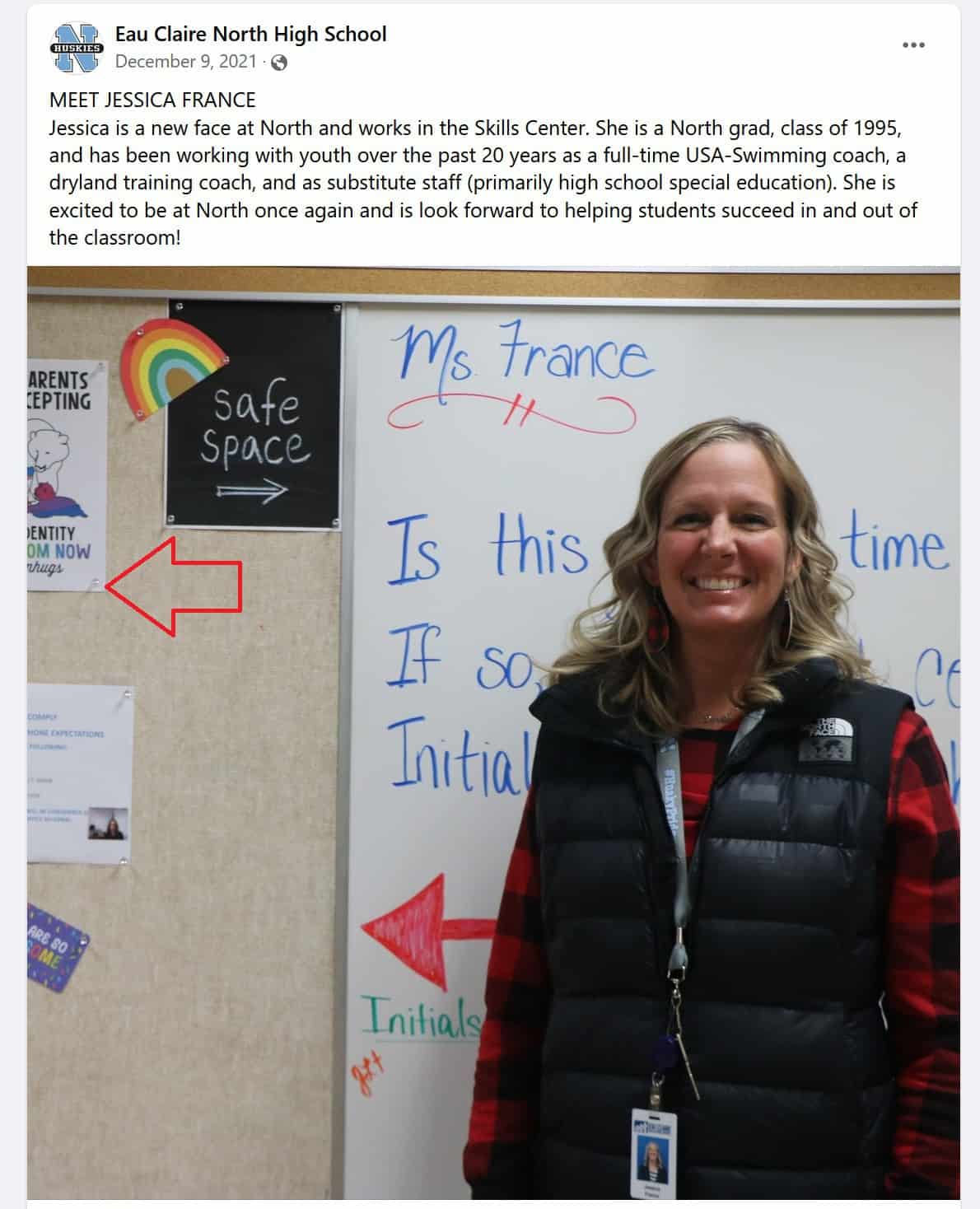 #Freemomhugs has a website where it advocates for "empowering the world to celebrate the LGBTQIA+ community through visibility, education, and conversation. And yes, we still give hugs!"
The poster is causing anger among some parents. It comes on the heels of three Eau Claire school board candidates criticizing the Eau Claire Area School District because they say teachers were "required to attend a staff development day. It has been brought to our attention that content included direction to teachers that '…parents are not entitled to know their kids' identities. That knowledge must be earned.'"
The candidates who released the March 1, 2022, statement are Corey Cronrath, Nicole Everson, and Melissa Winter.
In the wake of that story, we received the poster from a source, who did not want to be named, and who claimed that parents learned other teachers added the poster to their doors.
We reached out to Kurt Madsen, head principal of Eau Claire North High School, where the posters were spotted.
"Thank you for bringing this to our attention," Madsen responded.
"The District is looking into concerns over this poster. Because the District's inquiry may involve the actions of a particular employee, Wisconsin law prevents the District from commenting further on an open personnel matter."