This is part one in a two-part series. In part two, we will explore the ugly legal battle between Protasiewicz – then a 34-year-old assistant Milwaukee County DA – and her 70-year-old first husband, a retired Milwaukee County Judge.

Who is the real Janet Protasiewicz?
Liberal Milwaukee County Judge Janet Protasiewicz has been running one of the most aggressively pro-abortion campaigns in Wisconsin Supreme Court history and even in the country. However, her two former stepsons adamantly insist that the Janet Protasiewicz they knew back in 1997 doesn't resemble the Janet they see in campaign ads today at all. For starters, they say she was pro-life then, stemming from her Catholicism.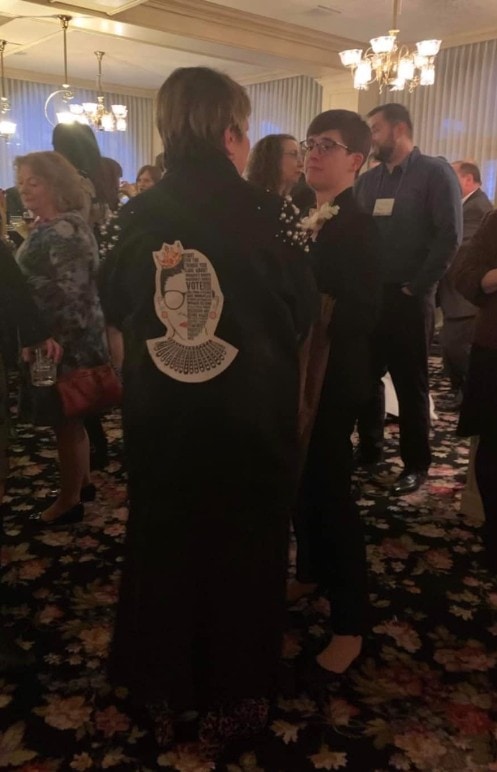 Protasiewicz's Catholic religion doesn't make an appearance on her campaign website today, other than her ties to Marquette, as Supreme Court candidate Janet adopts a persona as a fire-breathing pro-abortion activist. Michael Madden and Dr. Mark Madden, her former stepsons, of Fox Point and Virginia respectively, don't buy the reincarnation. They believe it's a ruse to get liberal voters to put Protasiewicz on the state Supreme Court.
"She told us that she was a conservative, and that she was pro-life, and that she was a Catholic," Michael Madden, the son of Protasiewicz's ex-husband, the now-deceased conservative Judge Patrick J. Madden, told Wisconsin Right Now in a two-hour interview. He lived with his father and Protasiewicz during their 9-month marriage in Fox Point. It dissolved in ugly recriminations in 1997.
"We would sit around these tables and she would mention these things," Michael Madden said.
Michael Madden spoke at the Fox Point home where they all once lived before the brief and quickly disintegrating marriage ended in an extremely contentious divorce and annulment battle that we will reveal in part two.
[If you like our work, please consider becoming a reoccurring member for $10/month or whatever you can afford, so we can keep Wisconsin Right Now going. We are trying to obtain 300 news members by the end of March. You can donate here.]
Asked about her current views on abortion and other issues, Michael Madden warned voters, "She's a chameleon who will do and say whatever is necessary to get what she wants. What she is being promised right now is this job on the Supreme Court if she will do the bidding of the machine." In his view, because Janet Protasiewicz then is so different ideologically from Janet Protasiewicz of today, Madden believes it's completely unclear how she would actually rule on the court.
Yes, time has passed. However, Protasiewicz has never argued that she has "evolved" in her positions over time. She's postured as a hardcore and fervent pro-abortion zealot, even pasting a picture of Ruth Bader Ginsburg on her back and wearing an RBG-style doily around her neck, as if she has never been anything else.
We gave her campaign a chance to respond to her stepsons' allegations. She did not respond.
"She doesn't belong on the court. She is wholly unqualified. Her character is not what you would want in a judge," Michael Madden said.
His brother, Dr. Mark Madden of Virginia, told Wisconsin Right Now a similar story. He is an orthopedic surgeon.
"My recollection is that she was against abortion and that's one of the common grounds that she and my father had," Dr. Madden said, referring to their staunchly pro-life, conservative dad. In this video, we spoke to him on the telephone while Michael Madden listened.
It should be noted that the Madden brothers did not seek the news media out. Rather, we were led to Michael's door when he spontaneously expressed his negative views about Protasiewicz to a door knocker who randomly stopped by for state Rep. Dan Knodl's state Senate campaign. He gave the door knocker an earful about Protasiewicz, and we got word of it and contacted him.
Michael, Mark, and their sister Sheila Casey, also gave an interview to Milwaukee Journal Sentinel columnist Dan Bice this week, who told them he is working on a story on the same topic. It hasn't run yet. However, all three siblings say that Bice tracked down Casey's daughter out of the blue first, and then found his way to the rest of them.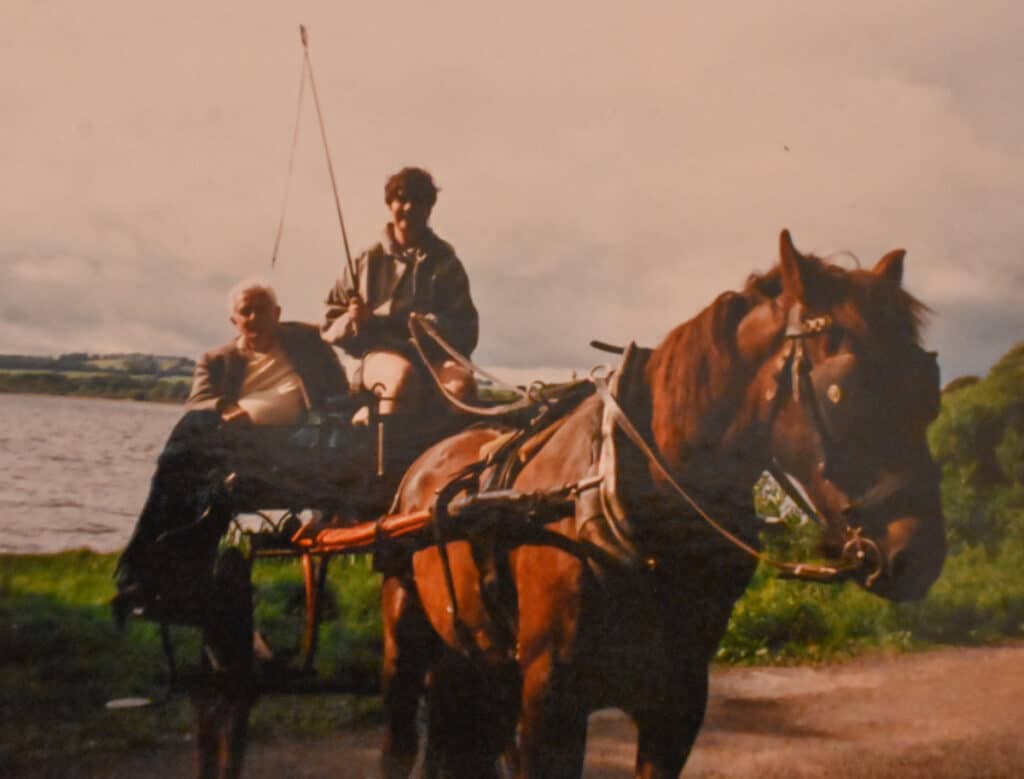 In short, the former stepchildren were not seeking media attention, and they did not contact reporters first. However, when asked, they say they aren't going to sugarcoat any of it because they believe voters have a right to know the real Janet Protasiewicz.
Michael Madden freely admits that he has a troubled past of his own, and a newspaper article we found backs this up. He spent time in federal prison for marijuana distribution in 1992 and was placed on probation for cocaine dealing in 1986, although he has no Wisconsin state criminal history since. Michael Madden is open about this, he volunteers the information, and he said he owns it. He expects Protasiewicz will try to use it to discredit him, but he says he doesn't care, insisting that he is telling the truth.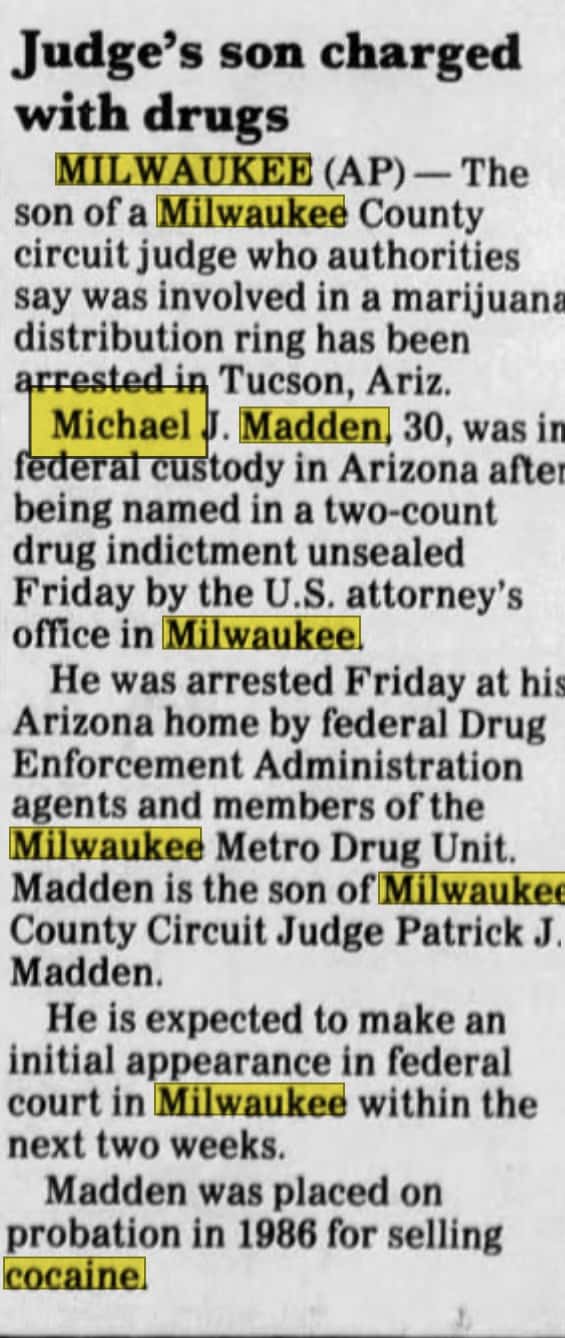 However, Mark Madden is a Virginia doctor; he's an orthopedic surgeon who has avoided the troubles that plagued his brother's earlier life. And, as noted, he backs up the story, saying that he also believed Protasiewicz was pro-life back then.
Asked more about Protasiewicz's alleged pro-life views, Dr. Madden said that "they had spoken a little bit about" a woman named Mimi Bruce who was "very strong" in the Wisconsin pro-life movement alongside his mother, who died a short time before Protasiewicz married the newly widowed and elderly judge.
"Janet was supportive" of Bruce "and her work," Dr. Madden said. Old newspaper articles say Mimi Bruce was the state's national delegate to the Right to Life movement in the 1970s and was a leader in the Wisconsin Citizens Concerned With Life chapter.
It wasn't just abortion, Michael Madden said. On immigration, Protasiewicz – then Janet Madden – thought "along the conservative line," he said. In conversations around the dining room table at his dad's house in Fox Point, she would talk about needing "stronger immigration policy" and making sure "children are protected against abortion," said Michael Madden.
The Madden brothers also question Protasiewicz's honesty and integrity in court, but we will get to that in the next story in this series.
According to Michael Madden, his mother, Virginia Madden, was a founding member of an early Wisconsin pro-life group, and "my dad was pro-life. Very conservative."
"My dad wouldn't have married her," Michael Madden said, if Protasiewicz held liberal views, especially on abortion.
Their sister agrees with that stance although she doesn't have specific recollections of Protasiewicz's political leanings, one way or the other. Michael lived in the home with Protasiewicz and his dad during their marriage, so he had a closer view of the dynamic between them and of Protasiewicz herself, she said.
"My dad was pro-life and my mother was very involved in Wisconsin Citizens Concerned for Life," Casey told Wisconsin Right Now in an interview.
"My dad was very loyal to her views. It would be confusing if Janet were not" pro-life, she said.
Hundreds of pages of Milwaukee County court records and interviews with the three former stepchildren paint a very ugly picture of this little-known era in Protasiewicz's life: Her messy split from the prominent and 36 years older Milwaukee County judge, Patrick J. Madden. He was her first husband. She is now remarried to Gregory Sell, a lawyer.
Interestingly, Protasiewicz left Catholicism off her current campaign website. As recently as 2019, Protasiewicz was listed as a member of the board of directors on tax forms of the Catholic Church's St. Josaphat Basilica Foundation in Milwaukee and, the Wayback Machine shows, on their website, as recently as 2020.
The foundation's mission is "the preservation, restoration and enhancement of the Basilica of St. Josaphat as an historical landmark, center of spirituality, and community asset for Milwaukee, Wisconsin and our nation." The basilica is "home to a vibrant Roman Catholic parish and remains a testament to the faith of the Polish immigrants that created it."
The Catholic Church is clearly pro-life, which is anathema to Protasiewicz's current political stance. In fact, abortion is defining her candidacy and the race. In the midst of that context, any reference to her work with St. Josaphat was left off her campaign website, although other volunteer work is noted. The Wayback Machine proves that her website for her older campaign for judge in Milwaukee once mentioned the Catholic group. Her Supreme Court website does not.
The very conservative Judge Madden, who carried a copy of the U.S. Constitution in his pocket, wrote about his pro-life views and his beliefs on divorce in a letter to the editor to the Milwaukee Journal Sentinel on August 13, 1995. "Any society that champions the judge-created right of a woman to destroy her own offspring and opens the door to 'no-fault' divorce strikes at the very foundations of civility," he wrote, adding, "No one can object to abortions that are truly to protect the life of the mother – nor can anyone object to legal separations from abusive spouses."
Judge Madden can no longer speak on his own behalf; he died in 2018. The Navy veteran served as a Milwaukee County Judge from 1972 to 1996, when he retired, although he continued serving as a reserve judge, according to his obituary. When they married, Protasiewicz was working as an assistant district attorney in Milwaukee County. He was described as a "consummate Irishman." His obituary does not mention his short and ugly marriage to Protasiewicz.
But court records also help tell that tale.
Stay tuned for part 2.