Milwaukee's homicide review commission dashboard lists 189 homicide victims and 753 nonfatal shooting victims in 2020.
Madison and Milwaukee had the highest annual homicide increases percentage-wise out of more than 40 major cities in the United States in 2020. Milwaukee's homicide numbers jumped 93%, and Madison's jumped 175%.
Homicide has increased in most major cities as they struggle with the defund the police movement and pandemic. However, in Milwaukee, where the police force has already decreased in sworn officer strength by 18% since 1995, homicide has increased by the highest percentage in the nation, among those cities queried. Other than Madison, that is, which is even worse percentage-wise, although the numbers are obviously smaller.
Wisconsin Right Now contacted each city to get their 2020 and 2019 homicide numbers or found the numbers on their websites and reported in news stories by credible sources. We compiled them into the chart below that we made from scratch. We found wide variance in how cities report homicide numbers to the public; in some cases, such as in Houston, it's very difficult to figure out the numbers without a call. Other cities prominently display them on their websites.
Here is a chart showing the actual numbers. It shows that most major cities queried had massive homicide increases in 2020 – although none as severe as Milwaukee's and Madison's. The numbers for Miami-Dade are through late December.
In Milwaukee, the homicide numbers reached a historic high by November. It's a city grappling with entrenched poverty, a Common Council invested in anti-police narratives, and a police department that has had three police chiefs since August (after the Fire and Police Commission demoted the former chief in a decision overturned by a judge). The Fire and Police Commission deadlocked on hiring a new chief and hasn't taken action since.
Three cities – Minneapolis, Louisville, and Seattle – that had riots, anarchy and/or strong anti-police movements – are in the top 7 of highest percentage homicide increases. Domestic violence has also been a concern, especially during the pandemic.
Milwaukee's Homicide Review Commission dashboard lists 189 homicide victims and 753 nonfatal shooting victims in 2020.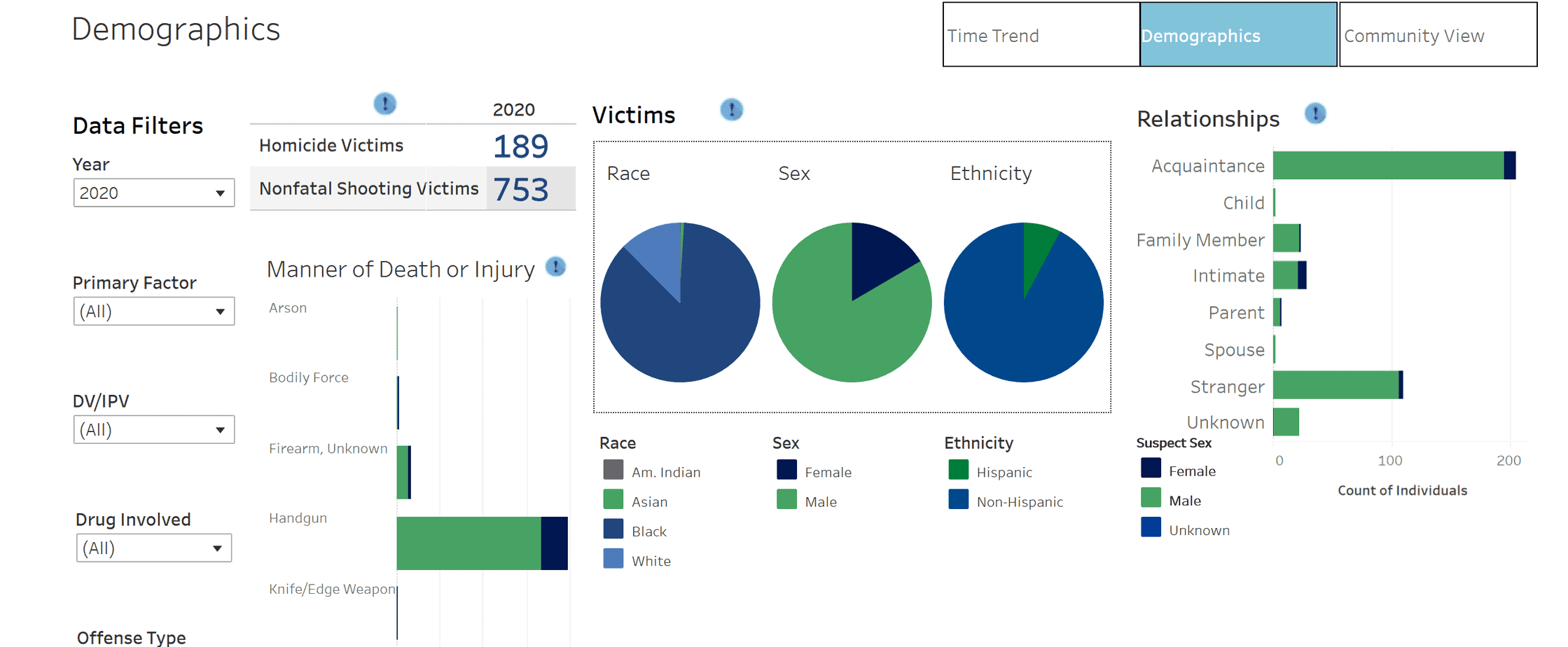 In 2019, there were 98 homicide victims listed and 444 nonfatal shooting victims.
There's a huge racial disparity. As for victims, 86.6% were black. 83.4% were male.
As for suspects, 86.7% were black. 93.7% were male.
The biggest age group for both was 18-29.
The largest number of victims were acquaintances with their perpetrator – 48%.  26% were strangers. 5% were unknown, and the rest were family members or intimate partners.
A handgun was the most common weapon.
---
A National Trend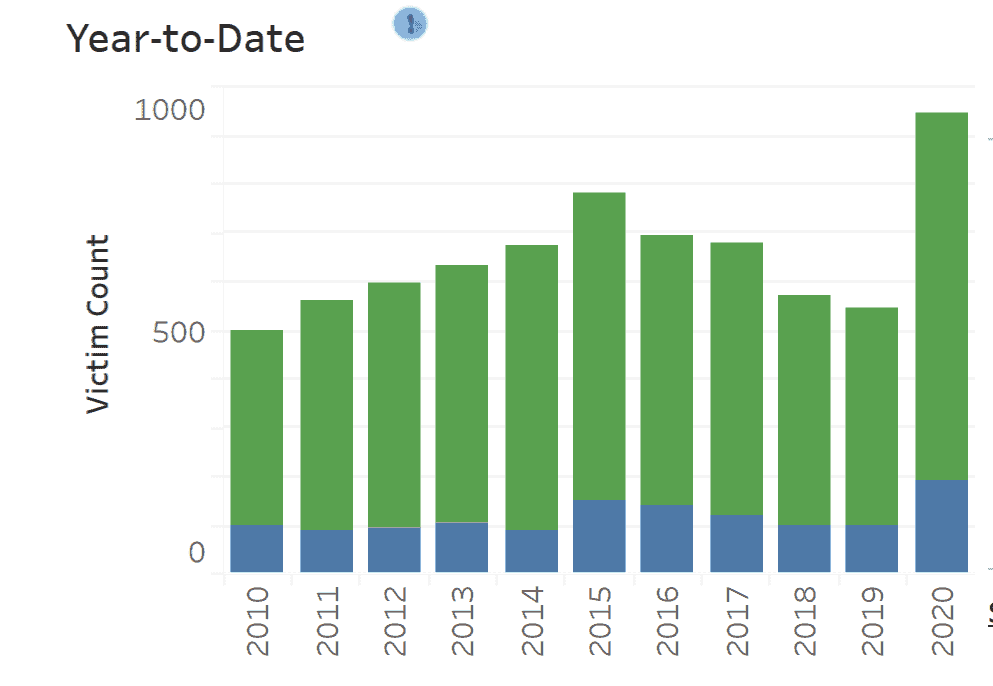 It's all a national trend.
According to the National Commission on COVID-19 and Criminal Justice, "Homicides, aggravated assaults, and gun assaults rose significantly beginning in late May and June of 2020. Homicide rates increased by 42% during the summer and 34% in the fall over the summer and fall of 2019."
The death of George Floyd sparked the defund the police movement when he died on May 25, 2020. The pandemic, of course, was also straining society.
In the 21 cities providing homicide data, "there were 610 more homicides in the summer and fall of 2020 than during the same period in 2019. Aggravated assaults went up by 15% in the summer and 13% in the fall of 2020; gun assaults increased by 15% and 16%," the report says.
Crime dropped in three categories: Residential burglary, larceny, and drug offense rates.
Domestic violence increased during the pandemic, but "the increase was not significantly greater than the year before," says the report.