Since 2019, Gov. Tony Evers' Parole Commission has released hundreds of convicted criminals, freeing them early on parole mostly into Wisconsin communities, including more than 300 murderers and attempted murderers, and more than 47 child rapists.
---
---
Shannon Bailey was one of them. His release was discretionary.

40th in the series.
In a case somewhat reminiscent of the Darrell Brooks' Christmas parade attack, another killer freed in 2022, Shannon Bailey, roared down the sidewalk and drove his car into a crowd of 200 people outside a Milwaukee pool hall at 50 miles per hour in 1999, injuring 30 people.
Doris Lemon, 29, died.
The headline on the Associated Press story says, "man gets 8 years for driving car into crowd." The pool hall was located in downtown Milwaukee.
Then 24, Bailey was convicted of first-degree reckless homicide and six counts of first-degree reckless injury. Bailey, now 47, was paroled in a discretionary release in March. His mandatory release date was not until 12/05/2057. He lives today in Milwaukee.
---
Evers' Parole Commission Freed Shannon Bailey Early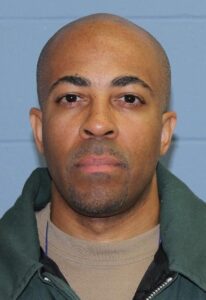 Date paroled: 03/15/2022. [You can look up Shannon Bailey's parole here. Put his name in the database and click "movement."]
Current Residence: Milwaukee
Age: 47
Convicted: First-degree reckless homicide, 6 counts of first-degree reckless injury, 1999
Sentence: 80 Years. His mandatory release date was not until 12/05/2057.
---
The Victim: Doris Lemon, 29
---
What the Killer Did:
Shannon D. Bailey was 24 at the time.
He decided to "settle a dispute by roaring down the sidewalk."
Lemon died after developing a blood clot from the incident.
Bailey was "involved in a fight with three or four men outside the pool hall before the incident, which occurred at Lenny's Wisconsin Billiards.