Since 2019, Gov. Tony Evers' Parole Commission has released hundreds of convicted criminals, freeing them early on parole mostly into Wisconsin communities, including more than 300 murderers and attempted murderers, and more than 47 child rapists.
---
---
Terrance Shaw was one of them. His release was discretionary.
3rd in the series.
---
UPDATE: WRN has since reported that Shaw was living in a child daycare. 
What happened to Susan Erickson is terrifying.
Susan Erickson was a 29-year-old mother of two young sons who worked as a medical technologist and part-time nurse at a hospital in La Crosse. In 1981, her killer, Terrance Shaw, caught a glimpse of Erickson through her home's picture window in Onalaska while driving past that afternoon. She was a stranger to him, according to newspaper articles from the time.
The district attorney told the La Crosse Tribune in 2006 that he did not believe Shaw should ever get out of prison.
Shaw barged into her home, where he tied up, strangled, raped, and stabbed Erickson to death. A piece of Shaw's fingernail was found underneath the victim's body, and the tip of his finger was located at the crime scene, helping authorities identify him. The killer later referred to the day the murder occurred as "one really bad day."
He said he went "berserk," newspaper articles from the time said.
Susan's husband Dennis had taken their two young sons, ages 13 months and 3, to a babysitter and gone to work. Susan was a part-time nurse and was going to paint the living room that day. The babysitter found her body in the basement of the home when she didn't show up to get the kids that afternoon. When her husband returned home from work, his home was roped off by police, who told Dennis his wife was raped and murdered, according to a 1982 article in the Eau Claire Leader-Telegram.
"It's one that I just never thought it (parole) would happen and wished it wouldn't happen," said Terry Rindfleisch, the La Crosse Tribune reporter from the time who heavily covered the case at the time. He was shocked to hear that Shaw was released when we called him.
"My God," he said when we first told him. "You're kidding me."
"It's disturbing. I'm surprised," Rindfleisch said. "The murder was brutal, quite honestly, I don't think he should have been released at all."
Erickson had multiple knife wounds to the neck, heart, lungs, chest and back. Some of the knife wounds came after she was dead and some came through the chest. She was also strangled with a "band of bruising" around her neck and was sexually assaulted, according to a 1997 article in The La Crosse Tribune. Her jugular vein was cut and an artery behind her ear was severed. Part of the knife was "found lodged in her vertebrae," an old Leader-Telegram article reported. She was also "tied down," a pathologist testified.
Shaw was identified as a suspect in the Erickson murder when he was discovered prowling near the home of another Lutheran Hospital employee who believed she was followed home from work. Inside his car? Meat hooks that he had used to hike himself up the side of her house, according to an old La Crosse Tribune article. He had rubber over his shoes. Shaw lied many times during questioning, the article says. The officer who arrested him told the newspaper he wonders if Erickson's murder was his first crime because Shaw murdered Erickson, left town for a year and then returned to target the other hospital employee. "It's a case that still bothers me," the officer said.
---
Evers' Parole Commission Freed Terrance Shaw Early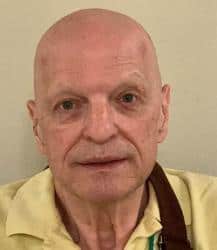 Date paroled: 9/7/21 [You can search yourself for his parole date here by putting in his name and then clicking on "movement"]
Released killer lives where: Onalaska, Wisconsin. "Too bad he had to move back to Onalaska. That's troublesome," said Rindfleisch, as it's where the murder occurred.
Age: 73
Convicted: 1st-degree intentional homicide & 1st-degree sexual assault. He is also a registered sex offender
Sentence: Life sentence + 20 years for the sexual assault. Because he received a life sentence, Shaw did not qualify for mandatory release. None of the released criminals on the list of parolees had reached mandatory release when freed. In other words, the Parole Commission made a CHOICE to free them.

Other factors: Shaw argued that he was suffering from undiagnosed PTSD from his military service in the Vietnam War. There was a petition to free him that said he got a "doctorate in Bible studies and a PHD in philosophy of religion."


---
The Victim: Susan Erickson
A 29-year-old medical technologist/part-time nurse at Luther Hospital in La Crosse and married mother of two small boys. She was a 1970 graduate of Thorp High School.
---
What The Killer Did:
Terrance Shaw, a La Crosse man, was sentenced to life for the 1981 murder of Erickson, an Onalaska woman.
A Madison.com article says that the victim, Susan Erickson, was raped, strangled and stabbed.
The newspaper article said that Erickson's body was discovered by a friend and babysitter inside her home. An old article in the La Crosse Tribune says that Shaw confessed to the murder in a 1994 letter to the newspaper. He also admitted to a friend that he raped and murdered Erickson, according to a 1984 article in the La Crosse Tribune.
A Clark County history website says that, "Susan M. Erickson, 29, of Onalaska, was found dead in her apartment on Tuesday, April 14, 1981, as the victim of an apparent homicide."
"She attended Granton, Clark County Schools as a young girl in the late fifties, where her father was superintendent at that time. Susan was a medical technologist at Luther Hospital in La Crosse and she and her husband, Dennis have two sons, one three and a half and the other thirteen months."
A La Crosse Tribune article from 1982 says that Erickson was a Lutheran Hospital medical technologist. Shaw had been arrested for prowling near the Onalaska home of a Lutheran Hospital employee and was a suspect in the murder, according to the article, which said that "at least three medical employees have been assaulted in their homes in Onalaska during the past 18 months." However, it's not believed he committed the other assaults. But the Erickson homicide occurred in the wake of them, terrifying the community.
A Tribune article from the time said that Shaw was drinking alcohol and had used LSD when he argued with his estranged wife and drove around aimlessly thinking about suicide.
He saw a woman he thought mistakenly was his wife through a picture window of a home in Onalaska. It was actually Erickson, a stranger to him.
He stopped the car and went into the home and murdered her. He stabbed her to death.
"The result ended in the death of a complete stranger who I had never laid eyes on before in my life, for which I am so so so sorry…" he said.
He was 34 years old.
The judge told the Tribune he would have sentenced Shaw to life without parole if state laws at that time allowed the sentence.
Rindfleisch said the story was a big one at the time. "People my age still talk about it. This was the biggest thing that went on," he said.