Even after two attempts by MPD to present the case to the Milwaukee County DA's office, no charges have ever been issued in this case.
This is the fifth chapter in Wisconsin Right Now's new investigative series – the "No Process Files" – exploring the Milwaukee County DA's high percentage of non prosecuted cases. If you would like us to feature a case from that or another county, email [email protected] You will remain anonymous.
Milwaukee police thought they had a very strong illegal gun case against Evan M. Harmon. During his arrest, police reports obtained by Wisconsin Right Now through an open records request say, Harmon even made the statement, "All I had was that gun."
Officers recovered one handgun on the ground after a dangerous fight and foot chase with Harmon, who reached toward his waistband during it, police reports say. The Smith & Wesson handgun had an obliterated serial number and contained 15 unfired rounds including one in the chamber "ready to fire."  They recovered a second loaded Glock 9mm handgun near a spot he slipped. A photo of the firearms were placed into evidence, as Milwaukee police continued their efforts to crack down on illegal firearm use in a city exploding with gun violence.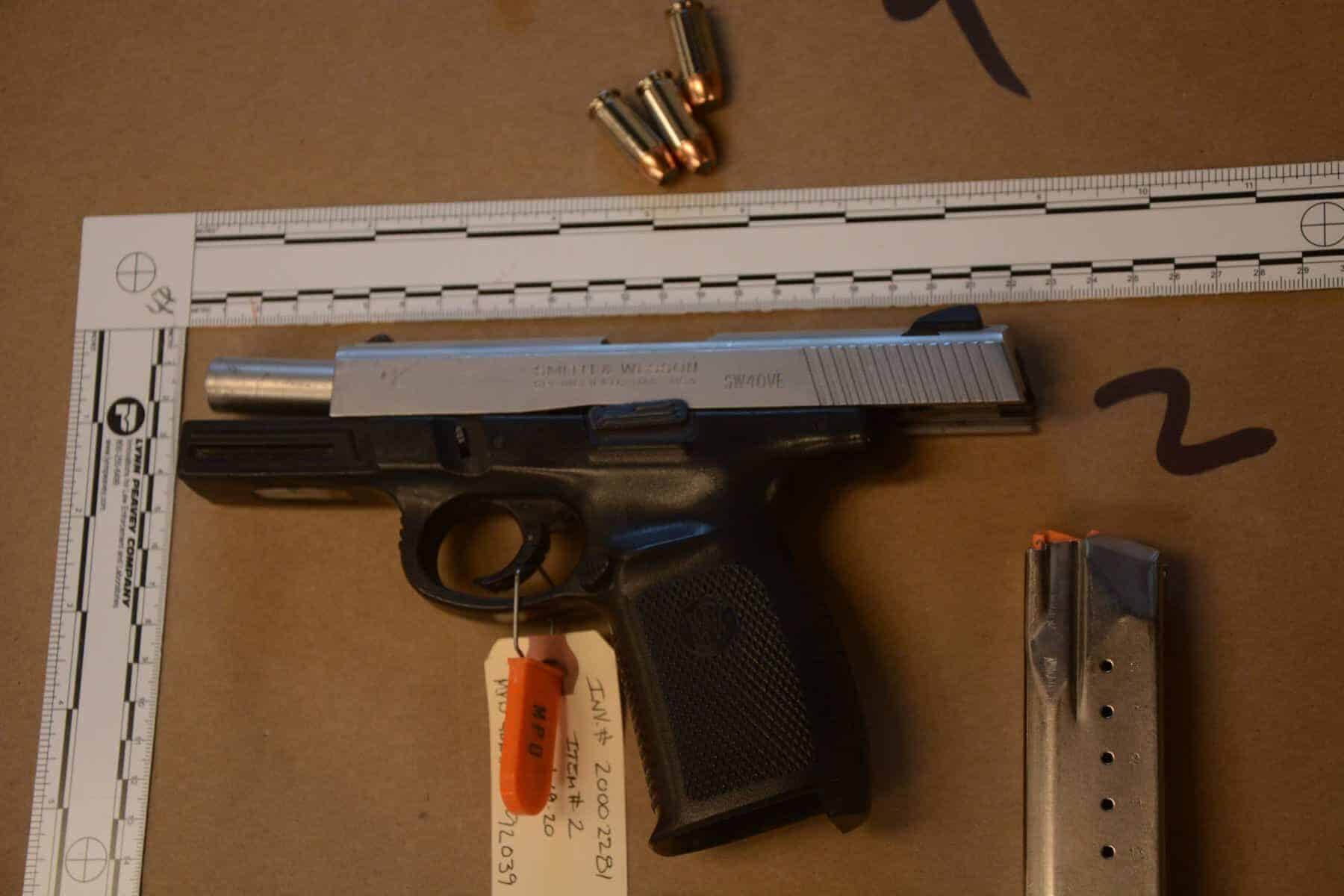 Politicians have been unified in their calls for an end to gun violence in Milwaukee. But – even after two attempts by MPD to present the case to the Milwaukee County DA's office and 15 months passing – no charges have ever been issued in this case, and it's not clear why.
Chisholm's office simply hasn't charged the case.
That's despite the fact Harmon has a previous case in which he was accused of pointing a gun at his female relative's head and head butting the woman because he thought she was cooperating with the police. He was also accused of pointing a gun at a teenage girl and threatening to "bag her" in that past case.
Evan M. Harmon, who had several felony warrants at the time of the uncharged arrest, was referred to the DA for charges that included being a passenger in a vehicle involved in a police pursuit, fleeing on foot and resisting an officer, and possession of concealed handguns containing 41 rounds of ammunition.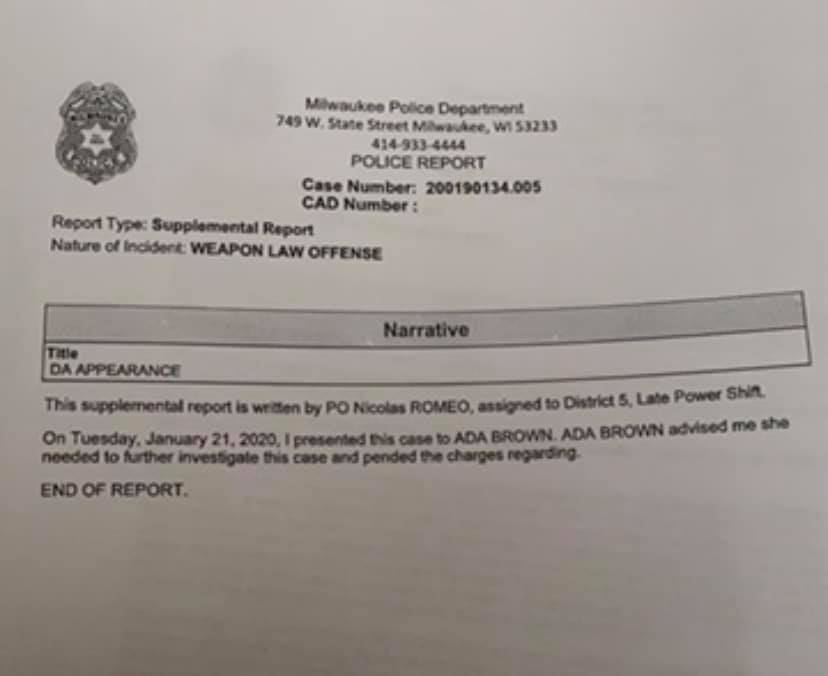 Yet, even as shootings skyrocketed by 78% over last year, the DA's office hasn't charged the case.
It's a pattern of no-prosecutions by Chisholm's office of charges referred by police.
The first part of our series explored the numbers; last year, the DA's non-prosecution numbers spiked. His office rejected around 60% of cases, including felonies, referred by local police agencies. It's coming against a backdrop of rising crime, yet the DA's refusal to issue criminal charges in so many cases flies beneath the media radar. Chisholm's office has refused to let the public learn about cases his office is refusing to prosecute, but we obtained the Harmon case from a tip.
---
Details of Evan M. Harmon's Arrest: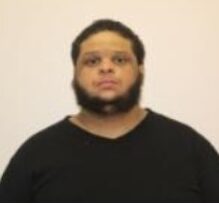 According to police reports, on Jan. 19, 2020, Milwaukee police officers were sent to a drug complaint in the 3700 block of N. 25th St. The complainant reported that a Jeep Cherokee was involved in drug dealing.
Here's what the police reports alleged:
Upon the officer's arrival, they observed the Jeep leaving the area. Officers attempted to initiate a traffic stop of the Jeep, however, the Jeep fled from officers. Harmon, who was the front-seat passenger, exited the Jeep and fled on foot. An officer chased Harmon on foot, yelling at him to "Stop Police!" The officer allegedly observed Harmon reaching towards the waistband of his pants as he ran from the officer. Harmon eventually slipped and fell on ice in the gangway of a building while continuing to reach in his waistband.
Harmon fought and resisted several attempts by the officer to take him into custody which included the use of strikes and the threat of OC spray, the reports say. Harmon would continue to reach towards his waistband. During the fight, the officer observed a Smith & Wesson .40 caliber handgun on the ground near Harmon. The officer immediately took control of the handgun as Harmon took off running again. The officer continued to chase Harmon and he was finally taken into custody by the officer's partner about one block away, alleges the reports.
The officer returned to the scene where he saw Harmon slip. The officer recovered another handgun, this time a loaded Glock 9mm handgun with an extended magazine near where he saw Harmon slip. The extended magazine contained 25 unfired rounds with an unfired "ready to fire" round in the chamber.