Democratic presidential candidate Joe Biden wants all Americans to wear masks for the next three months, according to NPR. Biden, masks: It seems to be a new focus of the former vice president.
The public radio outlet quoted Biden as saying on August 13 in an appearance in his home state of Delaware:
Every single American should be wearing a mask when they're outside for the next three months, at a minimum. Every governor should mandate mandatory mask-wearing. The estimates by the experts are it will save over 40,000 lives.
That comment comes after Biden made it clear that he wants a national mask-wearing requirement. The CDC recommends wearing masks to slow COVID-19's spread but stresses that, outside, social distancing is key. In May 2020, The New York Times reported that there is "a growing consensus among experts that…it's safer to be outside than in the office or the mall. With fresh air and more space between people, the risk goes down." According to The Times, people should be concerned if they are outside in a large, crowded gathering, however.
"I think outdoors is so much better than indoors in almost all cases," said Linsey Marr, an engineering professor and "aerosol scientist at Virginia Tech" to The New York Times. "There's so much dilution that happens outdoors. As long as you're staying at least six feet apart, I think the risk is very low."
---
Biden Previously Said He Would Try to Require Masks Nationwide
In an interview with CBS Pittsburgh, Biden said, if he is elected, "I would go back to make sure everybody had masks….These masks make a gigantic difference. I would insist that everybody on public be wearing that mask."
He added that anybody "to reopen would have to make sure they walked into a business that had masks."
From an "executive standpoint," Biden said "yes" he would use his federal leverage to mandate the wearing of masks.
"I would do everything possible to make it required that people had to wear masks in public," he told the Pennsylvania television station.
You can see the CDC's coronavirus page here. As of August 13, the CDC was reporting the following coronavirus statistics:
Total Cases 5,176,018 56,307 New Cases
Total Deaths 165,148 1,497 New Deaths
Biden made his mask comments as the Democratic National Convention was soon to kick off.
According to NPR, it's not the first time that Biden has spoken out about mask-wearing. "We absolutely need a clear message from the very top of our federal government that everyone needs to wear a mask in public, period," he said back in June, according to the public radio organization.
---
President Trump Has Criticized Biden's Comments on Masks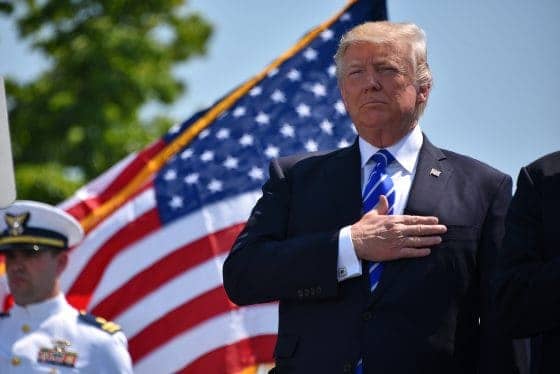 On August 13, President Donald Trump launched strong criticism at Biden for his mask comments.
Biden "wants the president of the United States with the mere stroke of a pen to order over 300 million American citizens to wear a mask for a minimum of three straight months," Trump said, according to Politico. "He thinks it's good politics, I guess. No matter where they live and no matter their surroundings."
He called Biden "regressive" and "defeatist," Politico reported.