Brookfield police are seeking a man they say is a serial fitbit thief at Kohl's stores.
On Feb, 13, 2021 at approximately 5:51 PM, "an unknown male in his 20's to early 30's, removed 7 Fitbit Versa 2 watches from a display rack," police say.
WRN has learned that "The male exited the store at 5:52 PM without paying for the items. Kohl's Loss Prevention stated the same person has taken Fitbit watches from multiple Kohl's Stores in Wisconsin."
Police captured imagery of the fitbit thief: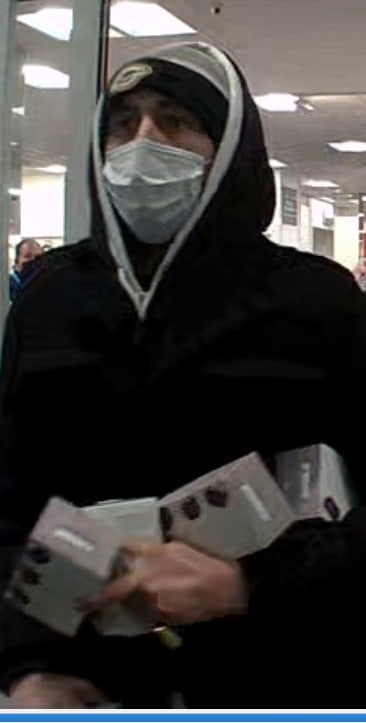 Anyone having information on the suspect can contact the City of Brookfield Police Department, Officer R. Kennedy at (262) 787-3702, e-mail: kennedyr@ci.brookfield, reference case number B21004322.
To make an anonymous tip, contact Waukesha County Crime Stoppers by calling 1-888-441-5505, through the website at www.stopcrimewaukesha.com, or through the new P3 phone app that can be downloaded through either the App Store or Google Play.