A group of area military veterans and others raised the American flag back up at Longfellow Middle School in Wauwatosa, after Wisconsin Right Now witnessed two men dressed all in black pulling down the flag the night before during a protest that turned into a riot.
"Let freedom ring," said Joe Campbell, 73, a Vietnam veteran and Wauwatosa resident who helped raise the flag. He's at the front of this picture of some of the people who showed up to help raise the flag as patriotic music played.
Campbell said he was "totally disgusted" when he read that the flag was pulled down, so he decided to do something about it.
https://www.facebook.com/jessica.mcbride100/videos/815885509187236/?vh=e&extid=0&d=n
"I served our country. I did it because of all of the people before me who served our country so we would have the freedom to live and love it."
Randy Zeneca, another veteran, said the flag to him is sewn figuratively with the names of all those on the Vietnam Veterans Memorial Wall and who gave their lives for the country. "It means freedom for all of us."
Bonnie Lee, who is running for state Assembly as a Republican in Wauwatosa, was also there. She said she felt the "community needed to be together. Being here tonight is a way of honoring those who came before."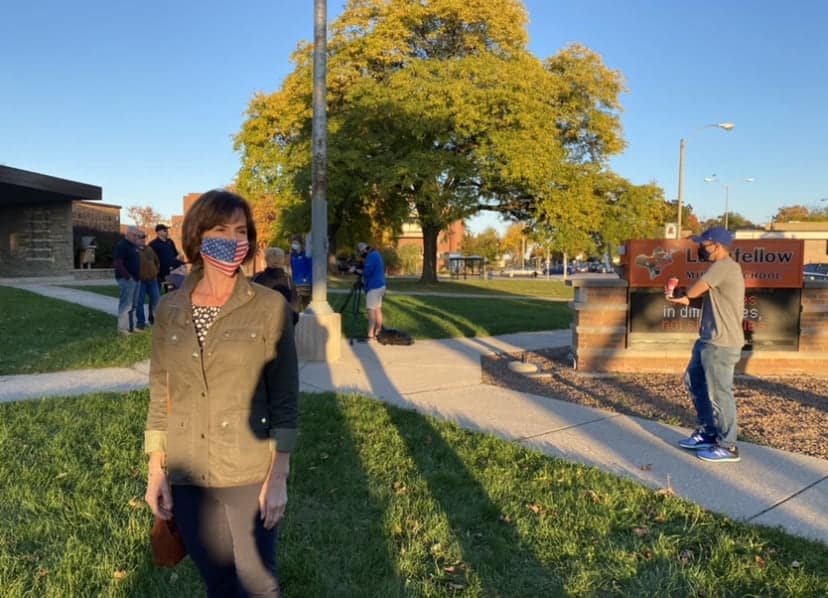 The flag raising was organized on Oct. 10, in part by a local Vietnam War veteran who wrote on Facebook, "Junior High on 76th and North in Wauwatosa last night! There is a request, to have anyone interested in joining other Patriots tonight from 5PM to 7PM, to proudly stand at the base of the flag, to make sure these masked cowards can't disrespect the American Standard so many of us served under. No political signs please. Just a show of support and respect to our American Flag!"
The unidentified men in black pulled down the flag on Oct. 9 as a crowd of protesters, some carrying signs, gathered around City Hall right as the 7 p.m. curfew hit on Oct. 9. Police in riot gear and National Guard were seen organizing around 75th and Center. The crowd numbered about 100 people. The incident was witnessed and photographed by Jim Piwowarczyk of Wisconsin Right Now.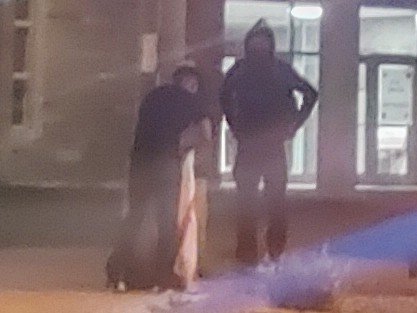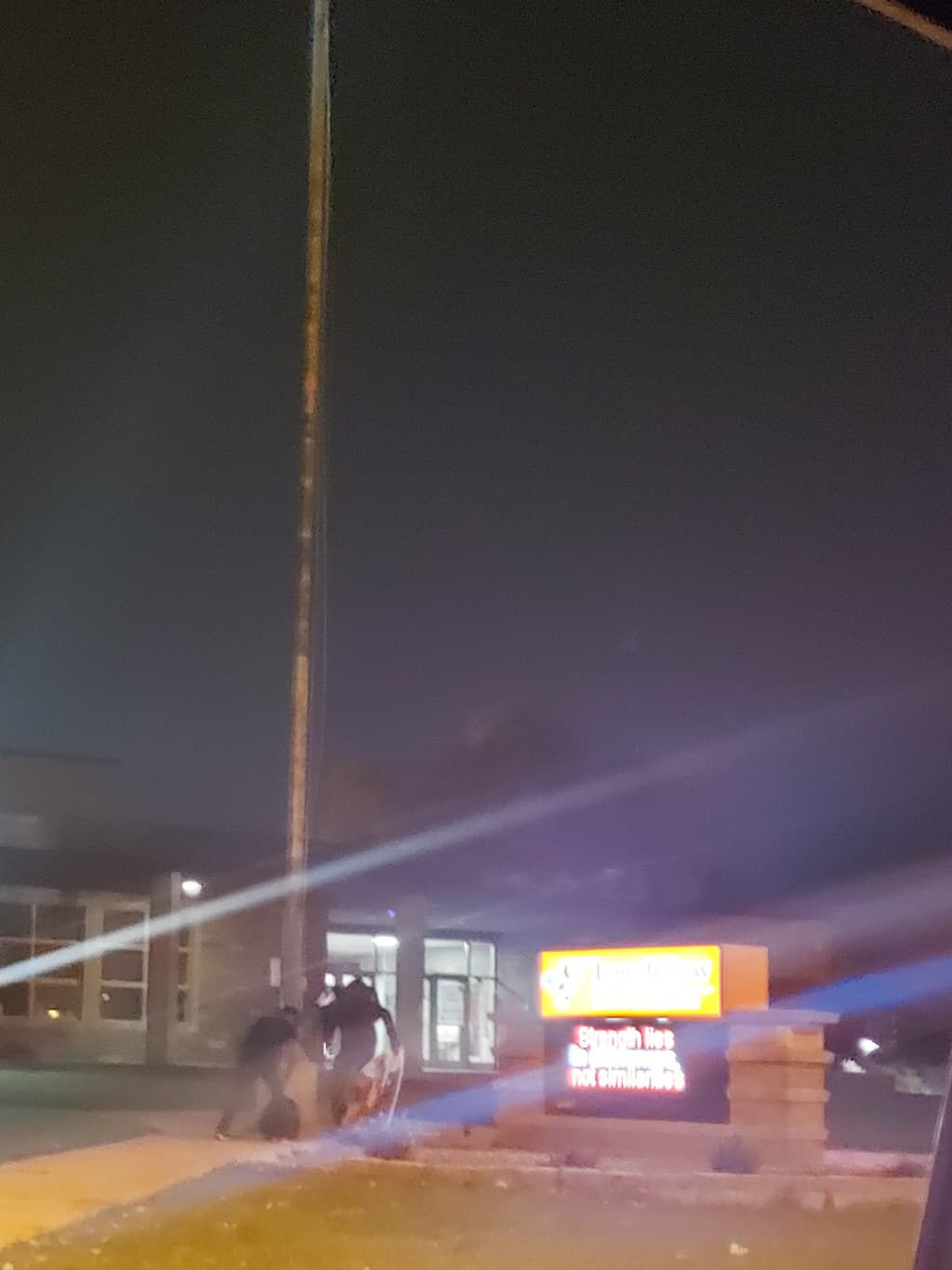 The scene came after nights of chaos.