The Department of Corrections, which is under the authority of Gov. Tony Evers, now confirms they put a paroled rapist/strangler in an unregistered daycare. After we exposed it, they made him move.
Tony Evers' Department of Corrections has suddenly moved the infamous "meat hook killer," Terrance Shaw, into a La Crosse hotel after confirming Wisconsin Right Now's exclusive report that the Evers' controlled state agency allowed the paroled strangler and rapist to live for months in a home that was functioning as an unregistered daycare.
Shaw is now living in America's Best Value Inn in La Crosse, according to the Wisconsin sex offender registry. Before our story ran, the registry had stated that Shaw was living at the home in Onalaska just 2.6 miles from the house where he brutally murdered young mother and nurse Susan Erickson.
We first broke the news that Shaw was released in a discretionary parole by Evers' appointee to chair the Parole Commission, John Tate. We then broke the news that Evers' DOC – a state agency under the governor's authority that is run by a cabinet appointee – had placed Shaw in a residential home functioning as a daycare. In addition, Shaw, a registered sex offender, lived in the home with a juvenile female relative.
We learned about the daycare from Shaw's next-to-door neighbor, who courageously came forward because she was terrified to learn he was placed in the home, as well as on a block with many kids.
The La Crosse Tribune then followed up on our daycare story, confirming with DOC and Onalaska police that DOC has now moved Shaw after confirming he was, in fact, living in a home operating as an unlicensed daycare facility.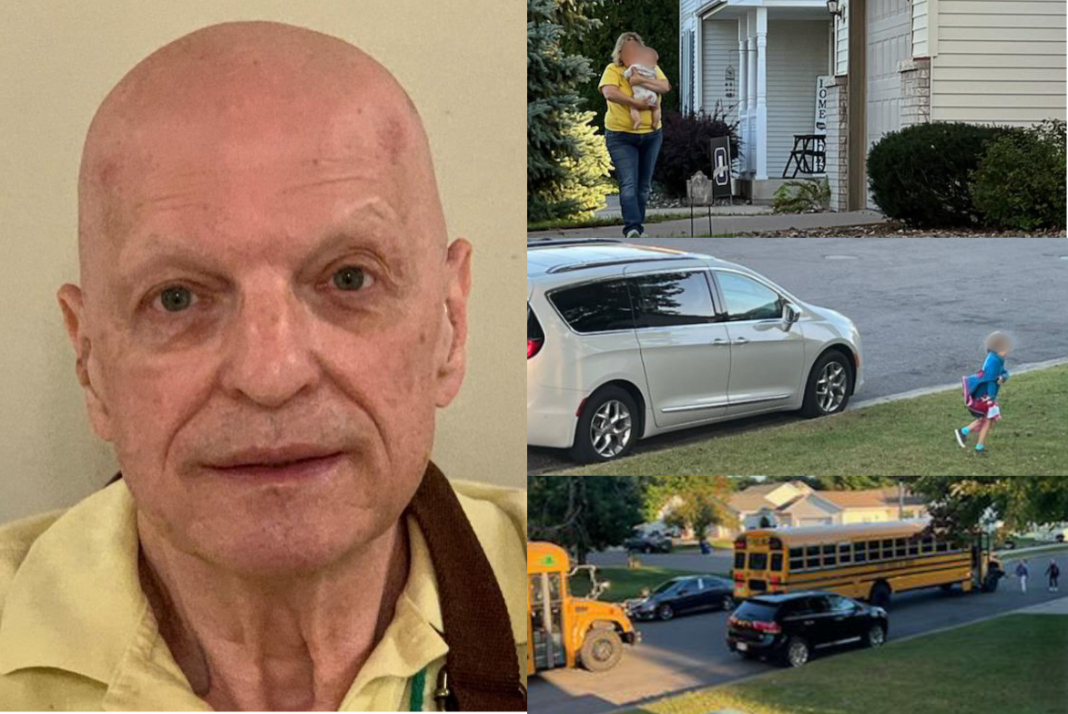 Onalaska police chief Charles Ashbeck told the La Crosse Tribune that, in the words of the newspaper, "the existence of the day care was confirmed by DOC."
Shaw is one of the most notorious killers in state history, and he is one of the freed murderers whose releases we have profiled in a new series. Shaw's crime was horrific; he broke into the home of a random person he didn't know, young mother and nurse Susan Erickson, in Onalaska in the 1980s and stabbed, strangled, and raped her, after tying her up. He had glimpsed her through a picture window. The attack was so brutal that Shaw, who claims he suffered PTSD from Vietnam, cut part of his own thumb off, leaving it at the scene. A year later, he was captured prowling the home of another med tech in Onalaska, with meat hooks in his car that he used to hike himself up the side of her house. That's why we have labeled him the "meat hook killer," although that woman escaped unscathed.
The victim's sons, Tim and Andrew Erickson, told Wisconsin Right Now that they were not informed of the parole hearing. They learned Shaw was paroled from Wisconsin Right Now. They are furious about the release and believe Shaw should have remained behind bars due to the brutality and random nature of the crime. Tim Erickson called the discretionary parole a "jarring surprise" and "indefensible." They're among multiple victims' family members who were not notified that their loved one's killers were paroled/had parole hearings. State law says reasonable attempt must be made to notify victims' families. DOC does the notifications.
The police chief confirmed to the Tribune that DOC removed Shaw from the home; DOC had previously signed off on the living arrangements.
"We had some conversations with DOC staff about the possible day care in the home, and so that may have triggered Mr. Shaw moving out while that matter was investigated by DOC staff," Ashbeck, the Onalaska chief, told the Tribune. "We weren't part of their internal discussions; they had notified us once they decided to remove him from the home."
Shaw was living with his son, daughter-in-law, and their juvenile daughter.
A woman who supported Shaw's bid for parole, Joyce Ellwanger, and who thinks his family is undergoing "personal suffering" because of the news coverage, told the Tribune that Shaw's daughter-in-law "was told she may no longer operate the child care center in her home even though Shaw had left the house after being ordered by DOC."
"DOC was made aware last week that Mr. Shaw's family members, with whom he was previously residing, were watching children in a separate section of the home from where he was living," Corrections spokesman John Beard told the Tribune.
"Mr. Shaw has no known offenses involving minors and no restrictions regarding contact with minors," Beard said to the newspaper. "Nevertheless, DOC thought it best that he be moved to another location."
Shaw is a registered sex offender because he raped an adult woman – his murder victim.
The neighbor told us the daycare was unregistered, and we could find no license for it. State law prevents sex offenders and killers from living in registered daycares.
The Tribune article calls Shaw's parole HEARING a "mandatory parole hearing." That just means that the Parole Commission had to CONSIDER Shaw for parole because he was eligible under old laws. However it does NOT mean they had to GRANT him parole. Shaw was serving a life sentence and could have been kept behind bars. The release was completely discretionary.
The decision to release Terrance Shaw on parole was a choice made by Tate, Evers' appointee, who released a slew of killers and rapists into Wisconsin communities before quitting last spring.
Evers has tried to confuse the public into not realizing the killers' paroles were discretionary. Killers serving life sentences do not qualify for mandatory release.
The Tribune confirmed the release was discretionary by obtaining the parole grant document that explains the rationale for choosing to release Shaw. "The commission concluded that Shaw's institutional and program participation have been satisfactory and that releasing him would not involve unreasonable risk to the public," it reads, according to the newspaper.
Evers has declined to comment on Shaw's case to WRN. To the Tribune, his spokesperson has not condemned it, only saying that Evers disagreed with some decisions Tate made. However, the governor reappointed Tate to the Parole Commission in 2021, after many other killers and rapists were already released, saying he was "pleased" to do so.