Even after Franklin police executed a search warrant which led to the discovery of a massive grow operation that authorities say was marijuana, the Milwaukee County DA's office has not issued any charges in the case.
This is the sixth chapter in Wisconsin Right Now's new investigative series – the "No Process Files" – exploring the Milwaukee County DA's high percentage of non prosecuted cases. If you would like us to feature a case from that or another county, email [email protected] You will remain anonymous.
Franklin police have an alleged massive multi-million dollar marijuana grow operation in their backyard, but the DA won't do anything about it. Even after executing a search warrant, through which police confirmed the presence of marijuana plants, the 11 greenhouse operation is still present, seemingly abandoned by the growers and authorities, left unguarded down a country road populated with families and traveled by school buses.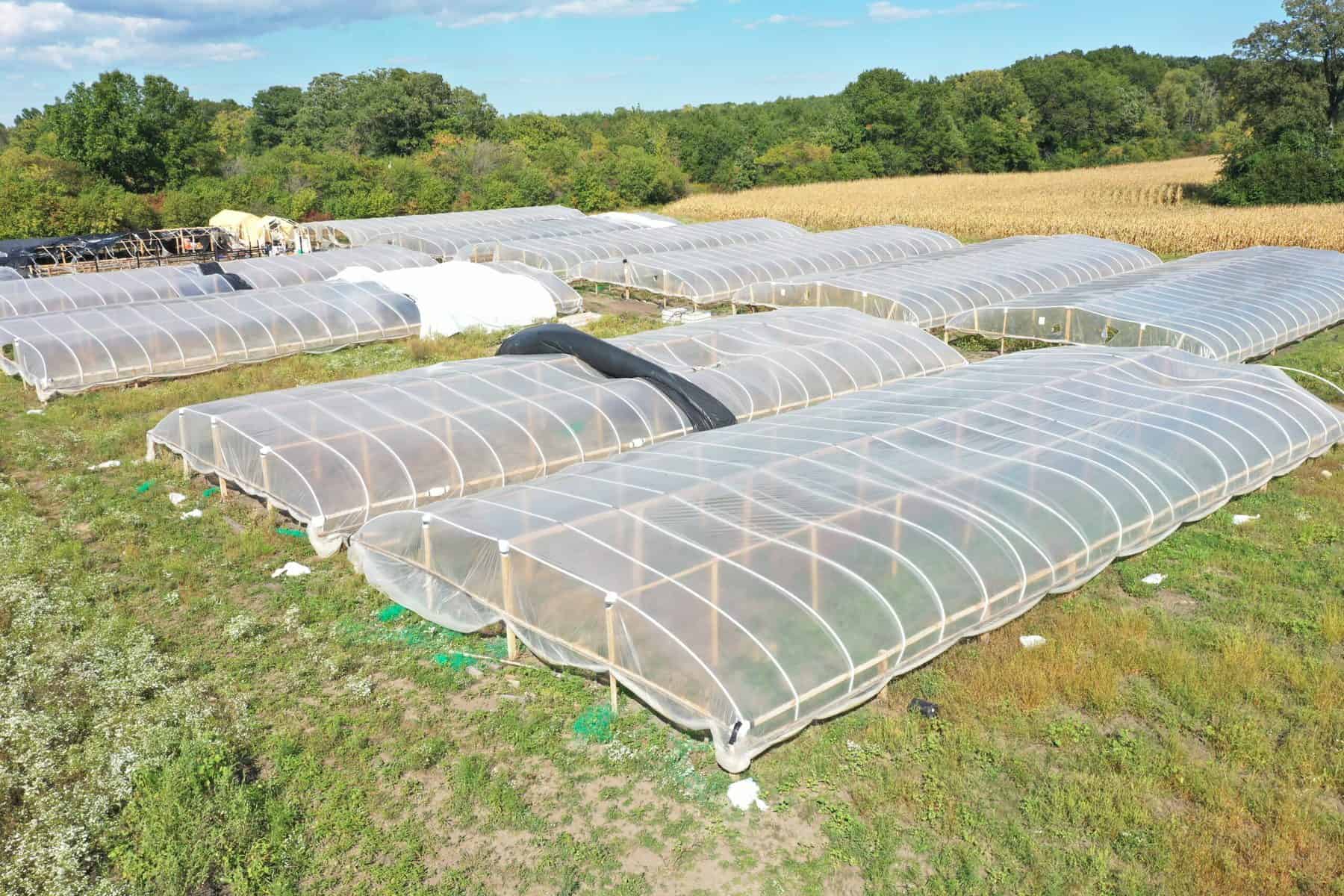 Questions remain.
Why no arrests? Why hasn't the alleged Franklin marijuana grow operation, which is also located near the home of a local politician, been seized and confiscated by authorities, and why did DA Chisholm and his office essentially tell Franklin police to walk away after the search warrant was executed, leaving them with a municipal ticket as their only recourse?
This fits a pattern with Chisholm. A previous Wisconsin Right Now investigation found that Chisholm's no prosecution rate has exploded in the past year, with his office refusing to prosecute 6 in 10 of all felony charges requested by police. Last December, the office refused to prosecute more than 8 in 10 misdemeanor cases requested by cops. There are also cases rejected after filing, which makes the total number of cases prosecuted even lower. Meanwhile, crime exploded.
In the alleged Franklin marijuana grow operation case, police used confidential informants to get a judge to sign the search warrant, seized plants that sources say tested as marijuana, and stopped a car with two men who said they were from Mexico, lacked identification, and who allegedly "had marijuana pieces on the back of their legs" as they left the grow. Yet still it sits.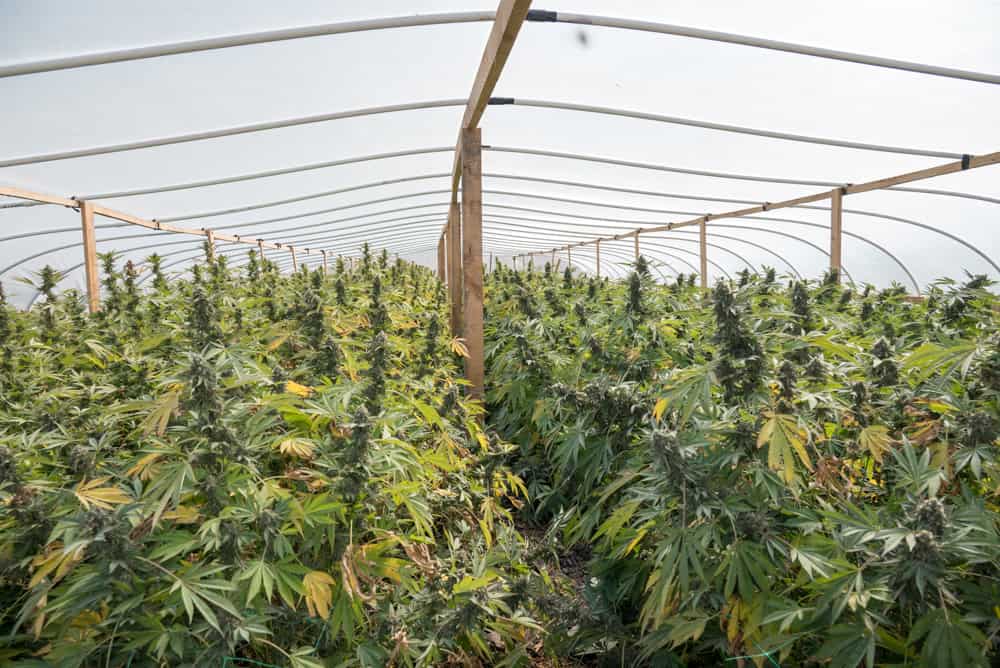 Although police, including the chief and officers, wouldn't speak with us, saying the operation was still under investigation, we learned from the landowner that they sent him a municipal ticket for marijuana possession as a result of the grow, establishing that police believe the grow tested positive for pot. The landowner, who claims it was hemp and who leased the land to others, told Wisconsin Right Now that Chisholm's office wouldn't take the case forward for criminal charges even though it's believed the grow is worth millions.
The search warrant said that authorities were investigating the potential crime of manufacturing a controlled substance, marijuana possession, and possession of marijuana with intent to deliver, which could normally result in serious criminal charges, not a mere ticket. Not this time.
One of the confidential informants looked into one of the greenhouses and "observed marijuana plants," according to the search warrant; "he stated he was familiar with marijuana plants; that there were six greenhouses and two smaller tents; that while leaving the property he was followed by two vehicles and when stopped, they exited their vehicles and the two Hispanic males asked what he was doing on the property in a threatening way." They then claimed they were growing hemp with permits, but sources – and the ticket – indicate police have tests saying otherwise.
WRN has received information on this case from a prosecutorial and other sources, who were not allowed to comment or share information on the case. We were able to confirm our sources' identities and that they are in a position to know the facts of this case.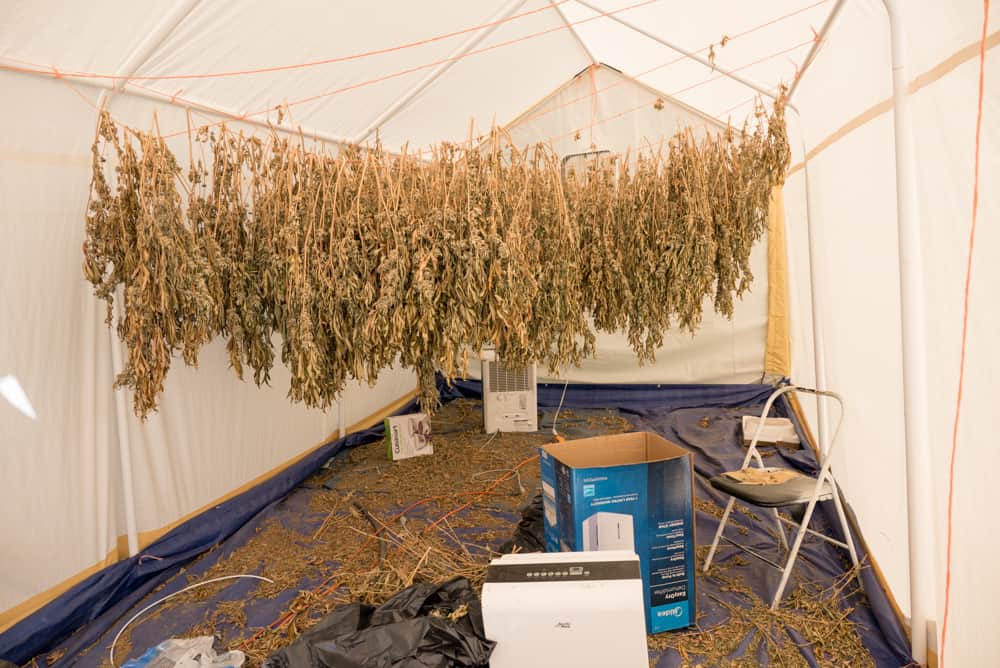 According to the State of Wisconsin, under the 2018 Farm Bill and 2019 Wis. Act 68, hemp, which is legal, is defined as "the plant cannabis sativa L. and any part of that plant,  including the seeds thereof and all derivatives, extracts, cannabinoids, isomers, acids, salts, and salts of isomers, whether growing or not, with a delta-9 THC concentration of not more than 0.3 percent on a dry weight basis." But our sources say plants seized from this grow tested higher than that.
To grow hemp, you need a grower license and annual registration, the state says. Under state law, the news media can't get a list of hemp licensees unless the licensee has given consent to "share" the information.  The state adds that licensees must "destroy any non-compliant hemp lot if a retest, resample, or remediation option is not available or not selected."
WRN has made the editorial decision not to identify the location or names of those involved because the massive Franklin grow continues to exist, seemingly abandoned, at least for the season. We can confirm that we spoke with the elderly man who owns the land, and who had received the citation for possession of marijuana in the mail the day we visited him. WRN also confirmed the existence of the operation on Sept. 15 by use of a drone. WRN obtained photos from a source who did not want to be identified.
WRN has exclusively obtained the affidavit used for the search warrant which was signed by a Milwaukee County circuit court judge.