A senior adviser to the Biden-Harris campaign said in a Democratic National Convention virtual panel that Democratic presidential candidate Joe Biden wants to reduce gun violence "without turning to incarceration."
Asked for Joe Biden's plan to end gun violence, Symone Sanders said:
Vice President Biden really does believe there are proven strategies for reducing gun violence in America without turning to incarceration, which is extremely important because we are not trying to contribute to exacerbating the overcrowding of our criminal justice system.
She directed people to Biden's gun violence plan, which includes gun regulations and a ban on federal funding to train and arm teachers.
Sanders cited "a group violence intervention that organizes community leaders to work with individuals." Trashing President Donald Trump as "unable and unwilling to lead" and singling out "cities like Chicago and Baltimore" to focus on what "is not being done," she stressed that Joe Biden "has taken on the NRA" and "Joe Biden will defeat the NRA" and "hold gun manufacturers accountable."
Sanders said Biden wants to send $900 million in grants to 40 cities around the country. The grants will use "proven community-based initiatives" without specifying them, she said. She directed people to Biden's plan, which says those initiatives "connect individuals who may be likely perpetrators with social and economic support services that may deter violent behavior."
"We don't need the president barking orders at governors and mayors and expecting them to just fall in line," she said.
Watch the full panel conversation here.
---
Milwaukee's Homicide & Shooting Numbers Are Skyrocketing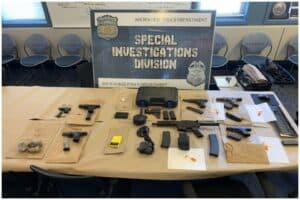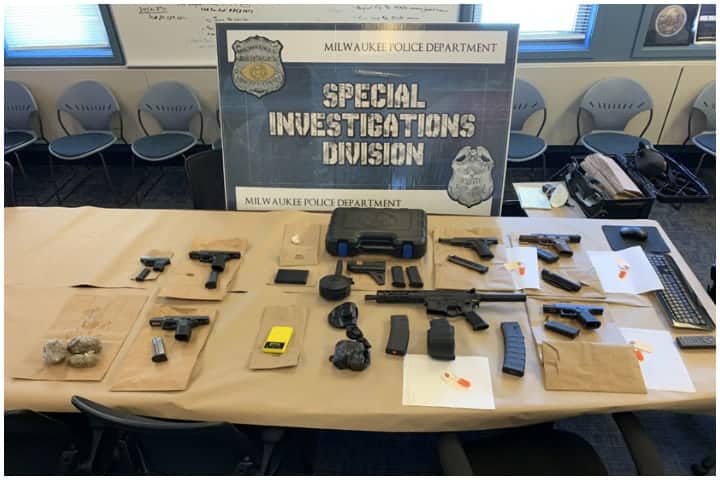 The city's dashboard shows that homicide in Milwaukee in 2020 is up 92% and non-fatal shootings are up 68.9% over this time last year. The trend doesn't show signs of abating when it comes to homicides, as the number of homicides in August so far outpaced the number for every other month in 2020, except June, when there was one additional homicide.
The Violence Policy Center reported in 2019 that Wisconsin had the second-highest Black homicide victim rate in the United States. The report studied 2016 data. That report, which you can read here, says, "The devastation homicide inflicts on Black teens and adults is a national crisis, yet it is all too often ignored outside of affected communities."
The statistics in the new online violence dashboard emerge as the city continues to see protests over the death of George Floyd in Minneapolis, with many of the protests focused on "police violence" and calling for defunding the police.
A handgun was used in more than 70% of cases. In slightly more than half of the cases, the shooter and victim were "acquaintances." Strangers accounted for 27% of the total.
Altogether, there were 428 homicides and non-fatal shootings reported to the city so far in 2020.