Brian Thomas Anderson, an organizer of communications for the main protest group that is disrupting Wauwatosa and demanding police reforms in that city, is a convicted felon and serial burglar with open felony criminal cases in two different counties.
He was most recently in court on September 11. He entered a no contest plea to a felony burglary charge in one of the open cases last June.
In between his ongoing court appearances, Anderson has spoken on behalf of the "The Peoples Revolution" group. He sent the key demand letter to the City of Wauwatosa in July on behalf of the protest group two weeks after being released on bond in one burglary case. Among other things, the letter demands the police chief's termination and a freeze on the police budget. When a journalist asked for the "press person" of The Peoples Revolution to direct message him recently, Anderson was the one who wrote the journalist back.
Wisconsin Right Now obtained the criminal complaints and victim impact statements in the four criminal cases against Anderson from the court system because he's playing an important role in demanding policing reforms in that community, which has been the site of disruptive protests for months at Mayfair, people's private residences, and elsewhere. WRN received a tip about Anderson's criminal history from a Wauwatosa citizen who is not tied to police, the union, or city government/officials. The Peoples Revolution has organized many of the protests. To be clear, WRN doesn't believe that the criminal histories of all Black Lives Matter protesters are relevant, nor would the site report them. However, when an activist is pushing key policy changes in a city and acting on behalf of a key group in some ways, WRN thinks the public is entitled to know who they are. If you're going to call for policing reforms and slam the police, the fact the police recently arrested you multiple times becomes relevant to the discussion. The readers can judge relevancy from there, but at least they have all of the information.
Wisconsin Right Now learned that Anderson has an eight-year pattern of being socked with burglary charges across different counties relating to storage sheds and, in one case, an apartment. You can read the court documents and details from each later in this story. Victim impact statements describe the emotional devastation the victims suffered; in one case, Anderson was charged with stealing the cherished musical instruments of two sisters' deceased band director father and selling them; some of the instruments were never recovered, causing the sisters emotional pain.
He was accused of stealing $70,000 in jewelry from a couple's apartment. They described the violation of trust in a victim impact letter to the courts:

In another case, Anderson has already pleaded no contest after being accused of stealing DVDs a military veteran saved as mementos after buying them on an overseas deployment from children needing food.
In a Washington County case, the criminal complaint accuses Brian Thomas Anderson of telling police that he entered storage units with bolt cutters because he was unemployed, and it was his intent to find a lot of money so he could "get the hell out of Wisconsin." He was living in his parents' Brookfield house, which is valued at more than $700,000, during one case, court records show.
We asked Anderson for comment. He said:
In 2011 and now more recently in 2019 I made serious mistakes in my life that have resulted in criminal charges or convictions. For years I have struggled on and off with an addiction to gambling and through my faith in Christ, therapy, and the support of family and friends I have at last been able to see a path forward towards freedom from that addiction. After the death of George Floyd in May, I weighed my personal risks before speaking up in my city of Wauwatosa and advocating for justice and equality for all. What was clear to me is that God doesn't allow you to chose the moment in time when you must stand up and advocate for what you believe is right. I was required to speak up because I was not going to ignore the call on my heart. I need no personal reputation to remain as this has never been about me. The fact that your publication is running a story on my personal criminal history for merely engaging through letter to elected officials is abhorrent. This is not news, it is intimidation. But I will not be intimidated because BLACK LIVES MATTER.
Anderson made it clear in the letter he sent the city that he was acting on behalf of The Peoples Revolution, a group that has focused on changing and criticizing the Wauwatosa police, often in incendiary terms. The ongoing disorder in Wauwatosa culminated in felony charges against Ronald Bell, a Peoples Revolution member who is accused of shooting at Wauwatosa Police Officer Joseph Mensah.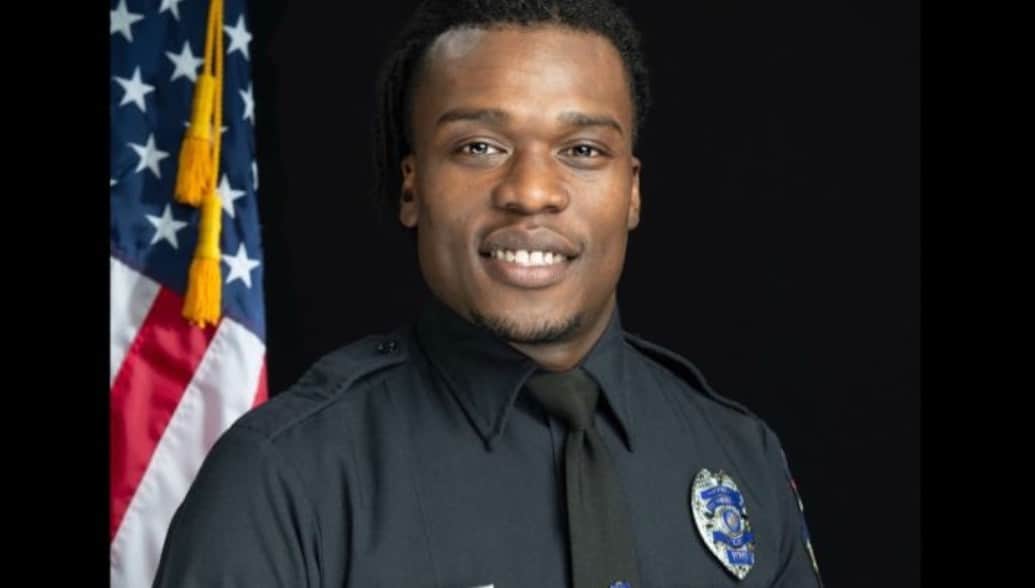 The protests have focused on Mensah's fatal on-duty shootings of three people since 2015. Two were ruled justified self defense by the DA, and the third is still under investigation. The Peoples Revolution protests have caused some intense scenes throughout the city. Wauwatosa police have described ugly scenes between other protesters (not Anderson) and police, writing in one incident, "While police were enacting an arrest, officers were confronted by protesters. The protestors attempted to prevent the arrest by physically engaging officers and blocking off routes, preventing squads from leaving. Neighboring law enforcement agencies responded to a mutual aid request."
---
The Peoples Revolution Demand Letter Sent by Brian Thomas Anderson to the City Includes Ronald Bell as a Signatory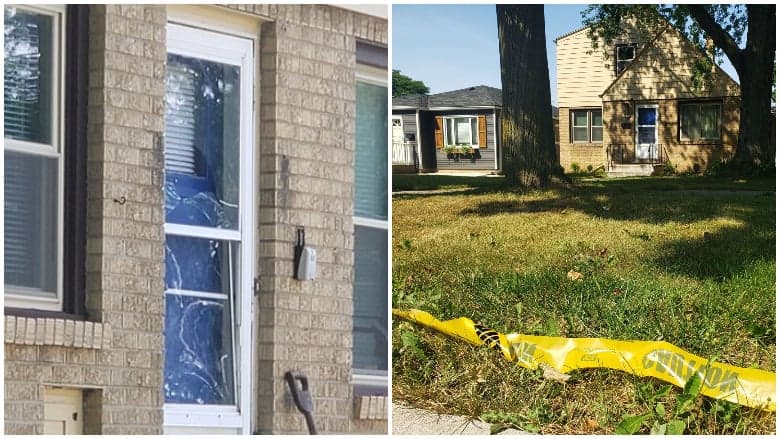 A now defunct LLC registered in Anderson's name – Cream City LLC – sent The People's Revolution demand letter to the city's Common Council and mayor. Bell signed that letter. Among other things, the letter demands the termination of Police Chief Barry Weber, saying he's "not fit for the job," and demands a "permanent hold" on any "increase in the budget to the Wauwatosa Police Department."
In that email, Anderson wrote: "Attached is a letter that was just delivered in person to the City Clerk. This was also just sent out to local media. Please refer all questions or responses to this email address and they will be passed on to the appropriate person." He signed it, "Brian Anderson, Wauwatosa Resident, on behalf of the people of The People's Revolution."