John Schmutzer, 24 of Wauwatosa, Wisconsin, has been identified as the man stabbed to death at Devils Lake State Park on Oct 14. Police are still searching for the suspect, according to the Sauk County Sheriff's Office.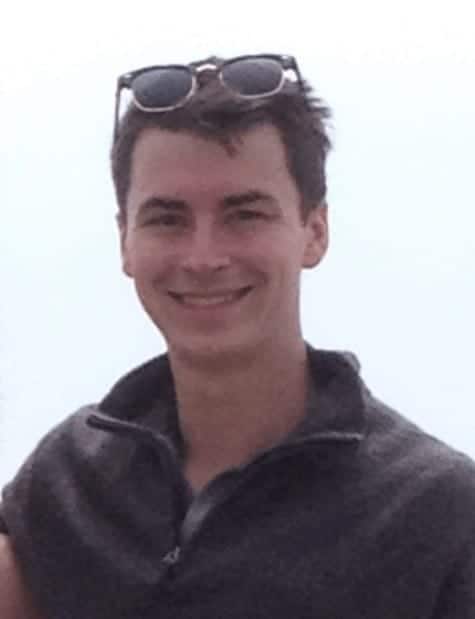 An autopsy conducted Oct. 15 at the University of Wisconsin Hospital in Madison ruled Schmutzer's stabbing death a homicide. The motive is not clear.
The Sauk County Sheriff's Office reported that, at 11:38 a.m. on Oct. 14, their communication center was advised of a disturbance, a possible attempted homicide, on a trail on the south side of the Devils Lake State Park, known as Grottos Trail.
Authorities report they found Schmutzer deceased on the trail "obviously from homicidal violence."
The Sauk County Sheriff's Office and the Wisconsin Department of Natural Resources began a joint investigation into the incident.
The Wisconsin State Crime Lab mobile crime scene unit was called in to process the scene for evidence.
The suspect is described as male, between 5′ 10″ and 6′ tall, wearing dark colored head and dark colored face coverings. He left the scene walking west on the Grottos Trail toward the south shore parking lot.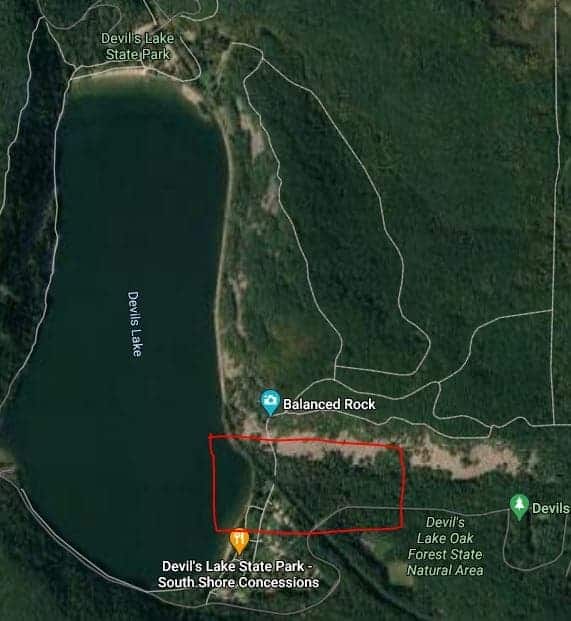 John Schmutzer had visited these locations days prior to his death, according to Investigators:
The Hilldale shopping center in Madison, WI
Wildcat Mountain State Park in Vernon County, WI
The LaValle, WI area in Northwest Sauk County
According to Schmutzer's Linkedin page, he earned a Bachelor of Business Administration from the University of Wisconsin-Madison in 2018 and was employed as a financial analyst in commercial banking for BMO Harris Bank, Milwaukee.
According to TMJ4 News, The Managing Director at BMO Harris Bank, Dave Anderson said,
John Schmutzer was a highly respected and very popular member of our team at BMO, and we are deeply saddened by the news of his passing. Our thoughts and prayers are with his family during this difficult time.
Investigators did interview multiple witnesses but are asking for more help. People were in the area taking photos of the changing landscape colors, and may have inadvertently captured a photo of the suspect. They ask that anyone who was on the south side of Devils Lake State Park near the south shore parking area, grottos trail or railroad tracks between roughly 11 a.m. and 12:15 p.m. on Oct. 14, and either witnessed this incident or observed something suspicious, to call Sauk County Crime Stoppers at 1888-TIP-SAUK (847-7285).
Devils Lake State Park is near Baraboo, WI and is situated along the Ice Age National Scenic Trail. The Park offers magnificent views from 500-foot quartzite bluffs overlooking a 360-acre lake. There is nearly 30 miles of hiking trails, lakeshore picnic areas, swimming beaches, lake recreation, fishing, hunting, camping, rock climbing and year-round naturalist programs.