Update: Brett Blomme Criminal Complaint: Blomme shared rape videos of toddlers
In his ascent to a Milwaukee County judge's position, Brett Blomme enjoyed the support of prominent Milwaukee-area Democratic politicians. And perhaps no politician pushed his rise as fervently as Milwaukee Mayor Tom Barrett.
Blomme, a Children's Court judge who was elected to office in April 2020, is now under arrest and accused of child pornography possession. The state Department of Justice wrote in a news release that he was arrested "following an investigation into multiple uploads of child pornography through a Kik messaging application account in October and November 2020."
According to the criminal complaint, Blomme is accused of using the name "dommasterbb," to download and share 27 videos and images containing child pornography. Two videos were downloaded at a Milwaukee County government building. The complaint says Blomme shared and downloaded rape videos showing adult men having sex with Asian and Caucasian toddlers and other male children.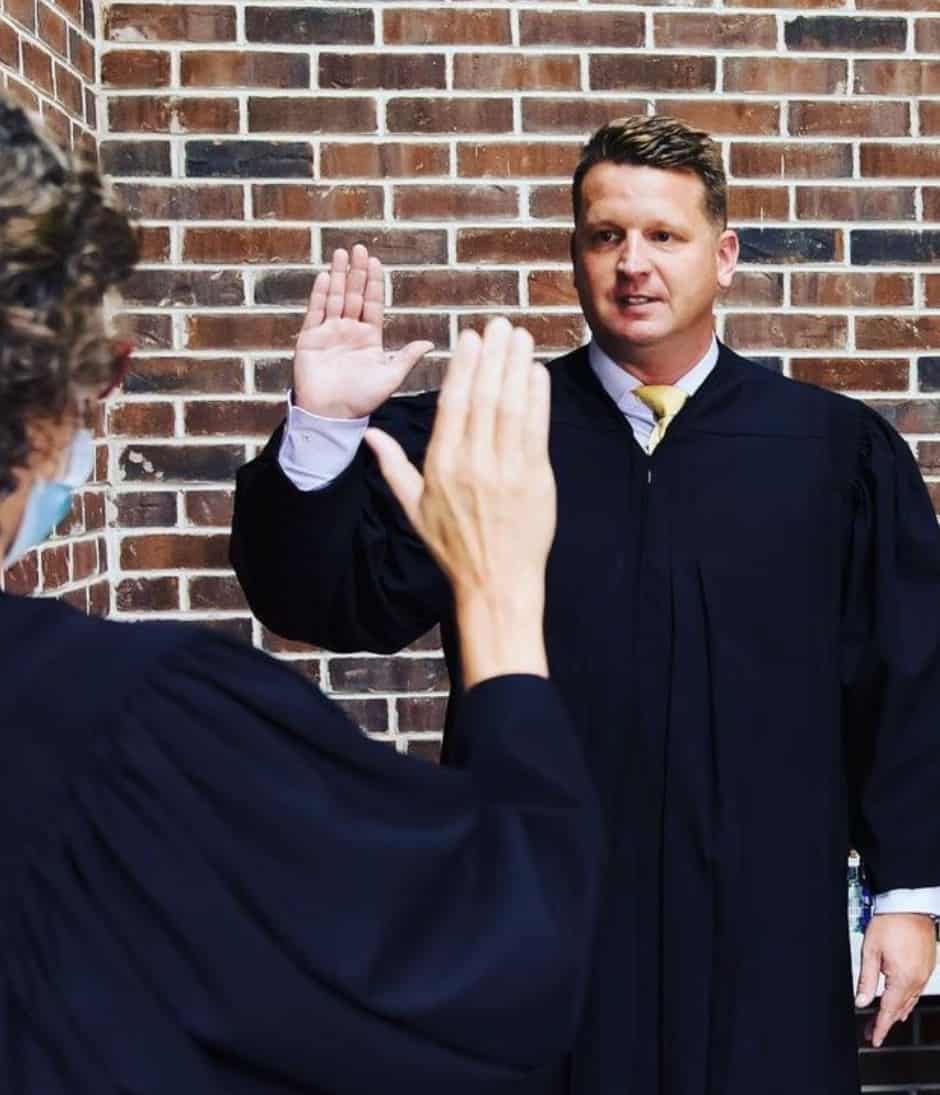 Blomme was endorsed and photographed with U.S. Rep. Gwen Moore. But it was Barrett who proposed Blomme for an appointment to Milwaukee County Circuit Court in 2019, vouching for Blomme as a "strong advocate for Milwaukee" and a "person of impeccable integrity." You can read Barrett's letter touting Blomme in full later in this article.
Barrett is now expressing "surprise" at the accusations against Blomme. "The allegations are alarming. Before he was elected to the bench, the judge served as chair of the Board of Zoning Appeals, an appointed board in City Government. The reports of the arrest came as a complete surprise," he said in a statement.
Blomme's bio says, "Prior to joining the Public Defender's Office, Brett worked as a Legislative Aide for State Representative Jon Richards in the State Capitol, serving constituents from the City of Milwaukee. He got his start in politics working for leaders like Congresswoman Gwen Moore and Milwaukee Mayor Tom Barrett."
Barrett also appointed Blomme as chairman of the City of Milwaukee Board of Zoning Appeals. Blomme didn't get the judicial appointment from Gov. Tony Evers, but he did win election as judge in 2020, defeating a Scott Walker appointee. Others who endorsed Blomme in his race for judge included AFSCME, Milwaukee Alds. JoCasta Zamarripa and Cavalier Johnson, the Shepherd Express, Voces de la Frontera, Planned Parenthood, and Moore. In her endorsement of Blomme, Moore said, "I support Brett because, like me, he is committed to making Milwaukee a better place for all of us. He is a former public defender who has dedicated his career to fighting for justice and equity. Brett is the change we need to help fix our broken criminal justice system."
He was financially supported by the state Democratic Party, unions and Planned Parenthood, among others, when he ran for judge, state records show.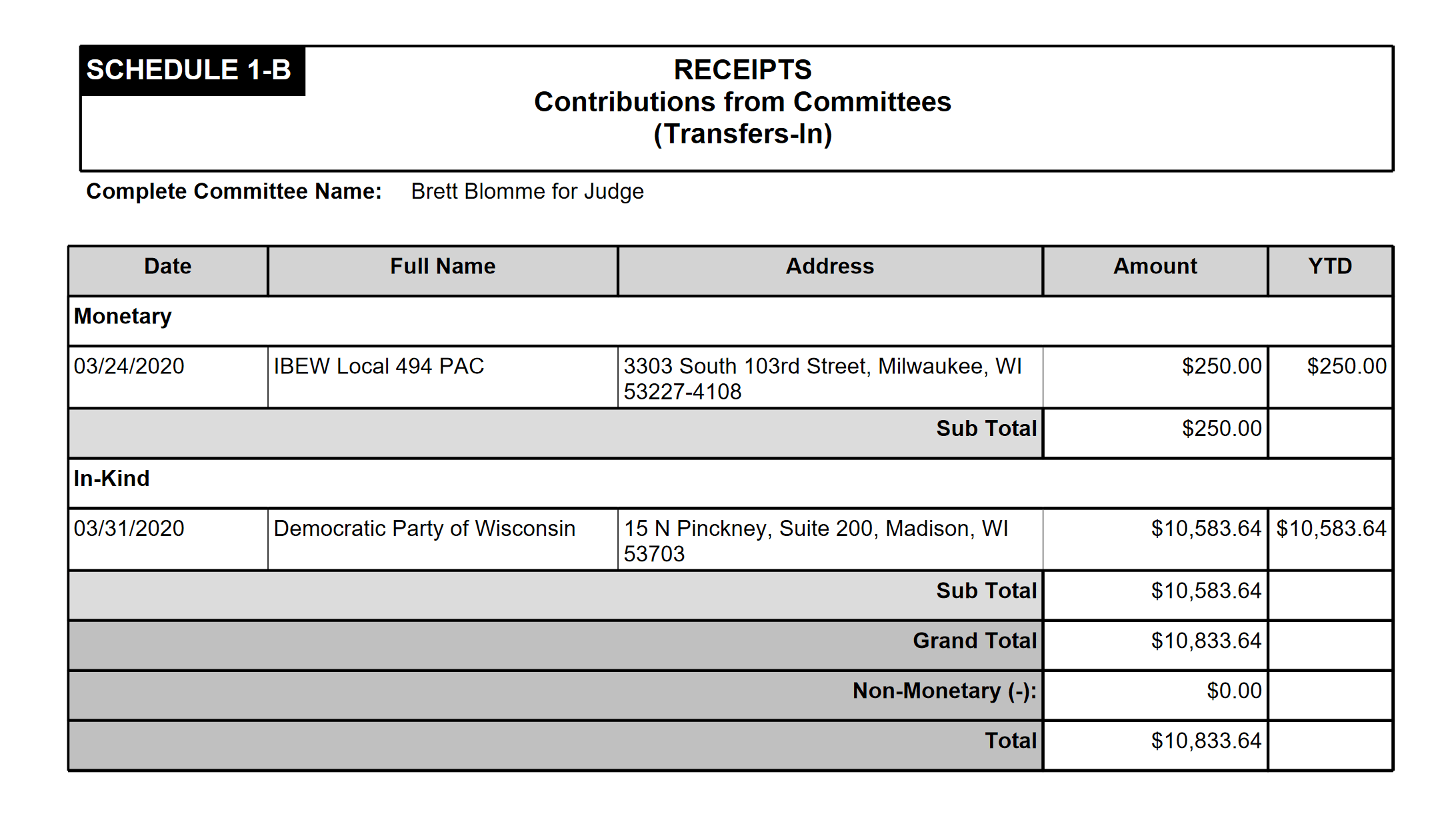 In 2019, he was photographed with Democratic Lt. Gov. Mandela Barnes. "Awesome to attend the political open mic night at Third Space Brewing, with Lieutenant Governor Mandela Barnes, and so many others in attendance. Great discussion and conversation about our democratic values!" Blomme wrote on Instagram. He called City Attorney Tearman Spencer "a great friend" and was photographed in a group outing with DA John Chisholm.
Here's Barrett's letter in full:
August 26, 2019
Judicial Selection Advisory Committee
State of Wisconsin
Dear Judicial Selection Advisory Committee Members:
I write to enthusiastically recommend Brett Blomme for appointment to the Milwaukee County Circuit Court. I have known Brett since he was a student at Marquette University nearly 20 years ago. I have had the opportunity to watch Brett grow into a leader and a strong advocate for Milwaukee, a person of impeccable integrity and someone who has worked to make Milwaukee a more diverse and equitable place for all.
Mr. Blomme came to Milwaukee to attend Marquette University where he became active in grassroots organizing in the LGBTQ+ community. He has dedicated his career as a community leader and attorney serving underprivileged and often overlooked populations; as demonstrated by his time in the Wisconsin State Public Defender's office, as an advocate and fund development director for Milwaukee's HIV/AIDS community and currently as the President & CEO of Cream City Foundation
I see the need for diverse voices to lead in all area of our government. This is why I appointed Brett to serve as the Chairperson of the City of Milwaukee Board of Zoning Appeals (BOZA). As BOZA chairperson, Brett oversees all cases for use and dimensional variances requests that come before the City of Milwaukee. Additionally, he leads a team of 3 city employees. Brett conducts his duties with transparency and fairness. He treats all applicants and citizens who appear at BOZA hearings with respect and care. I have seen first-hand his commitment to ensuring that every citizen's voice be
heard in the process.
I believe Brett has the qualifications, integrity and values needed to be a successful member of our community's judiciary. Thank you for your consideration and please feel free to contact me directly if you would like to speak about this recommendation further.