Jason Shuping
Police Officer Jason Shuping was shot and killed while responding to an attempted carjacking at a fast-food restaurant at 7761 Gateway Lane NW.
A North Carolina Alcohol Law Enforcement agent had encountered an abandoned vehicle at the scene of a single-car crash on the I-85 exit ramp to Bruton Smith Boulevard. As the agent and a Concord police officer were at the scene of the crash a woman approached and told them a man had just attempted to carjack her at a nearby Sonic restaurant. The ALE agent, along with Officer Shuping and another officer responded to the restaurant where they encountered the suspect.
As they approached the man outside of the building, he produced a gun and opened fire, fatally wounding Officer Shuping and wounding the other Concord officer, Kaleb Robinson, who sustained non-life-threatening injuries . Two additional responding officers engaged the suspect as he attempted to steal another car and the man was killed in a second exchanged of gunfire.
Officer Shuping had served with the Concord Police Department for 18 months.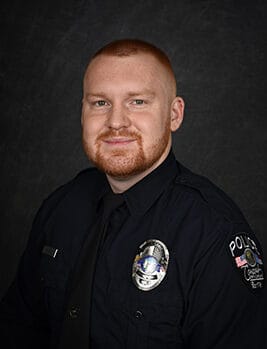 Officer Shuping graduated from East Rowan in 2014 and attended the University of North Carolina at Pembroke. He and wife Haylee Gardner Shuping live in the Faith area. He's the son of Lynn and Dane Shuping, has one brother, Paul, and a sister named Laura.