There is no recording or transcript of the controversial hearing in which Waukesha parade suspect Darrell Brooks was released on $1,000 bail, Wisconsin Right Now has learned. Milwaukee County blames "technical issues" or "human error."
Milwaukee County's court system is unable to produce a recording or transcript of the controversial Darrell Brooks bail hearing that resulted in the Waukesha parade suspect going free just 10 days before the attack, Wisconsin Right Now has exclusively learned. The recording doesn't exist due to either technical issues or human error, the district court administrator tells WRN.
Indeed, other than a short paragraph on the Wisconsin online court website, the county can produce no transcript or other record of what was said at the hearing at all.
That's even though the hearing has earned the Milwaukee County District Attorney, John Chisholm, and a court commissioner, Cedric Cornwall, a raft of negative national headlines. Brooks' $1,000 bail in the pending felony case has sparked renewed criticism of the "bail reform" movement nationwide (read our story rounding up court system failures in the Brooks' case here).
We requested a transcript or recording of the hearing because we believed the public deserves to know what rationale officials gave for Brooks' low bail.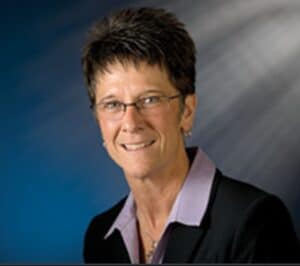 Milwaukee County chief judge, Mary Triggiano, told WRN exclusively that there are "no recordings" for intake court that afternoon, where Brooks' bail was set at $1,000 on Nov. 5, she believed because of "technical issues." However, she referred WRN to Holly Szablewski, district court administrator, for additional details. We would note that Triggiano is always very forthcoming and transparent with us; she responds quickly and tries to provide the available details in an expedient fashion.
Szablewsk told Wisconsin Right Now: "No recording is available from which to prepare a transcript. This may have been the result of human error or a technical malfunction."
She added: "We became aware of a digital audio recording problem in a court commissioner hearing room when we received a request for a transcript of Mr. Brooks' initial appearance. Upon review, we found that there are no recordings available for the afternoon of 11/5/2021, all-day 11/7/2021, and all-day 11/8/2021."
The paragraph below is the only record that exists of the controversial hearing, despite its national impact, Szablewski and Triggiano acknowledged. Note that the records reflect a "digital recording," but it doesn't exist even though the digital recordings are usually preserved. The live-streamed videos in intake court – called Dacast – are a different matter; they are never preserved, and this one was not, either. If you click on the Dacast link in the below court record paragraph, you get no video.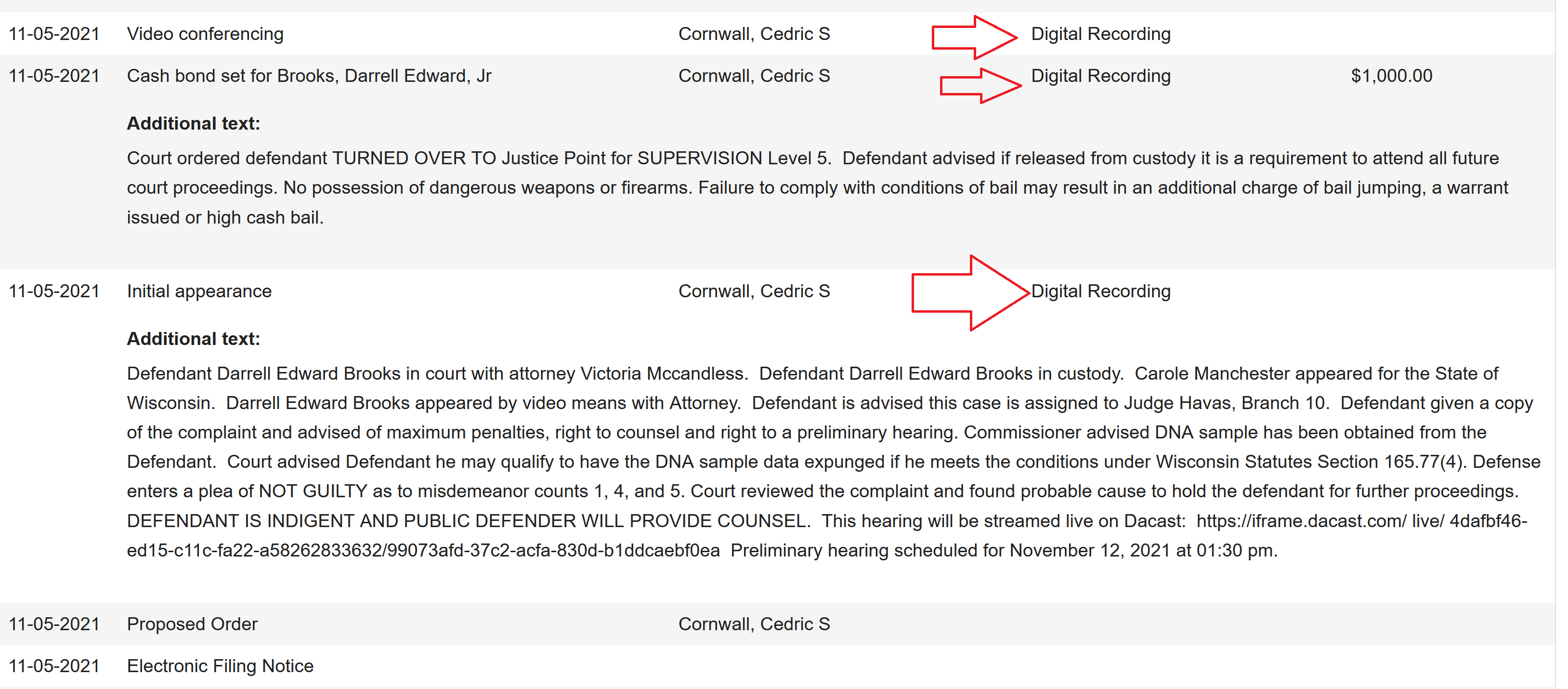 We wanted to see exactly what was said by the commissioner, an assistant DA (Carole Manchester), and the defense attorney, in the hearing in which Brooks was controversially granted the low bail even though he was accused of a felony for allegedly running over a woman in a gas station parking lot. Furthermore, he was out on $500 bail for another pending felony shots fired case. On Nov. 21, he's accused of running over dozens of people at the Waukesha Christmas parade, killing six of them and wounding many more, including children and members of the Dancing Grannies troupe.
We requested a recording or transcript from the earlier 2020 bail hearing too, and we were told one will likely be available because the hearing was in front of a judge, with a court reporter, whereas initial appearances before court commissioners are usually recorded only. However, we haven't received the transcript yet.
Milwaukee County intake courts, where bail is generally set, are digitally recorded. The court records online even indicate "digital recording" and "video conferencing" next to the hearing where Court Commissioner Cedric Cornwall set Brooks' bail at $1,000. He posted it on Nov. 11.
After the parade attack, John Chisholm acknowledged his assistant DA, Carole Manchester, recommended bail that was "inappropriately low." Chisholm promised an investigation.
Darrell Brooks Bail Hearing Recording Missing
"Due to technical issues with the digital audio recording unit, there are no recordings for proceedings that occurred in Intake Court the afternoon of November 5th.  We had problems on other days as well.  In addition, we do not record the Dacast video hearings," Triggiano wrote WRN.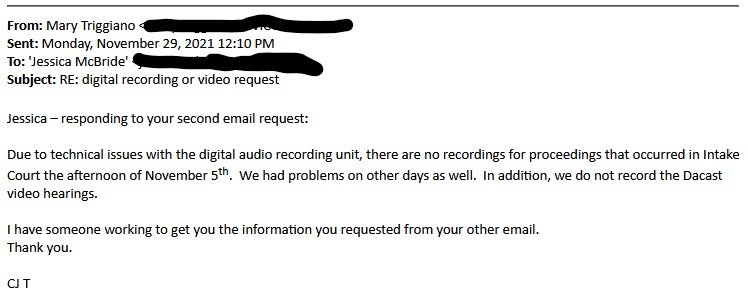 We sent Szablewski a list of follow-up questions:
What are the problems and what caused them?
"No recording is available from which to prepare a transcript. This may have been the result of human error or a technical malfunction," Szablewski said. "Because court commissioner hearings are not required to be on the record (see Wisconsin Supreme Court rule 71.01(2)(a)), the digital audio equipment is not monitored on a real time basis.  As a result, we were not aware of the problem as it was occurring and therefore cannot speculate as to what caused the issue."
Is there any other record of the 2021 bail hearing? Was there a court reporter/written transcript… is there any other backup?
Szablewski responded, "The record of Mr. Brooks' initial appearance can also be found in the clerk's notes entered in the court record for that case. This is also known as the 'minute record' required under Wis. Stat. 59.40(2). Under Wisconsin Supreme Court Rule 71.01(2)(a), a verbatim record is not required in proceedings before a court commissioner that may be reviewed de novo before a judge (i.e., bail and conditions of bail set at an initial appearance). "
Has this happened before? What's the vendor?
Szablewski responded, "Although infrequent, we have had other instances of no recordings with the equipment in this court commissioner hearing room.  This is not a vendor-provided service. The digital audio recording equipment, as well as the courtroom audio system, has been purchased by the county and is operated by court staff."
Here's part of what Chisholm said in his previous statement about the hearing:
"The State made a cash bail request in this case of $1,000, which was set by the court. The defendant posted $1,000 cash bail on November 11, resulting in his release from custody.
The State's bail recommendation, in this case, was inappropriately low in light of the nature of the recent changes and the pending charges against Mr. Brooks."
Read his full statement here.