Milwaukee election officials on Monday recommended Milwaukee School Board candidate Dr. Shandowlyon Hendricks Reaves be placed on the ballot this spring.
The recommendation reversed an earlier decision to reject her nomination papers.
Hendricks Reaves had previously been disqualified by Milwaukee Elections Commission Executive Director, Claire Woodall-Vogg for not having enough nomination signatures.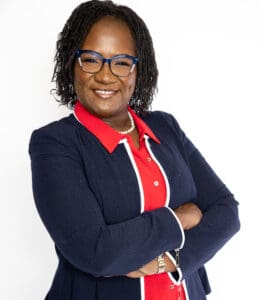 Prior to the reversal decision, Wisconsin Right Now published an article arguing that the Wisconsin Election Commission had given previous guidance that supplement signatures could in fact be used.
The decision means Hendricks Reaves, who is Pro-school choice, will challenge incumbent Marva Herndon for the far north side District 1 seat.
In an interview with Wisconsin Right Now, Hendricks Reaves explained that she had submitted 946 signatures on June 3. Only 400 valid signatures are needed.
She said that Milwaukee Election Commission Executive Director Claire Woodall-Vogg said that 407 of the 946 were valid, but that "they only count the first 800 signatures," even though she turned all of the signatures in at once.
Hendricks Reaves said that state statutes say nothing "about counting up to 800." She said she reached out to Woodall-Vogg and asked her for her policy on what is called "supplemental signatures."
"She said we have no policy; we follow the Wisconsin Election Commission."
According to Hendricks Reaves, she then contacted WEC and asked what the policy was and "they said they count the first 800. But if they don't reach the threshold of valid signatures, they will go and look at the supplemental to see if there are enough valid signatures in those additional ones, but they don't just stop at 800 and refuse to review the other ones."
WRN confirmed that there is no state law specifically on the question of supplemental signatures and no law that says more than 800 can not be submitted.
---
Dr. Hendricks Reaves Press Release