Joshua Ziminski, the man who allegedly fired the first shot behind Kyle Rittenhouse just prior to the fatal shooting in Kenosha last August, has been charged.
Joshua Ziminski, 35, was charged on Oct. 9, 2020, with disorderly conduct by use of a dangerous weapon for firing a gun into the air as Rittenhouse was pursued by Joseph Rosenbaum. Rittenhouse would shoot Rosenbaum seconds later. Ziminski is sometimes known as Alex Blaine.
The charges gave Rittenhouse's defense attorneys a chance to argue that their client may have thought he was being fired upon when he opened fire at Rosenbaum, as Ziminski allegedly fired a gun in the air seconds before Rittenhouse opened fire. Video shows Ziminski standing behind Rosenbaum at the time. Rittenhouse claimed on the witness stand in his trial that he thought Ziminski was shooting in his direction. Ziminski came up again when prosecutors argued a fuzzy screenshot from a new drone video shows Rittenhouse aiming his rifle at Ziminski before Ziminski fired and Rosenbaum gave chase; the defense team disputes this.
Neither prosecutor nor defense called Ziminski during the trial so far.
[Update: Ziminski was later charged with felony arson and misdemeanor disorderly conduct while armed and obstructing an officer. At that time, the disorderly conduct with a dangerous weapon charge that was initially filed was dismissed.)
Court records show he has a lengthy criminal history in Wisconsin for carrying a concealed weapon and other offenses. He had an open domestic abuse criminal case at the time of the Rittenhouse shooting. Joshua Ziminski also went by the online pseudonym of Alex Blaine.
According to jail records, Ziminski was initially booked on four charges, however three of those four charges were not issued. Joshua Ziminski was only charged with one count of disorderly conduct with the "use of a dangerous weapon" modifier.
His Wisconsin circuit court page says that Ziminski was released on $1,000 cash bond on Oct. 12. He was ordered not to possess "weapons, especially firearms."
That case, though, was dismissed.
However, in January 2021, he was charged with felony arson, disorderly conduct with use of a dangerous weapon and obstructing an officer.
Here is the jail booking sheet:
| Number | Charge Description | Docket Number | Disposition | Disposition Date | Crime Class | Arresting Agency | Attempt/Commit |
| --- | --- | --- | --- | --- | --- | --- | --- |
| 4 | BAIL JUMPING-MISDEMEANOR | | NO ISSUE | 10/9/2020 | Misdemeanor | | COMMITTED |
| 3 | OBSTRUCTING/RESISTING AN OFFICER | | NO ISSUE | 10/9/2020 | Misdemeanor | | COMMITTED |
| 2 | DISORDERLY CONDUCT | 20CM1219 | BOND POSTED | 10/9/2020 | Misdemeanor | | COMMITTED |
| 1 | 2ND DEGREE RECKLESSLY ENDANGERING SAFETY | | NO ISSUE | 10/9/2020 | Felony | | COMMITTED |
Joshua Ziminski "was holding a black handgun, which he was holding in his left hand, pointing downward. Detective Howard reports that in reviewing multiple other videos, he was able to see the defendant and Kelly Ziminski, in and around multiple other people on the streets, and the defendant was seen holding the handgun down at his side in said videos."
"In another video, the defendant and Kelly are seen walking near a fire in the area of the Ultimate Gas Station lot. In later video, the defendant's right arm is seen on the video, which is taken near 63rd Street and Sheridan Road, in the City and County of Kenosha, State of Wisconsin. Detective Howard reports the defendant's arm pointing the gun upward towards the sky," the document explains. "Detective Howard observed a muzzle flash emit from the handgun, and heard a gunshot at the same time. In another video, the defendant is clearly seen at that same location. The defendant is seen walking in the same area, holding his right arm upwards, and firing off one shot from his handgun. The defendant and his wife are then seen leaving the area. Several other people are in the nearby vicinity when the defendant fires the handgun."
A teenager faces charges in shootings that left 2 people dead in Kenosha, WI. The @nytimes Visual Investigations team reviewed hours of livestreams to track 17-year-old Kyle Rittenhouse's movements during and leading up to the shootings. [THREAD] https://t.co/FRCYlS5wgH

— Christiaan Triebert (@trbrtc) August 27, 2020
Detectives met with Joshua Ziminski and his wife, Kelly Ziminski. Both admitted that Joshua Ziminski fired off a 'warning shot" into the air during the night of Aug. 25, 2020. They further stated the gun had been stolen from Ziminski's residence several days prior.
According to online court records, Ziminski had an open misdemeanor criminal case for alleged domestic abuse battery and disorderly conduct at the time of the Rittenhouse shooting. There was a warrant for his arrest for some time that was cancelled in August. The charges are pending.
In 2016, he was convicted of misdemeanor hit and run property damage. He was cited in 2014 for carrying a concealed weapon. In 2011, he was charged with disorderly conduct and criminal damage to property as a repeater, but the charges were dismissed and read-in. In 2010, he was charged with violating a harassment order as a repeater, a charge also dismissed but read-in. He was convicted on another charge of misdemeanor violating a harassment order, repeater.
He was convicted in 2010 of yet another charge of violating a harassment order and disorderly conduct. In 2007, he was convicted of carrying a concealed weapon and bail jumping. In 2006, he was convicted of disorderly conduct while armed. He was convicted of bail jumping in a separate case. In 2006, he was convicted of yet another carrying a concealed weapon charge. In 2005, he was convicted of marijuana possession. In 2002, he was charged with felony robbery with use of force but it was dismissed and he was only convicted of misdemeanor disorderly conduct.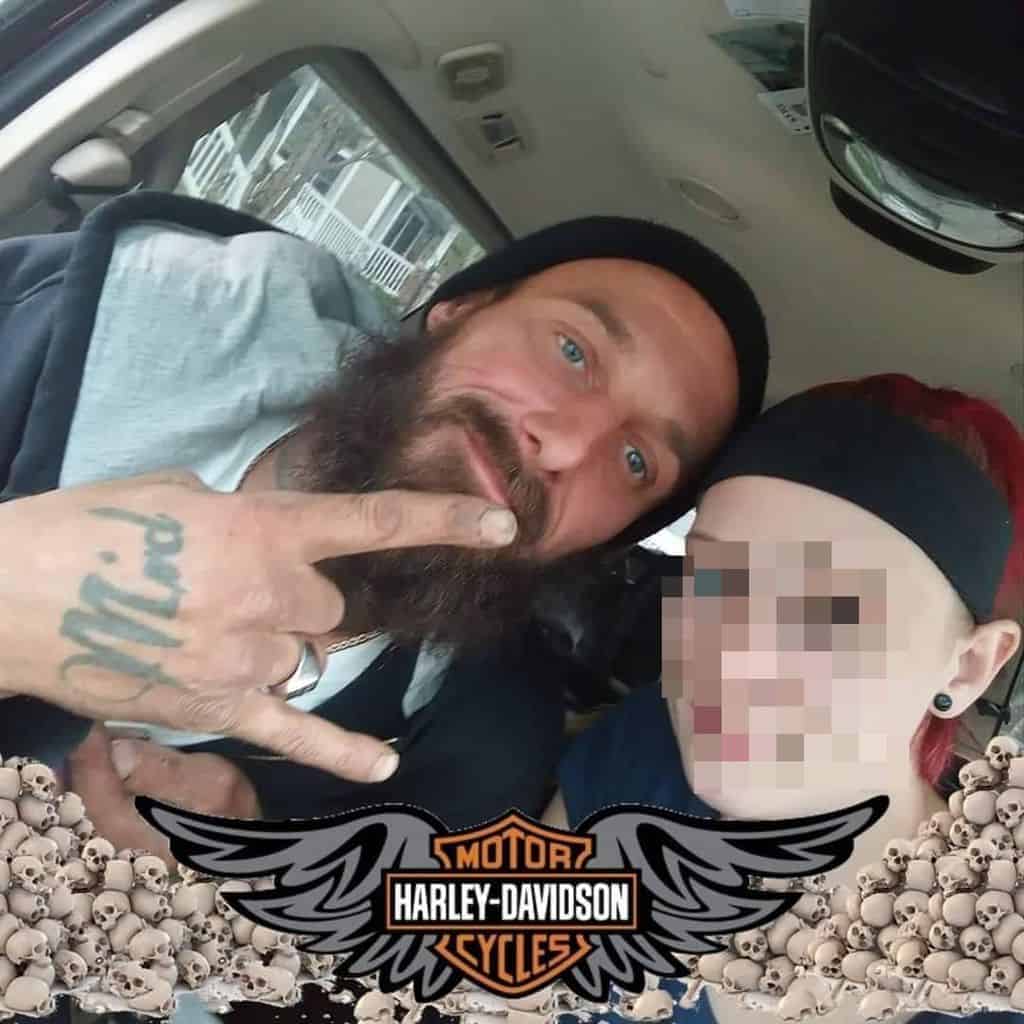 Rittenhouse's attorney referred to the first gunshot in a prior release as Rittenhouse "proceeded towards the second mechanic's shop, he was accosted by multiple rioters who recognized that he had been attempting to protect a business the mob wanted to destroy. This outraged the rioters and created a mob now determined to hurt Kyle. They began chasing him down. Kyle attempted to get away, but he could not do so quickly enough. Upon the sound of a gunshot behind him, Kyle turned and was immediately faced with an attacker lunging towards him and reaching for his rifle. He reacted instantaneously and justifiably with his weapon to protect himself, firing and striking the attacker."
The lawyers stated,  "Kyle did nothing wrong. He exercised his God-given, Constitutional, common law and statutory law right to self-defense."