Some criminal cases have been dismissed because of the delays.
Milwaukee County criminal courts are operating with a two-year backlog, and the felony case backlog was 1,615 cases in the latest estimate from late August, the Chief Judge confirmed to Wisconsin Right Now.
We received a tip about the backlogs, which the Chief Judge, Mary Triggiano, revealed in a recent meeting before a County Board committee. We also obtained audio of her comments; we then called her to obtain additional context, and she spoke to us at length, explaining the situation, which hasn't been reported in the media before.
Milwaukee County's misdemeanor courts have a 2,800 case backlog, she said. The criminal traffic division has a 1,400 case backlog, and small claims has a 2,800 hearing or case backlog, which partly consists of eviction cases that were tolled because of the moratorium.
The chief judge acknowledged that some criminal cases have been dismissed because of the delays, noting that sometimes witnesses and victims vanish when cases languish.
Triggiano confirmed that the backlogs are unusual for Milwaukee County Circuit Court. According to Triggiano, backlogs in the court system were smaller and manageable before the pandemic. In addition, a shortage of correctional officers, court clerks, and even defense attorneys, is compounding the backlogs, she told the County Board Committee. Staffing shortages are causing the court system to reexamine its processes. "We are down deputy court clerks," she said, adding that Clerk of Circuit Courts John Barrett was working on a retention package and budget request. (We previously wrote about the severe staffing issues at the jail here.)
Triggiano revealed the state of the backlogs at the Judiciary, Safety and General Services Committee on Sept. 9, 2021, along with John Barrett, Milwaukee Mayor Tom Barrett's brother. She provided an informational report on the impact of COVID-19 on the courts but wasn't asked many questions by the committee members. The courts are seeking funding for a new court commissioner.
Triggiano said the House of Correction and jail are both facing ongoing staffing problems. "We know that the jail is struggling with their officers that work there in terms of the numbers, which also impacts the courts," she said. Public defenders and defense attorneys are "down," she said. "We're having a crisis in our court reporters. We have a limited number of court reporters to take our record," she said, adding that the medical examiner is also short-staffed and "overwhelmed." Barrett said "we're getting down to a 1-1 ratio" of court clerks to judges, so if someone calls in sick, it will cause problems. Court clerks who've left have cited pay. Triggiano said all of this contributes to the backlogs.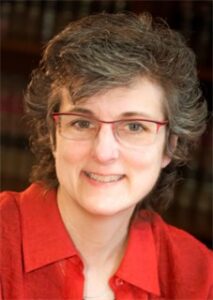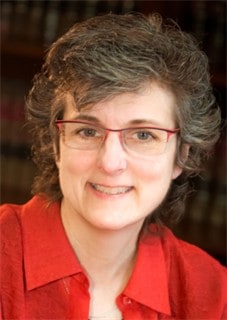 "We've taken this pandemic very, very seriously, as well as we should, including the variants…we're being very careful," Triggiano told the Board committee. She likened the court system's "recovery efforts" to a "dimmer switch," where the system goes back to normal gradually, not all at once.
There's a backlog of jury trials too. Triggiano said in the interview with Wisconsin Right Now that there are 350 cases awaiting jury trial where the person is in custody with a speedy trial request. Some of those cases will be resolved short of trial, and some still have other court activities going on, like discovery requests, she said. The courts were able to toll the speedy trial mandates and are still able to waive them for cause due to the pandemic, she said.
Some cases, such as felony sexual assault cases, can't be done on Zoom, Triggiano said, causing the backlogs to grow during the pandemic. Divisions where more or all cases can be done on Zoom, like family court, don't have serious backlogs, she said. Jury trials can't be done on Zoom, she indicated, calling Zoom a tool with both pluses and minuses. Some defendants and victims prefer in-person hearings, she said.
The backlogs are coming at a time of skyrocketing crime in Milwaukee (up 35%), a DA's office that isn't prosecuting about 60% of serious cases, and a Sheriff's Department engulfed in a major staffing crisis. Triggiano said the Sheriff's Department is down 50% in the number of correctional officers, contributing to further delay in the courthouse when inmates need to be brought over.
The delays come at a cost when repeat criminals are released back on the streets, with justice delayed for months or even years. A recent example of the delays: David Marshall, the Franklin kidnapping suspect who caused a stir in a local Walmart and was shot and killed by police after a dangerous pursuit.
Marshall, 31, of Milwaukee, who was shot and killed by law enforcement after a chaotic and dangerous crime spree, had two open felony cases with six serious charges between them pending in Milwaukee County court, but he was released after posting $500 bail just days before the Franklin crime spree – despite racking up a series of pretrial services violations, we've previously reported. The court records in his case reveal an inefficient court system that failed to hold him accountable as the wheels of justice ground extremely slowly; one of his pending cases entered the court system in July 2020, but he didn't even have his initial court appearance until January 2021.
Triggiano told the County Board committee that she was considering bringing in national experts to help the courts get a handle on the backlogs. "We will continue to meet with them to develop a better process to deal with those cases…with the backlog," Triggiano said at the Board meeting.
The formula used to determine the backlog is complex, but it looks at things like disposition time, filings, and considers whether there's a balance between cases coming in and going out, Triggiano said. "They are trying to process and resolve old cases while they are getting new cases," the chief judge said.
She said that COVID-19 is to blame for the backlogs because, until Sept. 7, 2021, the courthouse was still operating in person in a very limited capacity, with only a few courtrooms open for jury trials and the like.  There were 1-2 courtrooms for in-person cases.
"We needed to keep people safe and protect lives," she said. They were set to open but then the Delta variant hit, so there are still some limits, she said. The judges are now back, but only certain courtrooms are "big enough to keep people safe," so there are still limits today, she said, causing backlogs to worsen.
In some cases, they don't have enough jurors called in.
The two-year figure is "projected resolution time," she said. The current backlog is largely caused by 2020 cases still in the pipeline and delayed due to COVID, according to Triggiano.
The two-year estimate means that some cases may take that long to resolve, although other factors can be in play, she said.