"While at the residence numerous people from the neighborhood stopped to thank the officers and expressed gratitude for shutting down the suspected drug house."
Numerous people from a Milwaukee neighborhood stopped to express gratitude to Milwaukee police after district four officers shut down an alleged drug house, Milwaukee police said.
WRN has learned that on Monday, March 1, 2021, District Four officers "conducted a search warrant on a home in the Old North Milwaukee neighborhood connected to an ongoing drug dealing and illegal gun investigation," police wrote in a statement.
Milwaukee Police Shut Down Drug House
Here's a photo showing what police confiscated from the alleged drug house.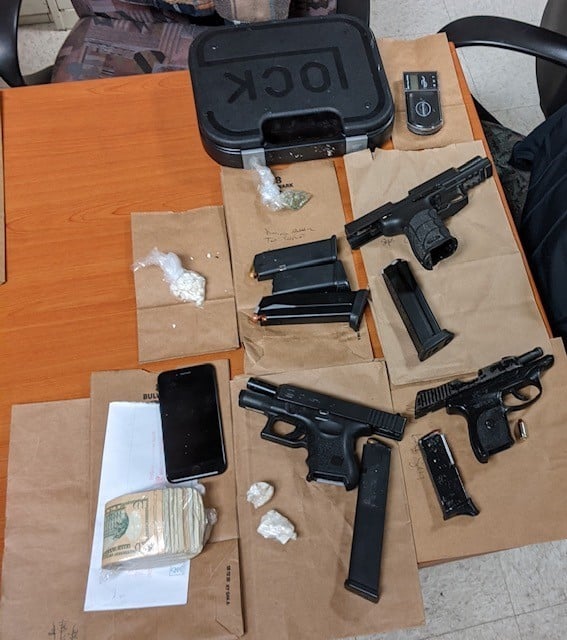 "Along with a number of people who were taken into custody, recovered were three illegal firearms and over 20 grams of cocaine. While at the residence numerous people from the neighborhood stopped to thank the officers and expressed gratitude for shutting down the suspected drug house."
Police added, "Report illegal drug activity in your neighborhood by calling District Four at (414)935-7242 or (414)935-7248."