There was a manhunt for a bank robbery suspect in Oconomowoc.
Authorities issued a shelter in place alert for part of Oconomowoc on June 29, 2021, and a large police response in the area of I-94 and Pabst Farms. I-94 was closed at Highway 67 so officers could search for an armed robbery suspect.
According to scanner traffic, law enforcement was using drones to look for the suspect. The suspect was described on the scanner as being under 6 foot tall, heavyset, wearing a black hoodie, black pants, and skinnier fitting pants. He had on a black face mask, sunglasses and a bandanna at some point. His race was given as white.
Waukesha State Bank's Oconomowoc branch was robbed at 1227 Corporate Center Drive.
"Watching the video here, he has a light blue blag that he put the money in. He is wearing all black, but it definitely is a white male," an officer said at one point.
Police would only officially say it was an "active investigation."
Some Oconomowoc residents did receive a public safety alert. It reads,
"Waukesha County Sheriff and other law enforcement agencies are requesting those in the area of I-94 and Golden Lake Road (Oconomowoc) shelter in place for an ongoing police incident. Proceed to interior room or basement, lock all exterior doors. When appropriate, an all clear message will be sent."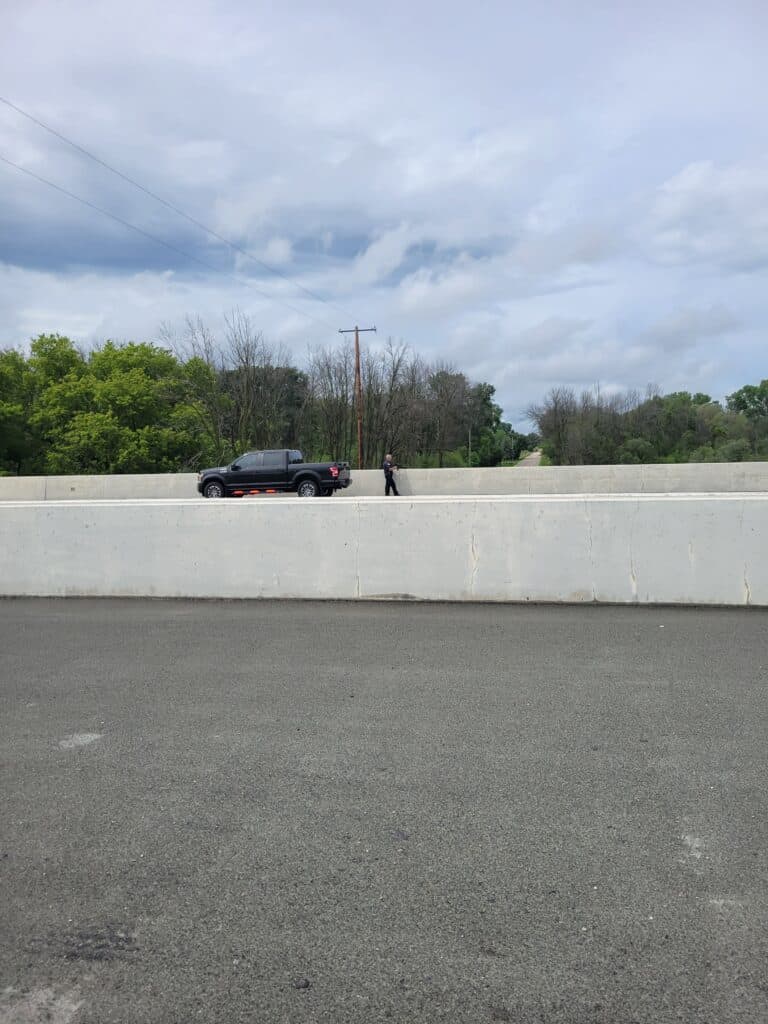 The Wisconsin DOT wrote on Twitter, "Heads up: traffic on I-94 westbound is being detoured off at WIS 67 in Oconomowoc because of an incident."
LIVE: News Chopper 12 above manhunt for armed robbery suspect in Oconomowoc https://t.co/tHv6IZgCyv

— WISN 12 NEWS (@WISN12News) June 29, 2021
Police from multiple agencies were in the area by the freeway. Some squads were parked on a road by a field. "It was crazy. There are so many cops," one witness told us.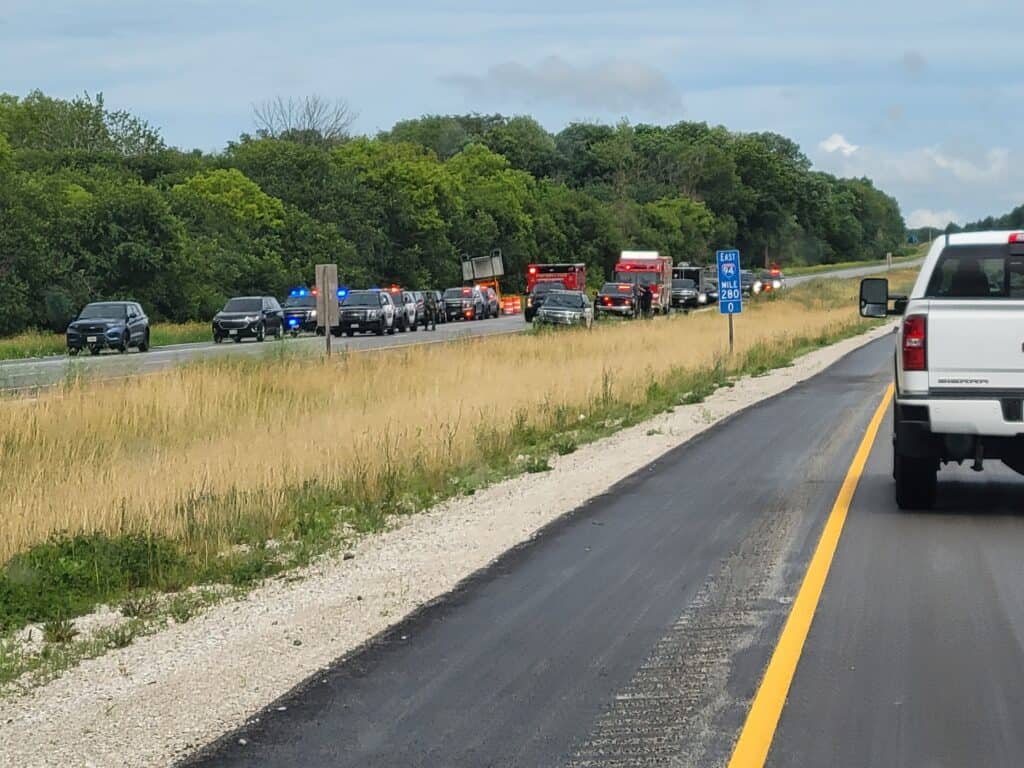 The on-ramp heading west on I-94 was blocked by police.