There are some things in life that, even in a polarized country, we should all be able to agree on, right? One of those obvious truths is that sex trafficking of children is bad.
The new "Sound of Freedom" movie powerfully showcases the efforts of a real former Homeland Security agent to stop it. The message of the movie is clear. These are all God's children. We must try to save them. They aren't for sale. Sex trafficking of kids is evil. Who could disagree? The people we know left the theater outraged by the treatment of children.
Not the elite liberal media. They left the theater dripping with condescension and outraged at the film. And that says a lot more about them than it.
Elite news outlets – from Rolling Stone to the Guardian to the Washington Post – have launched a round of bizarre attacks against the movie, attempting to unfairly tie it to the weird world of repulsive Qanon conspiracies and, in so doing, betraying their own biases (let's face it, this movie represents everything they hate, from religious faith to exposing trafficking across the border).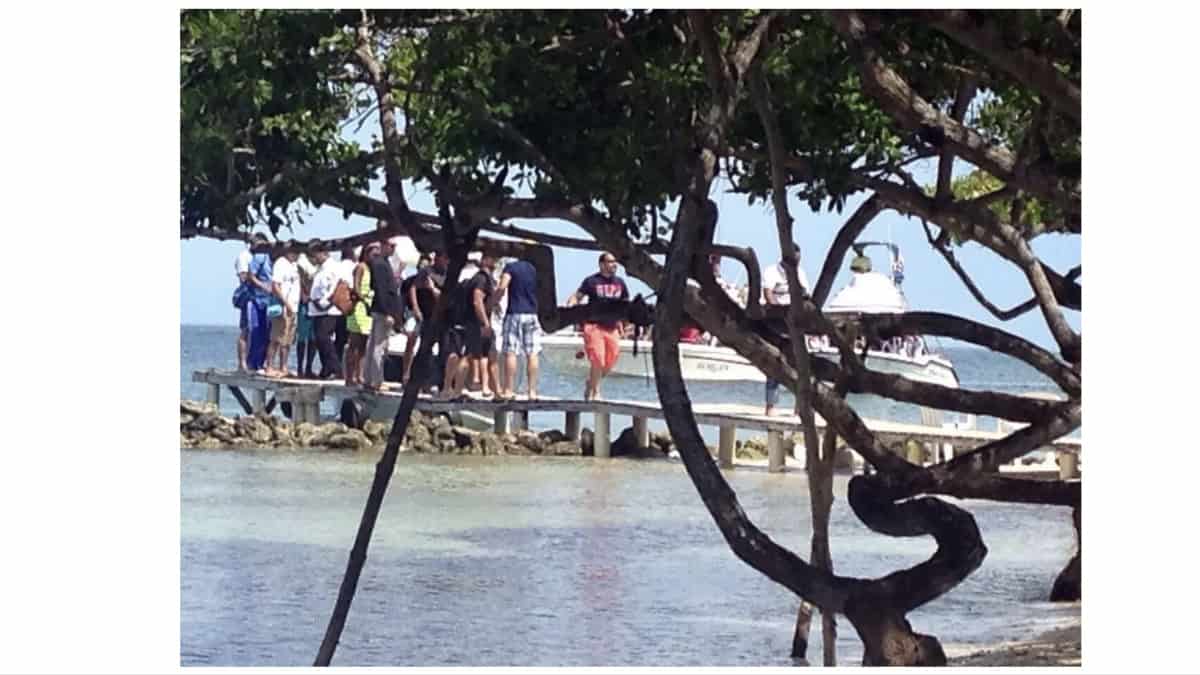 But there's nothing in the movie about QAnon at all, no secret, elite cabal of political and Hollywood elites engaged in child trafficking appear in this film. There's no Pizza Gate.
It's worth repeating. There is nothing in the film about QAnon at all; rather, it is based on real events and people. It highlights a real problem we should all care about.
Rather, the moving film sticks close to true events. For example, Tim Ballard (played by Jim Caviezel) was a Homeland Security agent in real life who really started a non-profit organization to save children from sex trafficking. The island sting in the movie involving a beauty queen? Also based on real events. They were covered by the media at the time, and no one brought up QAnon then.
The U.S. government touted the sting in a news release back in 2014. The news release even includes photos of the scene and thanks Ballard's organization for assisting in the operation, which resulted in the rescue of 55 juvenile sex trafficking victims in Colombia.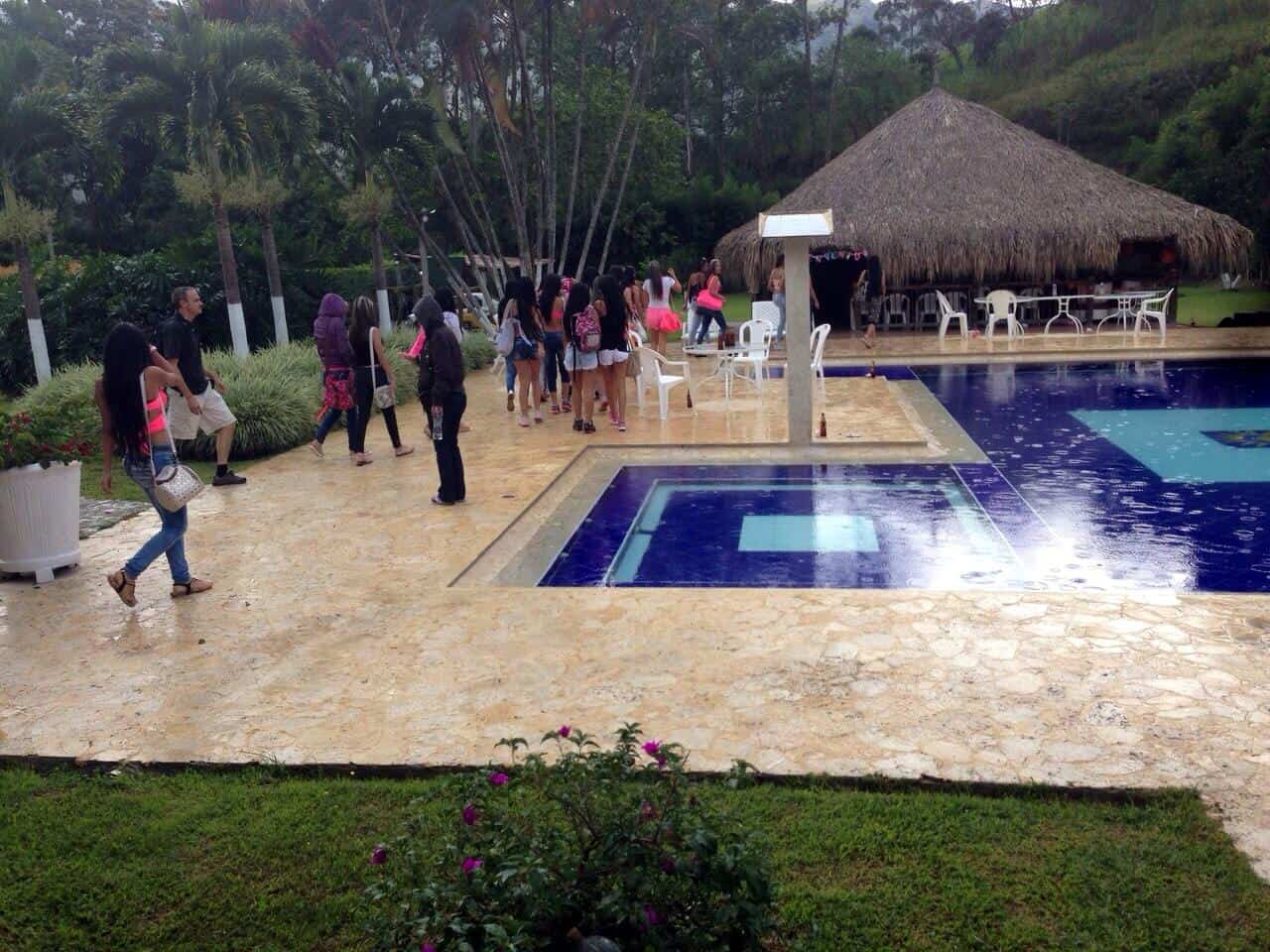 "BOGOTA, Colombia — An international undercover law enforcement operation culminated Saturday with the arrests of 12 individuals involved in sex trafficking and the rescue of 55 sex trafficking victims, all minors," the news release from ICE states.
"U.S. Immigration and Customs Enforcement's (ICE) Homeland Security Investigations (HSI) Attaché Office in Colombia and the Colombian Attorney General's Technical Investigative Corps Transnational Criminal Investigative Unit (CTI TCIU) conducted the operation that was carried out simultaneously in Cartagena, Medellin and Armenia, all Colombian cities." The release notes, "During the takedown, one 11-year-old girl broke down in tears thanking the officials who rescued her. She was allegedly sold for $1,000 in U.S. currency since she was a virgin."
It's true that some of the "Sound of Freedom" movie is fictionalized; for example, the real Ballard never killed a man or sneaked into a jungle posing as a doctor, according to his website. But IT'S A MOVIE. Enough of it is based on real life and a real problem to make the elite media attacks simply bizarre, absent any actual QAnon references in the film (and there are none.)
The ICE news release mentions the arrest of a former Miss Cartagena contestant who is the loose inspiration for the sex trafficker in the movie named Giselle. The characters of Vampiro and Fuego also really existed, according to Ballard's website.
As Fox News noted, the film "never engages in such conspiracy theories while exposing the underbelly of the real underground sex slave trade."
In fact, the real Tim Ballard's group, Operation Underground Railroad, specifically denounces conspiracy theories (like QAnon). "This is not welcomed, nor should it be supported," the group's website says.
"To be clear, Operation Underground Railroad (O.U.R.) does not condone conspiracy theories and is not affiliated with any conspiracy theory group in any way, shape, or form. From O.U.R.'s inception, we have been fighting for the innocent by partnering with law enforcement and other NGOs who share our same mission to eradicate child sex trafficking," the site says.
Yet this is the bizarre reaction from elite media outlets:
The rag Jezebel wrote, "'Sound of Freedom' Is an Anti-Child Trafficking Fantasy Fit for QAnon."
The Guardian headlined its story, "Sound of Freedom: the QAnon-adjacent thriller seducing America."
Rolling Stone sneered, "The QAnon-tinged thriller about child-trafficking is designed to appeal to the conscience of a conspiracy-addled boomer."
It's worth interjecting here: Really, Rolling Stone? Sex trafficking of children doesn't appeal to YOUR conscience?
Washington Post: "'Sound of Freedom' is a box office hit whose star embraces QAnon"
According to the Post, the movie has been accused of "catering to QAnon conspiracy theorists" (yes… by the Post.) However, if you read deeper into the story, the Post admits, "Sound of Freedom" doesn't depict anything close to QAnon conspiracy fantasies."
Exactly. It doesn't. It's loosely based on real events, even those touted by the government at the time. So why the QAnon framing?
We think the real Ballard represents things the elite "journalists" despise. He's religious (Mormon). He's open about being religious. The movie mentions God. He's happily married with lots of kids. He works with law enforcement. President Trump appointed him to a commission on sex trafficking. He has spoken out against transgender ideology. In short, he's conservative. And the movie stars a guy who played Jesus Christ. It was released by a religious-affiliated organization, Angel Studios, that has distributed Christian films and was started by members of the LDS church. Furthermore, some prominent conservatives like it!
The movie also highlights a problem the liberal elites would like to shove under the rug because human trafficking eventually gets you to the failures at the American border, a problem they are currently trying to pretend doesn't exist now that Biden is the president, not Trump.
This isn't to say that Ballard should be immune from criticism. Liberal media exposes have tried to argue his group exaggerated some of its rescues (fair criticism perhaps). But that's a far cry from QAnon. A DA investigated his group for a series of crimes; however, the prosecutor closed the investigation without bringing a single charge.
Ballard once made a weird claim about a furniture company being involved in trafficking children, and actor Jim Caviezel has appeared at QAnon conferences and made some odd statements separate from the movie. These seem to be the key claims from liberal media outlets trashing the film.
None of which is good, but none of that is in the movie.
As for Ballard and QAnon, the best the Post presents is a quote he gave the New York Times: "Some of these theories have allowed people to open their eyes," he said. "So now it's our job to flood the space with real information so the facts can be shared."
How is that controversial? He's saying conspiracy theorists need to get the real information and true facts about human trafficking, not the false conspiratorial nonsense. That's a far cry from supporting QAnon.
Is sex trafficking/human trafficking actually a problem? Yes, according to the U.S. State Department, which says, "Traffickers profit at the expense of their victims by compelling them to perform labor or to engage in commercial sex in every region of the United States and around the world. With an estimated 27.6 million victims worldwide at any given time, human traffickers prey on people of all ages, backgrounds, and nationalities, exploiting them for their own profit."
The U.S. Department of Justice's website says, "Mexico is both a significant source and destination country for sex trafficking persons, particularly into the United States," while noting it's also a problem across the Canadian border. Human/sex trafficking often occurs within the borders of the U.S., of course. Ballard's website acknowledges the problem is multi-faceted and not fully portrayed by the movie.
In the end, the elite media have just ended up exposing their own biases.
There's also this: It's just a good film. Go see it.