More incompetence out of the Tony Evers administration. Now the embattled governor, already reeling from mismanagement of the state's licensing division and veterans' homes, is congratulating a guy who lost a Waukesha election.
We received an email the other day that reads, "My name is Andrew Cegielski. I ran for Waukesha County supervisor in the spring election this year. I ended up losing the race by a significant margin; it was a liberal District. But I received a letter from Governor Tony Evers office post-marked April 14th that congratulates me for winning the seat." Cegielski lost the April 5, 2022, election.
The letter from Tony Evers declares, "Congratulations on your recent election as a Waukesha County Supervisor!" Actually, former Milwaukee Journal Sentinel reporter Darryl Enriquez won the election with 65% to Cegielski's 34.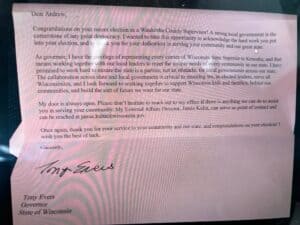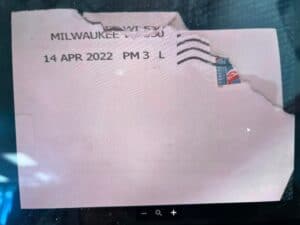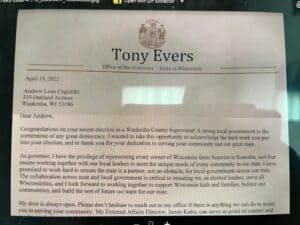 The governor states, "I look forward to working together to support Wisconsin kids and families, bolster our communities and build the sort of future we want for our state. My door is always open…Once again, thank you for your service to your community and our state and congratulations on your election! I wish you the best of luck."
Cegielski questions what kind of elections data Tony Evers is using and how sound it is, which is why he brought the letter up now.