We were told that police had a plan to deal with the Water Street chaos and violence before the shooting last night, but Mayor Tom Barrett was "skittish" about the optics of police pushing back, and command staff delayed it.
This is Tom Barrett's Milwaukee.
We went to the downtown Milwaukee bar district on Friday night (June 18, 2021) to see the chaos and disorder for ourselves. We witnessed absolute mayhem in what used to be a safe, peaceful entertainment district. No more. The media and city leaders remain silent; we have the video to show you what's really happening.
---
A Water Street Shooting Caught on Video
As we stood on Water Street, just down from Juneau, a wild fight broke out in front of us, despite multiple police officers standing right there. A gunshot rang out as a shooting erupted a few feet away from us. Wisconsin Right Now's Jim Piwowarczyk captured the chaos – and the sound of the gunfire – on video. In the video above, you can see the wild fight that broke out. Then a gunshot rang out, right in front of cops.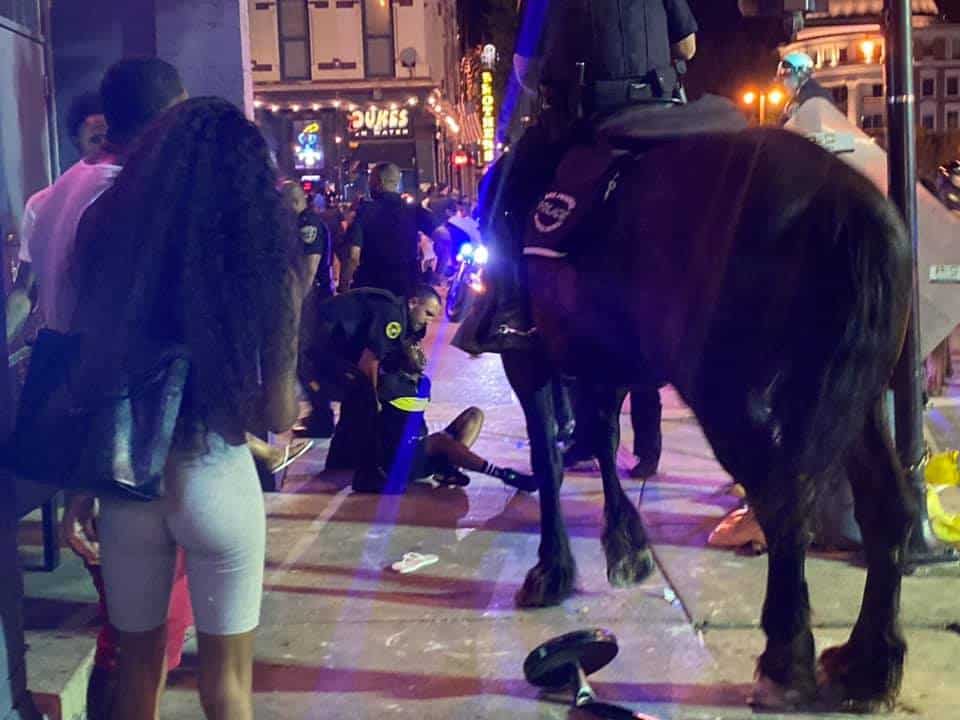 Not a word in the media. We think Water Street is symbolic in the way that the police precinct burning in Minneapolis was; if city leaders can't even protect their downtown, where goes the rest of the city?
A person was wounded during the Water Street shooting; here's the immediate aftermath:
Milwaukee police tell us the shooting was self-inflicted.
Here's another angle from a video taken by Jay Fmb.
That video shows a man running forward with what appears to be a gun before a fight erupts – basically the man and other people seem to be grappling with each other – and then a gunshot rings out. It's unclear how the victim was shot or by whom. Here are screenshots from that video: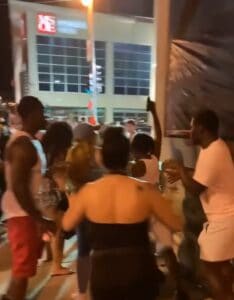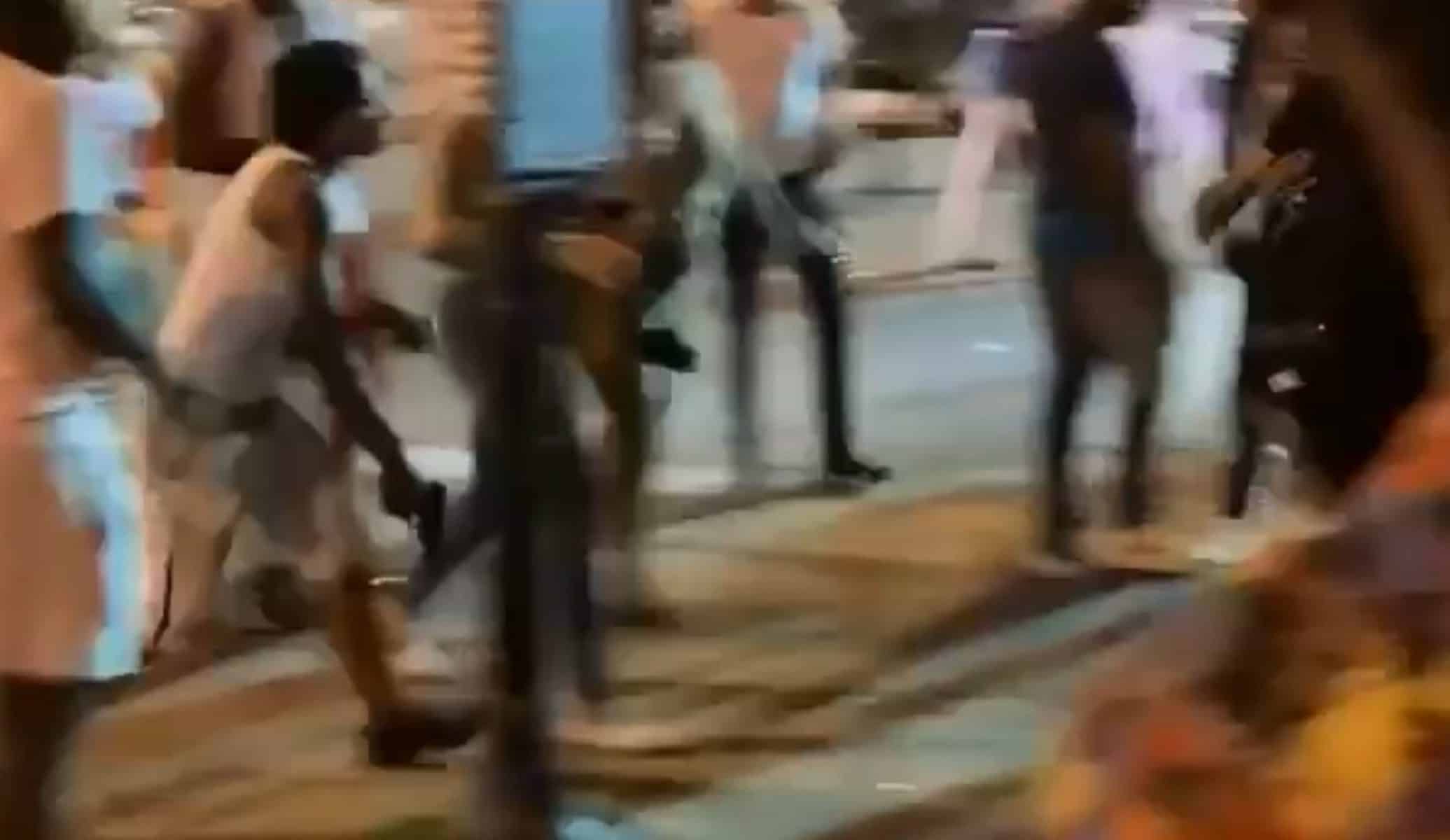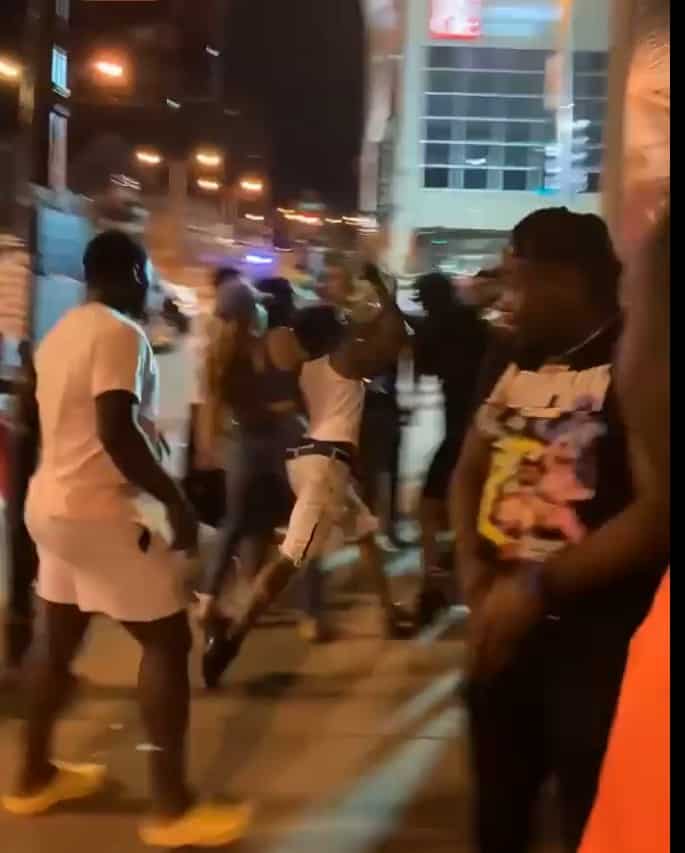 Here's a gallery of photos taken seconds after the shooting.
We would warn that someone is going to get killed if city officials don't do something to stop the disorder, but someone already has – there was a homicide a block away the week before and a double shooting the next day. They're calling it "Club Water Street" on social media. Law enforcement sources previously expressed frustration that police felt handcuffed by city leaders from doing more.
The media aren't telling you what's really happening on Water Street. They're sanitizing it. When it came to the violence we witnessed last night, they aren't even covering it. Yet, they're quick to cover the hoax narrative that police are the problem. The rank-and-file cops working last night are heroes. They are thrust into an exceptionally dangerous environment without enough manpower or a clear plan being implemented to stop it. We've been hearing from frustrated law enforcement sources, business owners, a rideshare driver, a bar customer, an apartment dweller – all people extremely frustrated by city leaders' inaction as a popular business district has descended into total disorder. Barrett dawdles, Rome burns.
Shortly after the Water Street shooting, we saw multiple police officers chasing a person on foot who was running from them; a source tells us the man spit on cops. They took him into custody in a wild moment on a street corner.
We also got the chase on Facebook Live:
We decided we had seen enough. As we tried to leave, two cars crashed in front of us as we left a parking garage nearby. An argument then broke out in the street which blocked the road and delayed our escape.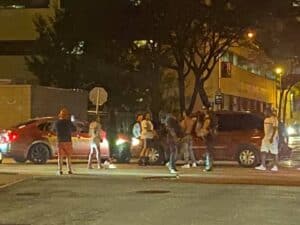 Here's Facebook Live video seconds after the shooting and a few feet from where it happened.
Meanwhile, members of the Common Council are too busy blaming Kia and police for the violence destroying Milwaukee to do anything serious about it. County Board members spend their time sliming and blaspheming the cops who put their lives on the line every day to deal with this complete nonsense. The city is decimating the institution that keeps order, MPD, and won't give a strong chief his job back… this is the predictable result. What were aldermen focusing on Friday? Ald. Chantia Lewis whipped out a press release that declared, "Unarmed First Responders Task Force now underway."
A law enforcement source said at least one person was shot after a fight broke out; the gunshot erupted in front of police. That's how brazen it was. We saw paramedics working on a person. The shooting occurred a week after a homicide and double shooting in the same entertainment district, which used to be an orderly, popular college bar district. We have asked MPD for details on the chase and shooting.
We weren't the only ones caught in the violence, but we went down there to expose to the public what's happening.
We spoke to a man who was downtown and told us, "I left after I got a gun pulled on me for bumping into someone tonight. Ran from Water Street to my car and yes ran a good mile I have never felt so vulnerable or threatened."
A business owner told us it's been so out of control in recent weeks that he considered Friday "calm," except for the shooting. "Usually there are 1,000-2,000 people in the street at bar time…and not including bar patrons." He said it takes the cops until 6:30 a.m. some weekends to move the crowds out of downtown. The business owners are desperate for officials to come up with an effective plan of action. They're not getting it.
We were told by law enforcement sources that Milwaukee police command staff had an aggressive plan in place to basically take back the streets on Friday but "chickened out" from implementing it. Barrett, we were told, signed off on it only grudgingly before the plan was postponed. The mayor was "skittish," the source said, because he didn't want the bad optics of an aggressive law enforcement intervention downtown.
Instead, he got another shooting. Instead, what used to be a nice and safe entertainment district has descended into utter disorder and violence.
There was a plan developed after a Zoom call that involved Barrett, business owners and other agencies. It included ticketing and towing cars, cordoning off an area near Water Street from traffic, closing food trucks earlier, ticketing cars, preventing cruising, cracking down on drugs and alcohol, and stopping people from riding scooters late at night – basically an approach to stop the rampant disorder.
It didn't happen. We did see officers trying to intervene (one poured a man's open liquor bottle out in front of us) and horse-mounted officers keeping crowds on the sidewalk. We saw motorcycle cops stopping a reckless driver. For a lot of the evening, the police presence stayed in the median. Here's video of the officer pouring out the man's liquor.
"You can go on the Snapchat map and Water/Juneau is GLOWING RED with snaps" on Friday and Saturday nights, a source said. Many of the people milling around smoking marijuana and drinking from open bottles of liquor don't patronize the bars in the area.
Yet many aldermen, the mayor, the media, and county supervisors think police are the problem? Seriously? Police are NOT the problem. They're doing exceptionally dangerous jobs, and they're the only thing preventing utter chaos. We saw it firsthand. They should be commended and honored, not trashed and insulted.
The crowds milled around chaotically. People – many people – were blatantly smoking weed in front of police officers. People were brazenly walking around on Water Street with open liquor bottles. We saw people twerking in the middle of Water Street. Motorcycles careened down the street revving their engines loudly.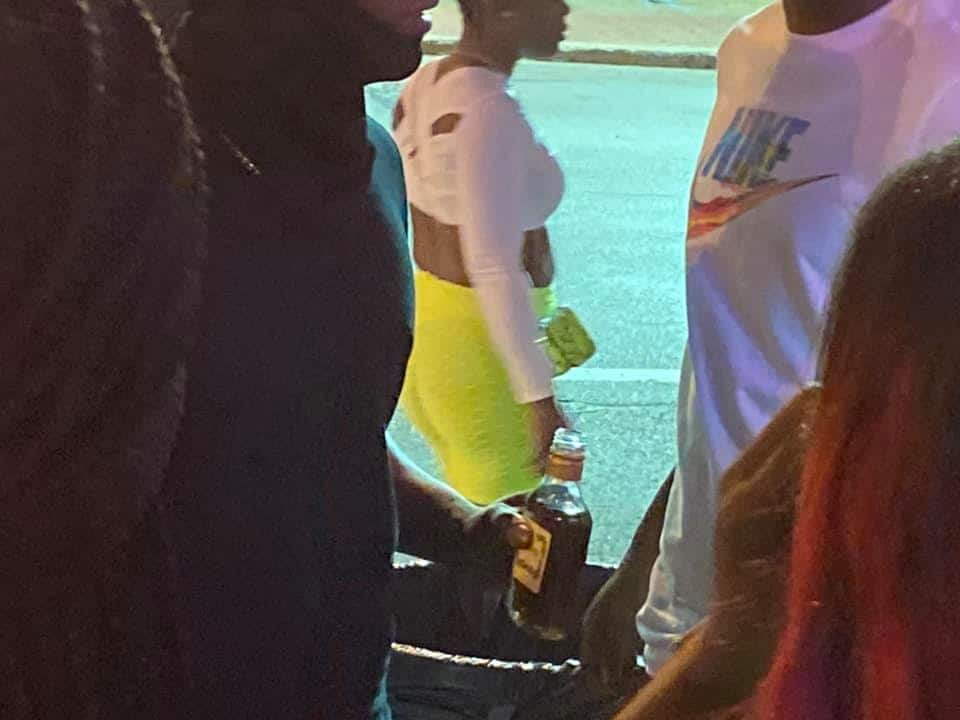 We saw police stopping a car with a woman hanging out the top.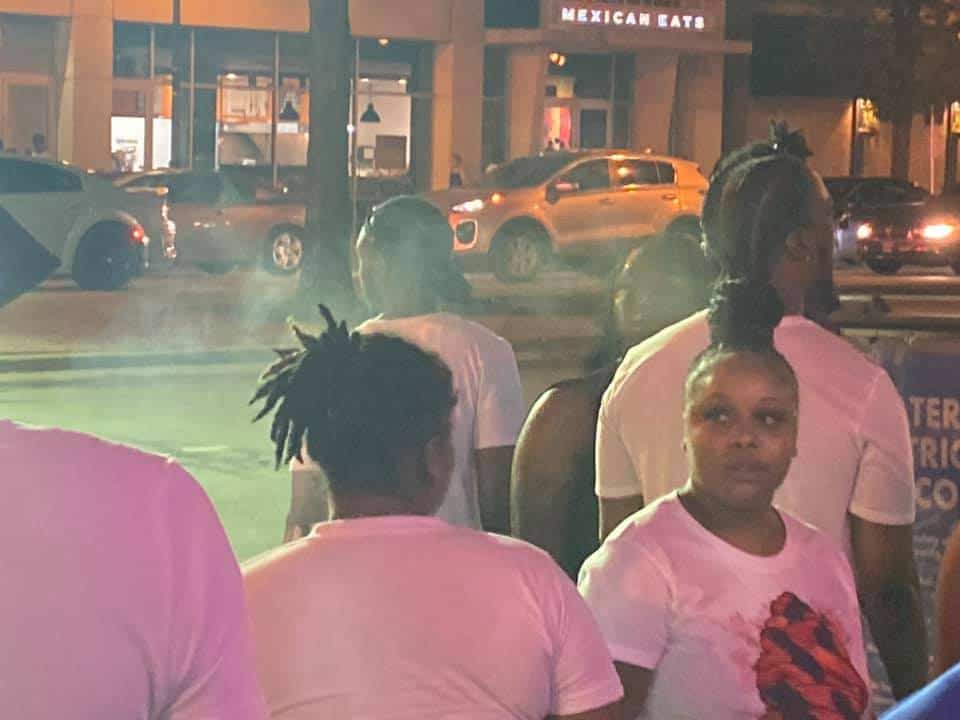 The officers did a heroic job. They are in an incredibly dangerous setting.
The city knew this was going to happen. It happened the week before. It happened last summer. To not do more this week was absolute negligence.
We feel incredibly sorry for the bar owners, residents and police. What a nightmare. What a mess.
Get a handle on it Barrett. Anything short of that is just outright negligence.