"We remain deeply troubled by the Wisconsin news media's lack of interest in the voices of victims when covering that topic. The media made the parole story only about numbers. To us, it was a story, ultimately, about the effect on human beings." – WRN Co-editor Jessica McBride
Wisconsin Right Now has won three 1st place gold Milwaukee Press Club awards for our coverage of paroles, the state's failure to notify victims of parole hearings, and Tim Michels' residency questions.
The awards, won by WRN co-editors Jessica McBride and Jim Piwowarczyk, were presented by the Milwaukee Press Club on May 12 at the Gridiron Awards Dinner at the Pfister Hotel in Milwaukee.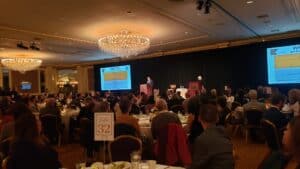 The Milwaukee Press Club is a statewide contest, so McBride and Piwowarczyk competed against the state's major television stations, newspapers, and online sites. "The Milwaukee Press Club is the oldest continuously operating press club in North America, and possibly the world," its website says.
---
The 1st Place Gold Awards Were:
Best Coverage of a Single News Topic or Event Including Breaking News: "Douglas Balsewicz"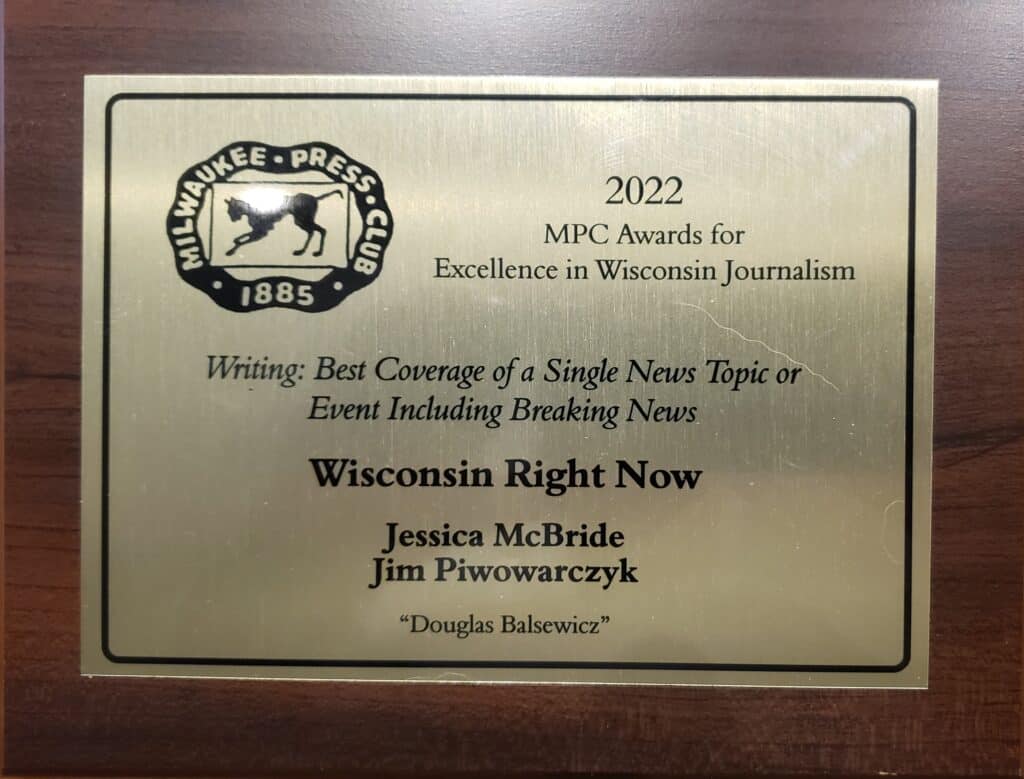 WRN won 1st place for our coverage of the pending parole of wife killer Douglas Balsewicz, whose parole was ultimately reversed. The parole commissioner, John Tate later resigned after Gov. Evers belatedly asked for his resignation. As a result of this case and other coverage, there is a bill to improve transparency in the parole process winding through the state Legislature.
---
Best Public Service Story or Series:  "Victims' Families Not Notified About Paroles"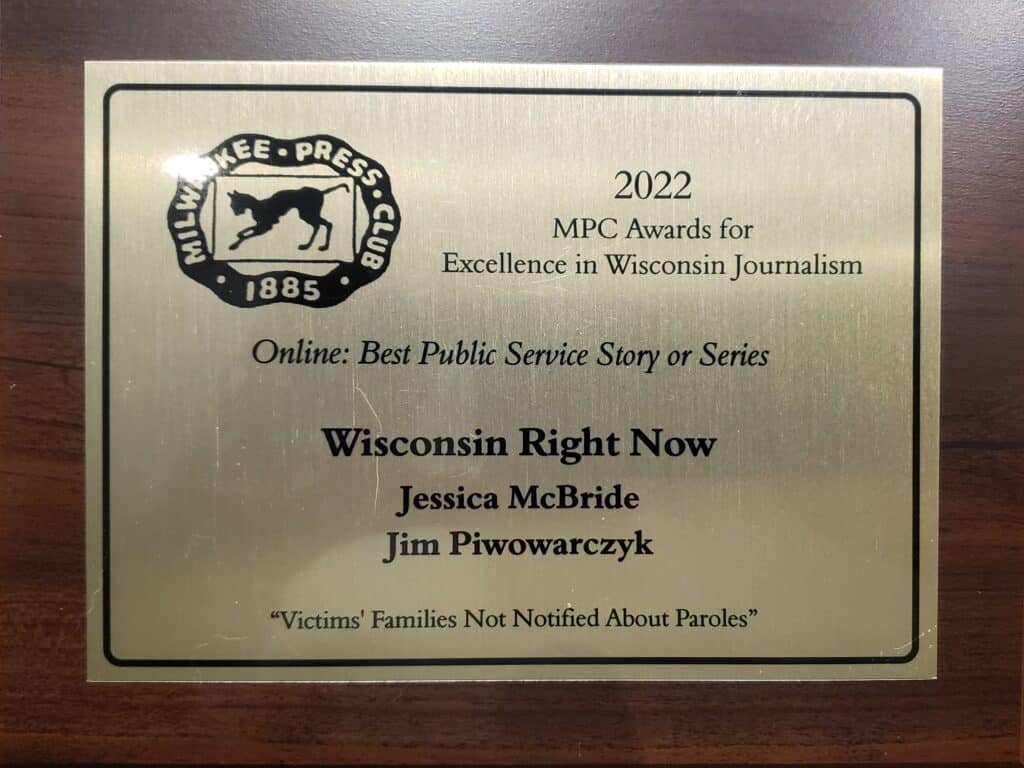 WRN won 1st place for our series of stories in which we uncovered the fact that multiple murder victims' families were not notified by the state of paroles and parole hearings of the killers of their loved ones, contrary to state law.
---
Best Investigative Story or Series:
Tim Michels' Residency Questions
WRN tied for 1st place for our story investigating gubernatorial Tim Michels' residency questions.
---
WRN competed with the state's major newspapers, online sites and television stations in the award contest. Wisconsin Right Now has won Milwaukee Press Club awards every year since its founding in August 2020.
"We are most proud that we were able to give a needed voice to victims who had been left out of the state's parole process," McBride said. "We remain deeply troubled by the Wisconsin news media's lack of interest in the voices of victims when covering that topic. The media made the parole story only about numbers. To us, it was a story, ultimately, about the effect on human beings."