The Republican candidates who are squaring off against Milwaukee Democrats who are refusing to appear at the NAACP debate slammed the Democrats for not being willing to discuss the issues, calling it a "slap" in the face, disrespectful, and a disservice to voters.
Tim Rogers, who is running against Democrat U.S. Rep. Gwen Moore, "The Democrats not wanting to participate is a slap in the face of our community. They say they care about the community. They take us for granted for our votes. They've been doing it for years. It's time to bring that to an end, and to hear us."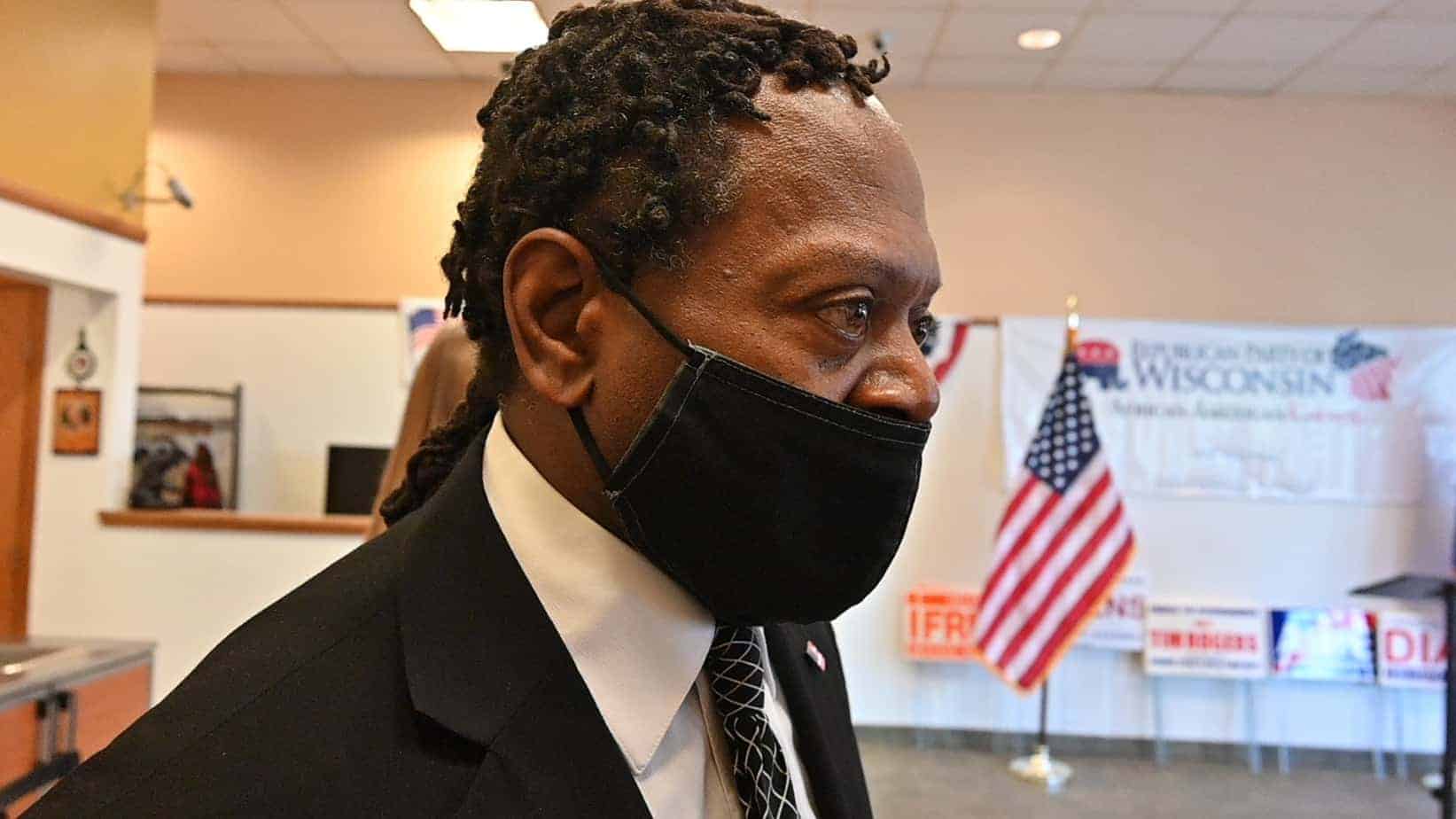 Wisconsin Right Now previously broke the story that five Milwaukee Democrats, including U.S. Rep. Gwen Moore, declared in a letter that they will not show for the debate. On Wednesday, at the state Republican Party's new office in the heart of the central city, their challengers held a press conference to call on the Democrats to debate. It comes amidst a major new outreach effort by the state GOP into Milwaukee's African-American community that involved recruiting the slate of Black Republican candidates, opening the office, holding events, and other measures.
Watch the press conference in full here:
Alciro Deacon, who is running as a Republican against State Sen. LaTonya Johnson (Senate District 6), said: "For me not showing up for a debate with the NAACP is unconscionable. We are living in the hub of black and brown disparities." He said the NAACP for years has "fought for black and brown people." He called it "unacceptable," for people to decline to discuss the "issues of the people," adding, "We need to come together. We need to talk. We need to figure these things out together." He said Debates are a way to come together and "find new solutions to help the community."
He added that the "diversity of opinion is very vast" in the black community." He said voters just want people who will "get the job done and represent them."
Republican Orlando Owens said his opponent for the Assembly District 11, Dora Drake, had "failed to come to the good people of Milwaukee… This is about the opportunity to present yourself as a candidate or for reelection, your ideas for the future and how you'd address them. You owe it, you owe it to the community, this African-American community about what you want to see our plans for the future in our community. That's your obligation. It's part of your job, to present yourself to the people."
Owens said: "I find it disrespectful."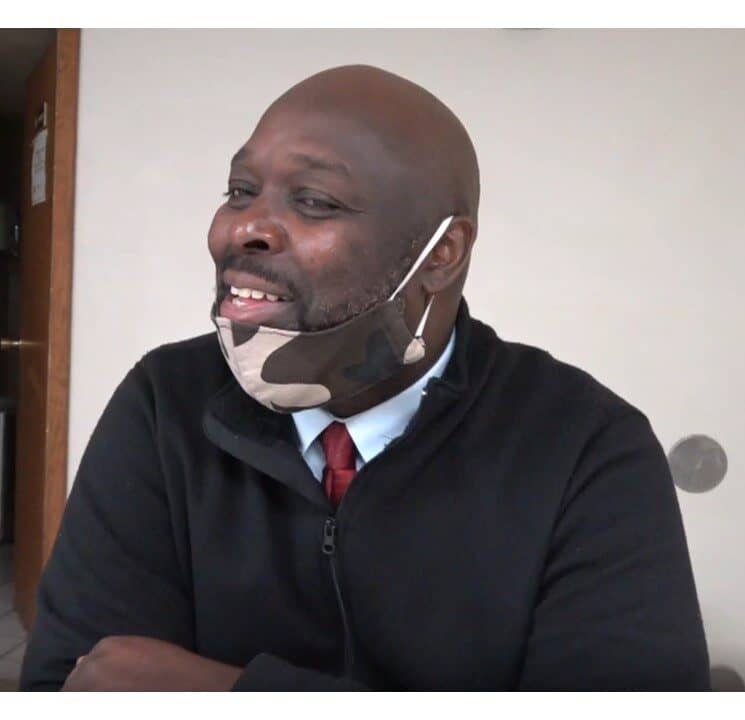 The debate is going on in a virtual format with or without the Democrats.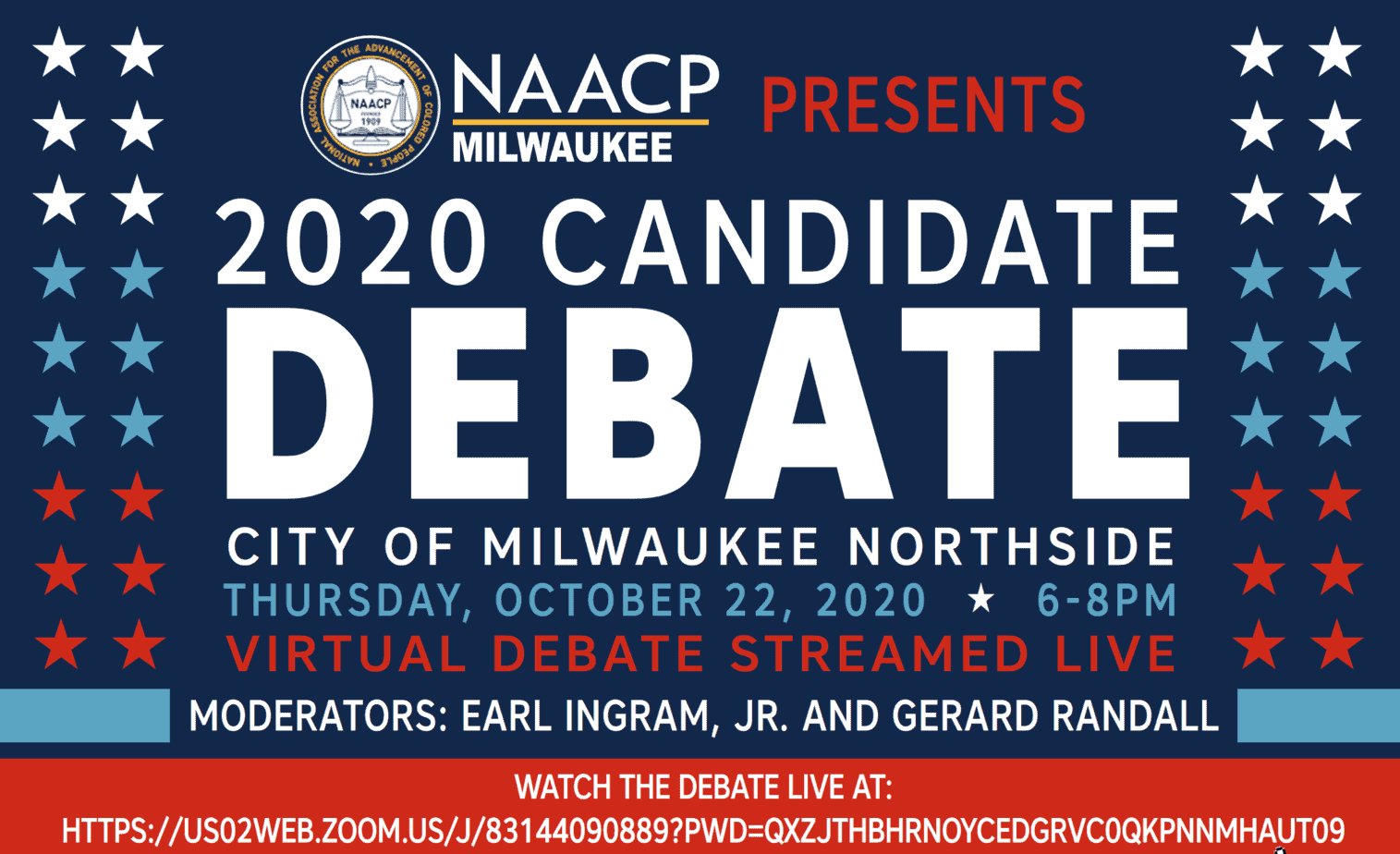 Former Lt. Gov. Rebecca Kleefisch said the candidates "just want to have an exchange of ideas. Democratic opponents are unwilling to have a civil conversation." She called it disrespectful to the NAACP and to the candidates "who are out there working hard every idea" to "usher in a renaissance to Milwaukee." She said it was also disrespectful "to the voters."
Republican Party State Chairman Andrew Hitt said Republicans opened "this office in the heart of the Bronzeville neighborhood because we want to be part of this community." He said it is important to debate the "issues of the day and the different policy choices and decisions." He said "it's tragic that so many Democrats" won't debate "our candidates. It's unacceptable for the others to decline to debate these candidates; these candidates who have stepped up."