We broke the story on the activities of Michael Spitzer-Rubenstein during the Green Bay election in November 2020.
Several prominent Republican state senators are calling for an investigation into the City of Green Bay's handling of the November 2020 election, focusing in part on the activities of a liberal operative working for a group that partners with a Mark Zuckerberg-funded organization that gave massive election-related grants to five counties.
We broke the story on the activities of Michael Spitzer-Rubenstein in November 2020. You can see our earlier reporting later in this article.
We revealed then that Brown County's elected County Clerk had expressed concern to the Wisconsin Election Commission on election day that the City of Green Bay's Central Count process, where absentee ballots were counted, was "tainted." The City of Green Bay has defended its election process.
Her email to the Commission, which Wisconsin Right Now exclusively obtained, focused on Spitzer-Rubenstein, who was working on election day in Brown County for a non-profit with high-profile Democrats on its board – including a member of the Kennedy family – and ties to the group that received the massive, controversial Zuckerberg-related grant received by the city. In an interview with Wisconsin Right Now, she and two Republican election observers also raised concern about the actions that night of Amaad Rivera-Wagner, a community liaison worker for the Democratic mayor of Green Bay who also was at Central Count.
Large grants funded in part by Facebook and Google sent operatives to Wisconsin to work on elections, and the Brown County activities took place against that larger backdrop. The City of Green Bay – and four other large cities in Wisconsin – received a large grant (more than $1 million in Green Bay's case) from the Center for Tech and Civic Life. Opponents sued, saying the grants inequitably went only to Democratic strongholds but didn't prevail in court.
The Green Bay mayor touted this grant before the election, saying that, in part, it would pay for "vote navigators" to get people to the polls who don't normally vote. Google and Facebook are among the funders of the Center for Tech and Civic Life.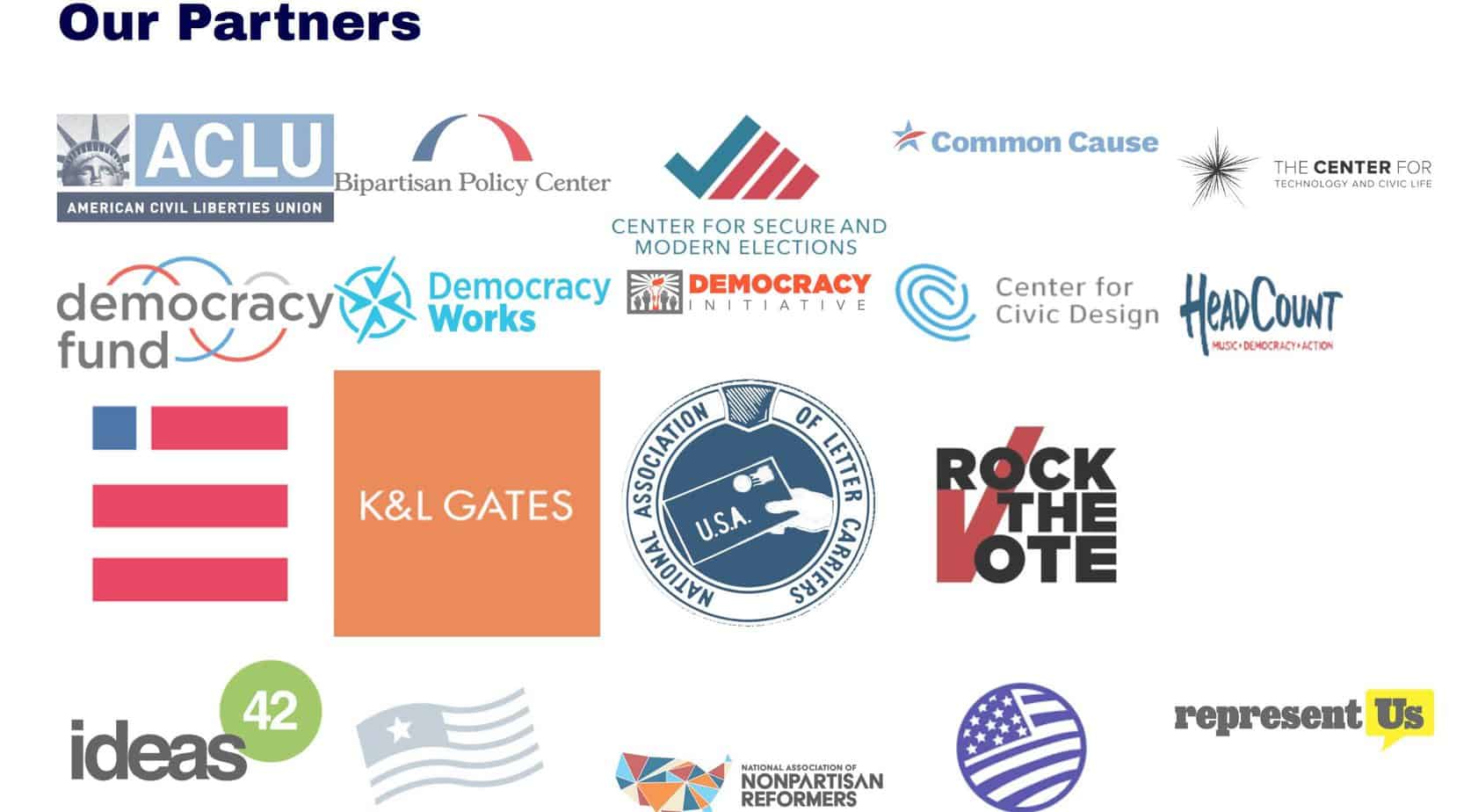 Spitzer-Rubenstein worked on election day for the National Vote at Home Institute, which lists as one of its partners The Center for Technology and Civic Life. In October 2020, Facebook founder Mark Zuckerberg and his wife announced that they had made "a commitment to CTCL to increase funding by up to $100 million beyond the $250 million already committed to continue their work to provide officials with the staffing, training and equipment necessary to make sure that every voter can participate in a safe and timely way in the election."
Claire Woodall-Vogg, Executive Director Milwaukee Election Commission, who briefly misplaced a key election flash drive during the election, is touted on the website of the National Vote at Home Institute.
On March 9, 2021, after a follow-up story on the issue by a conservative website, Senator Eric Wimberger (R-Green Bay) called for an investigation into Green Bay Mayor Eric Genrich and his staff.
"This report indicates extremely concerning behavior from Mayor Eric Genrich and his staff," Wimberger wrote in a press release. "The City Clerk was pressured by a partisan actor, the National Vote at Home Institute, who the Mayor's Chief of Staff actively assisted. A private citizen, not affiliated with the City of Green Bay, and not a Wisconsin resident, effectively became the chief elections officer for Green Bay during a presidential election. They were allowed direct access to absentee ballots, and directed how, where, and when ballots should be collected. This is inexcusable and action must be taken."
Wimberger was reacting in part to the March 2021 publication of emails first obtained by state Rep. Shae Sortwell (R-Two Rivers). Those emails cast more light on Spitzer-Rubenstein's election-related activities. "Can we help with curing absentee ballots that are missing a signature or witness signature address?" Spitzer-Rubenstein wrote to Green Bay city clerk, Kris Teske on Oct. 7.
He also wrote the clerk in an email, "We have a process map that we've worked out with Milwaukee for their process. We can also adapt the letter we're sending out with rejected absentee ballots along with a call script alerting voters (We can also get people to make the calls, too, so you don't need to worry about it.)."
The City of Green Bay defended its elections process in a lengthy letter posted to Facebook. You can read it here.
It says, in part, that Green Bay "conducted the election in accordance with state and federal laws, with our legal department vetting the decisions being made…the election was administered exclusively by city staff. As part of the $1.6 million election grant award, the City received technical assistance from experts in elections, security, public relations and analysis. They provided additional input and insight, but never had access to ballots, computers, storage, equipment or the like… No ballots were ever in the care of custody of these consultants."
Wisconsin state senator Roger Roth (R-Appleton) called on Green Bay Mayor Genrich to resign, writing on Twitter, "@MayorGenrich ceded his responsibility to safeguard the integrity of our elections to an outside, partisan organization and I am calling on him to resign from office immediately."
Sen. Alberta Darling also called for an investigation, writing, "Local political leaders took outside money and let partisan operatives take control of the election process in Green Bay." Darling's press release outlined the following claims:
A Democratic operative had access to absentee ballots and given keys to the central count area before November 3rd.
Outside operatives sought to assist in correcting absentee ballots returned to the city clerk's office in Green Bay.
Outside Operatives may have assisted Milwaukee with rejected absentee ballots.
The Clerk's office made local political leaders aware of the frustrations and possible violations but was largely ignored.
Despite these complaints from the Green Bay clerk, the outside operators were given more control over the election.
Brown County's clerk said Green Bay went "rogue."
However, Assembly member Kristina Shelton (D-Green Bay) defended the city's handling of the election, writing in part, "The administration of the November Election by the City of Green Bay was seamless. Election officials, including the Mayor and his staff, should be commended by legislators for their commitment to democracy."
This is what else we reported in November:
Both Rubenstein, who is from New York, and Rivera-Wagner have expressed strong Democratic partisanship and anti-Trump positions. Rubenstein once wrote about fighting back against the president's "dangerous" plans. Rivera-Wagner is a Joe Biden delegate to the Democratic National Convention who once organized a resist Trump rally and refers to the "Trump trickle down of hate" and uses a #ResistTrump hashtag on social media.