The Franklin suspect had two pending felony cases while he was goofing around on TikTok, showing off his electronic monitoring bracelet.
David Marshall, the suspect in what authorities described as a series of carjackings and a kidnapping that culminated in a Franklin, Wisconsin, police shooting, touted his felon status on TikTok, posting videos showing off his electronic monitoring bracelet and singing to lyrics about murder, Wisconsin Right Now has learned.
He didn't have much of a following, accruing only 37 followers and 41 likes for his videos. He also didn't get much accountability from the system throughout his life, and leading up to the crime spree. Marshall, 31, of Milwaukee, who was shot and killed by law enforcement after a chaotic and dangerous crime spree, had two open felony cases with six serious charges between them pending in Milwaukee County court, but he was released after posting $500 bail just days before the Franklin crime spree – despite racking up a series of pretrial services violations, we've previously reported.
He didn't seem to very chastened by any of that on TikTok, using the hashtag #felon on one of his videos. On June 11, 2021, as his various felony cases were winding incredibly slowly through the court system, he posted a video and captioned it, "#felon #doc503683 #WhatWouldPopTartsDo Dead And Gone – T.I."
You can watch the videos here. We put them together into a video compilation in case they get deleted. See his TikTok videos on his page here.
The video contains a closeup of his leg with the monitoring bracelet. At one point he appeared to be clutching what resembled a urine drug test panel bottle. On January 8, 2021, he had been given $500 cash bail with electronic monitoring by Court Commissioner Dewey Martin. He posted the $500 in April. He had already violated pretrial supervision conditions by June 3, which is just days before the TikTok videos. "Court addresses Justice Point violations. Defendant admonished and reminded of bail conditions," the court records say. They don't specify what the violations were. More Justice Point violations followed in late June and July, including, on July 12 and 13, GPS violations. He failed to appear for court, a bench warrant was issued, he was back in custody, and then, on Aug. 9, another bail hearing was held. Judge Milton Childs made bail $1,000 but ordered, "$500.00 previously posted remains." Marshall posted $500 bail for the last time on Aug. 30 and was released, freeing him endanger law enforcement and the public in the Franklin crime spree.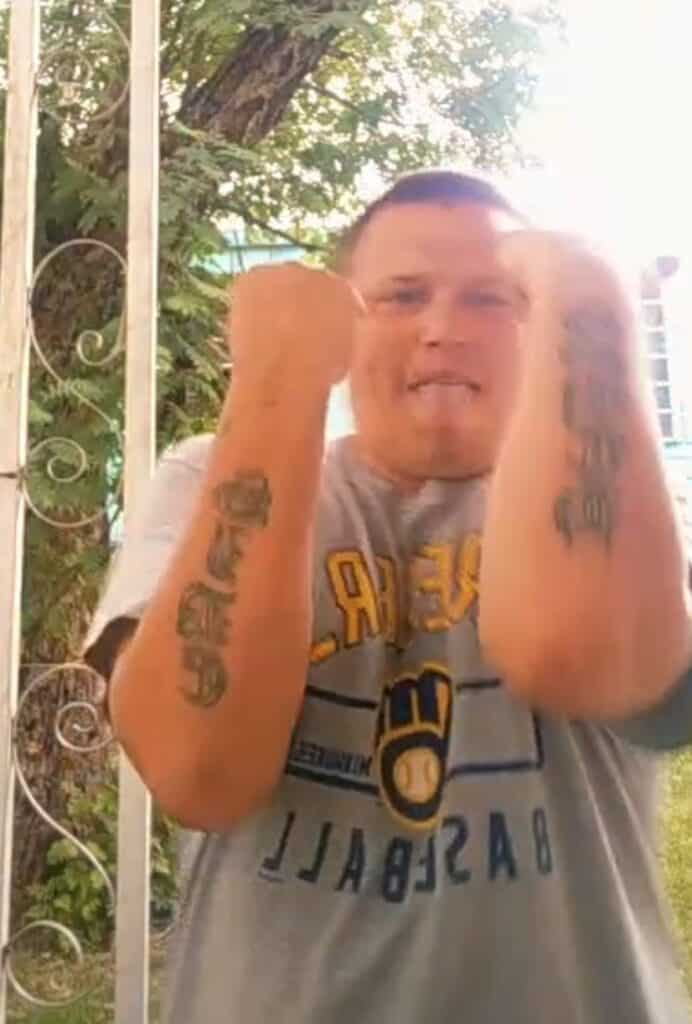 And that wasn't his only pending case. In a second case, a prosecutor wasn't available at first, so the case languished a month. Then Court Commissioner Rosa Barillas gave him a $1,000 signature bond, meaning he didn't have to post any money to get out. He wasn't arraigned until June 3, 2021, in that case as it dragged through the criminal justice system.
The judges in question are former public defenders and Gov. Tony Evers' appointees in some cases.
In one comment under a TikTok video, he made a reference to "Folks," which is a common street gang reference.

Here are more details on the videos, his crime spree, and his pending cases.
---
David Marshall TikTok Videos: 'Murder on My Mind'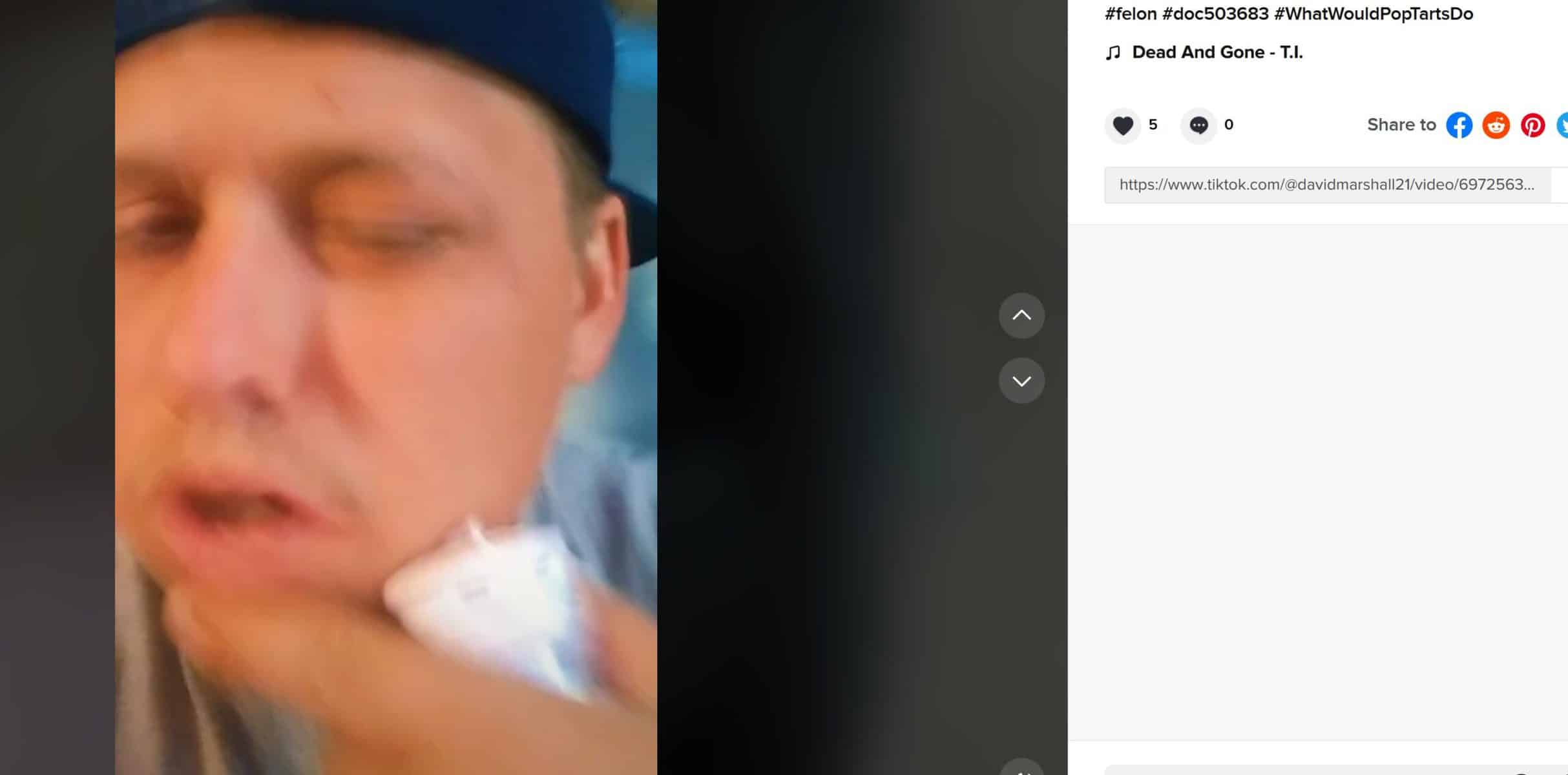 David Marshall dances in another video while smoking to the song Murder On My Mind – YNW Melly. All of his videos bear the date June 11. That song contains the line, "…wake up in the morning I got murder on my mind. AK47, MAC-11, Glocks, and 9s."
A child is nearby in the video and even hands him a flower.
In another video, he showed off his arm tattoos in a dance, captioning the TikTok, "#doc503683 #felon #wisconsin." Another recent TikTok was captioned, "#felon #doc503683 #13years." It included a Young Jeezy song referencing jail.
Another video showed him smoking and swaying to the song, Big Gangsta by Kevin Gates, with the caption, #felon #503683.