State Sen. Julian Bradley (R-Franklin) and Rep. Chuck Wichgers (R-Muskego) have announced a Wisconsin bail reform package in the wake of the Waukesha parade attack. In part, the bill would require a minimum bond of at least $10,000 for defendants who have previously committed a felony or violent misdemeanor.
Bradley told Wisconsin Right Now:
"Community safety has to be a factor as our state considers the flight risk of criminals. Currently, Wisconsin lives are in danger because of the low bail that soft-on-crime judges and DAs are setting. This revolving door for criminals must end. We must bring accountability and transparency to the court system to ensure serial criminals don't continually have the opportunities to put our communities and families in harm's way."
He added: "Governor Evers took no time to investigate Milwaukee District Attorney John Chisholm after the tragedy in Waukesha where a criminal Chisholm let loose killed six people. The absolute minimum he could do is eventually sign these bills to ensure a massacre like that won't happen again and promote the transparency for DAs that he's been unwilling to ask for from his buddy."
He continued: "One of the top issues I hear from police time and time again is that they keep seeing the criminals they arrest back out on the streets just to get arrested again. This epidemic of serial criminality has to stop so that law enforcement can be effective at what we hire them to do — keep our families safe. I back the badge and don't want to see liberal judges and DAs undoing their hard work."
Wisconsin Bail Reform Bill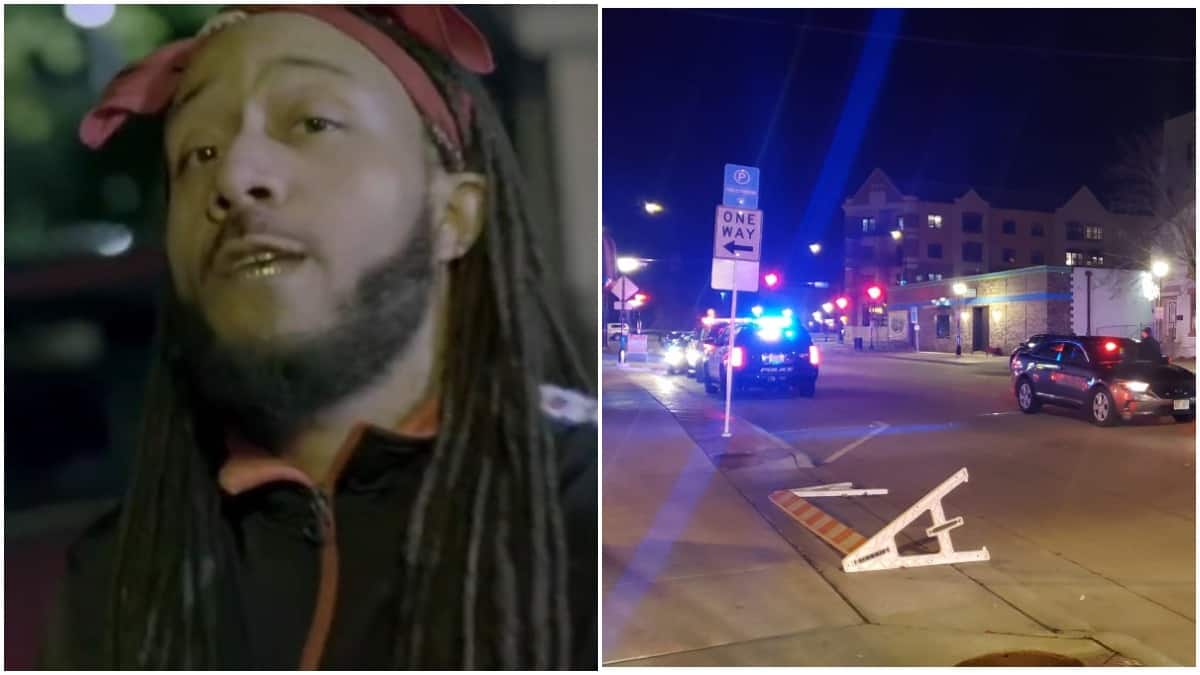 "Wisconsin's pretrial detention system has been a revolving door for repeat offenders. Soft on crime judges and DAs allow violent offenders to return to their communities without consequences," the co-sponsorship memo reads. "Some of the policies that have allowed this to happen have been highlighted in the massacre at the Waukesha Christmas parade where Darrell Brooks Jr. should have never been on the street in the first place."
The release continues:
"The Wisconsin Constitution bans 'excessive bail.' Instead, it requires a court to set conditions of bail designed to assure appearance in court, protect community members from bodily harm, or prevent the intimidation of witnesses. When deciding the conditions of release, a judge can consider the defendant's flight risk.
LRB-5359 fixes judges' lax bond policies by requiring a minimum bond of at least $10,000 for defendants who have previously committed a felony or violent misdemeanor. This bill would protect Wisconsin families from violent criminals while setting a reasonable bond, given their past.
LRB-5360 adds transparency to the pre-trial release process by creating a bond transparency report. Specifically, the Department of Justice must publish a report documenting every crime charged, the conditions of release, who the presiding judge was, and the name of the prosecuting attorney assigned to the case.
Previous convictions of bail jumping are a sure-fire way to determine a defendant's flight risk. LRB-5527 disallows a court from setting an unsecured bond or releasing without bail someone previously convicted of bail jumping. The defendant can only be released if they execute a secured bond or deposit cash in an amount of at least $5,000."
Read a preliminary draft of the bill here: 21-5359_P2 (3).