Andrez Martina, the grandfather of Andre Smith Jr., is the suspect accused of bludgeoning the boy to death with a hammer, a law enforcement source told Wisconsin Right Now. The boy's aunt and mother also identified Martina as the suspect on social media.
Andrez Martina was on the run, although the aunt wrote, "they got him." We've learned that he is a multiple time felon (at least four times over) convicted of drug dealing and was arrested years ago for homicide, which raises the question of how he was able to access the child, who was under the supervision of Child Protective Services. He was also a habitual criminal.
The details of the crime are horrific. Read the criminal complaint here.
A criminal complaint is now charging Martina with the a series of crimes in connection with Andre's death. Martina is accused of saying that he lost control. Andre and his brother were staying at the grandfather's house after he asked them to sleep over, but he noticed money was missing from his wallet. Andre turned his pockets inside out and claimed he didn't take the money, but Martina struck the boy repeatedly.
"I'm not killing him, I'm just bopping his (expletive)," the complaint quotes Martina as saying.
The complaint says the man beat Andre with belts and a wooden cane. He also said at one point that the child knew he was going to kill him. He said the boy ran to the bathroom and locked himself inside, but the grandfather picked the lock and "lost it" on the child, shoving him so hard that his head made a hole in the wall, the complaint says.
Martina's mother said she saw Martina striking the boy with a hammer all over his body for an hour to an hour and a half, the complaint alleges. She is disabled. Martina told authorities he put the boy's body in a bathtub and did not remember using a hammer on the child, the complaint says. The incident lasted from 3 a.m. to 8 a.m. and he told detectives he warned his grandkids "if you lie, if you mess up in school, if you steal, I'm going to kill you," the complaint says.
"Milwaukee Police Department has arrested a 54-year-old Milwaukee Man in connection to the homicide of the 12-year-old Milwaukee boy. Criminal charges will be referred to the Milwaukee County District Attorney's Office in the upcoming days. MPD cannot identify the suspect until criminal charges are issued," MPD's spokesman told Wisconsin Right Now.
Court records show that he was convicted of a charge under Wisconsin Statutes 940.01(89), according to online court records. 940.01 is the first-degree intentional homicide statute. The clerk at the courthouse told Wisconsin Right Now that Andrez Martina was charged with first-degree intentional homicide in that case. Our source confirmed that he was arrested for first-degree intentional homicide on June 11, 1989. The case is converted in the system because it's so old; we've ordered it to get additional details on what happened. We've also contacted the Department of Corrections to get his prison history.
The state Department of Corrections spokesman, John Beard, said Martina was sent to prison on a "homicide-reckless conduct" conviction in 1990. He had a mandatory release date of August 1994. He was in and out of DOC custody over the years, starting in 1990. He's no longer on supervision by DOC.
Andrez D. Martina was once quoted in this story about an apartment building where he used to live in South Bend, Indiana. His full name is Andrez Danielle Martina. We ran his record in Indiana too and only came up with an eviction.
An overnight fire displaced five families two days before Christmas. Tonight at 6 why this man says it's a Christmas Miracle he moved from this building a week ago. pic.twitter.com/wBj5H3oinn

— Brooke O'Daniel (@BOdanielTV) December 23, 2019
We reached out to CPS to find out why the grandfather had access to the children and why the mother's concerns weren't addressed (she told local media she tried repeatedly to reach CPS and didn't want the suspect around her kids), asking a series of questions. They refused to answer them, but did release this brief report.
That's because the Wisconsin Department of Children and Families is required by law to report all cases of deaths, serious injury or egregious incident of maltreatment of children under the care of the child protective services (CPS) system. Their database lists 1,090 such cases involving children in its care throughout Wisconsin. There were other recent cases in Milwaukee County – the death of a 2-year-old on Aug. 1, and the death of a 9-month-old the same day. There have been 10 cases, counting those and Andre, in Milwaukee County this year to date and 13 in 2020. There were 15 in 2019 and 31 in 2018.
"Due to confidentiality requirements defined in Section 48.78 and 48.981(7) of Wisconsin State Statutes, the Department of Children and Families cannot confirm or deny if this family has been involved in any child welfare investigations or provide any information other than what is provided in the public notification for cases that qualify for the exception outlined in Wisconsin Statutes," they told Wisconsin Right Now.
The child's aunt told WISN-TV that he was beaten in the head with a hammer inside a home near 46th Street and Hampton Avenue in Milwaukee. Khekima Martina, the child's stepbrother, said the suspect was an adult relative who accused the child of taking cash.
"MY SON JUS DIED TODAY ANDRE WAS BEAT TO DEATH WIT A HAMMER BY MY BIOLOGICAL DAD PRAY FOR ME," his mother wrote on Facebook. She lives in Georgia. She also shared a photo identifying the suspect as Martina.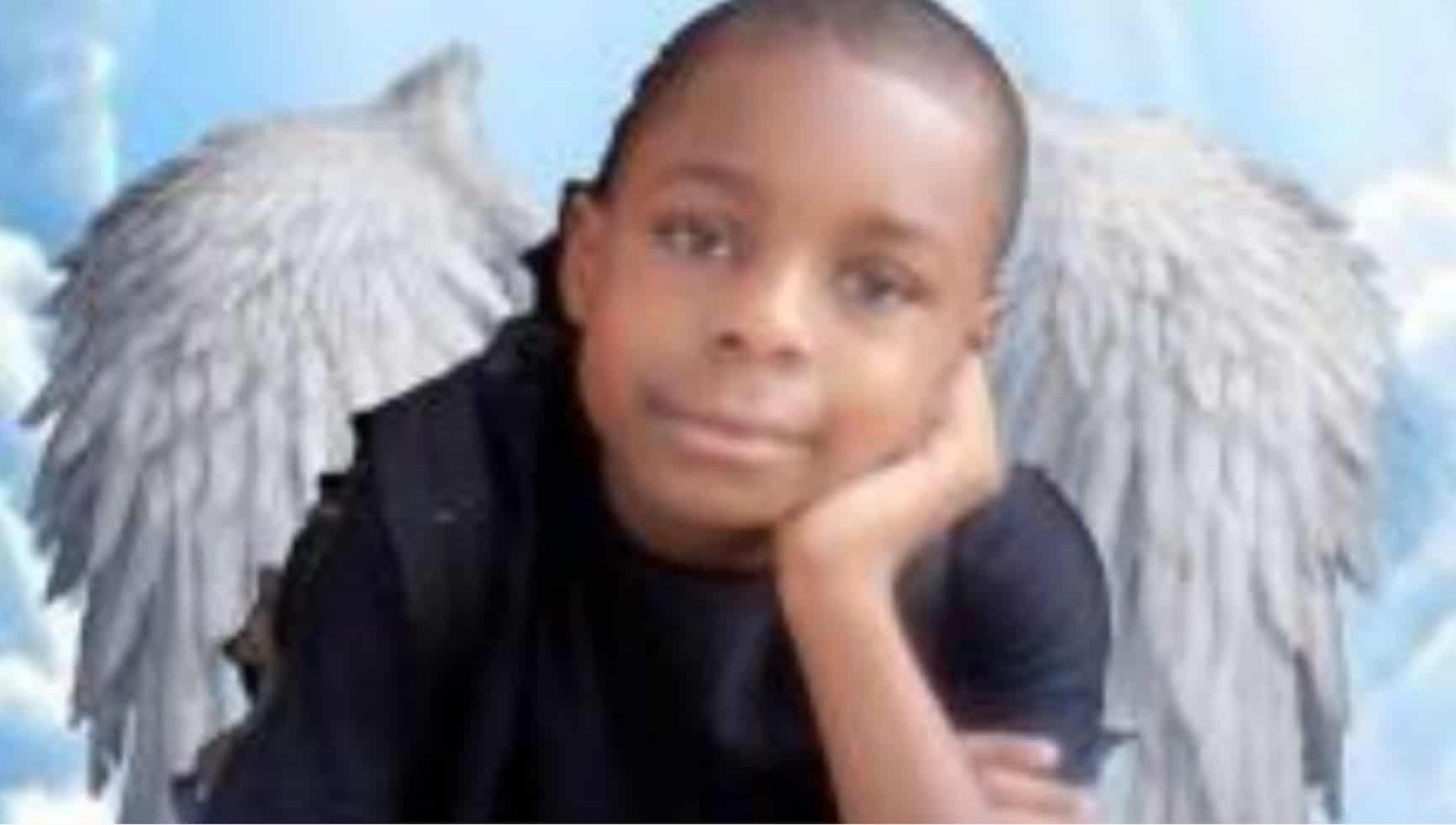 The grandmother is trying to raise money through GoFundMe. "Hi, my name is Illysha McCroy. My grandson Andre Smith was killed 08/29/21 with a hammer. He was only 12 years old. Please donate anything you can to help with the funeral. Thank you," she wrote on the page. However, the mother wrote on Facebook, "THEY KILLED MY BABY. HIS FUNERAL IS PAID FOR. DONT DONATE TO THAT GO FUND ME. ITS FRAUD."
McCroy doesn't have a criminal history in Wisconsin, per online court records. But Andrez Martina does, and it's an extensive one.
---
Andrez Martina Criminal History
The boy's mother, Nakeda Martina, lost custody of Andre and lives in Georgia, according to WTMJ-TV, which said different family members had separate vigils for the child. She told the television station that he was hit by a car on July 4, and she had been calling CPS "every week" with concerns, but "nobody listen to me." She said the grandmother had custody of Andre and his siblings. She told CBS 58 that she sent Andre's guardian text messages asking her not to allow the grandfather around her kids. There is no mention of Andre's father in the news stories.
This is Andrez Martina's criminal history in Wisconsin in addition to the homicide case:
Felony bail jumping, charge dismissed but read in at sentencing – 2007.
Felony marijuana dealing. Convicted. 2006. Judge Carl Ashley gave him two years in prison.
Felony marijuana possession. Convicted. 1999. House of Correction time.
Felony marijuana dealing more than 500 grams as a habitual criminal. 1994. Probation. He was accused in 1994 of being part of a drug smuggling ring into a Racine Correctional Institution.
Substantially causing bodily harm to another, felony conviction. 1986.
The homicide case in 1986.
Milwaukee police said they are investigating the homicide that occurred on Sunday, August 29, 2021, at 8:40 a.m., on the 4600 block of N. 46th St.
The victim, a 12 year old boy, sustained life-threatening injuries "caused by blunt force."
He was taken to a hospital and died there. An 8-year-old boy sustained non-fatal injuries. He was taken to the hospital for treatment.
Police are seeking a "known suspect."
Anyone with information is asked to call Milwaukee PPolice at 414-935-7360 or Crime Stoppers at 414-224-TIPS.