A Monroe, Wisconsin restaurant and next-door store were vandalized with expletives and vile slurs because the restaurant was hosting an event for a conservative woman, Charity Barry, who is running against liberal Democrat Mark Pocan for U.S. Congress.
Charity Barry posted photos of the vandalism to her Facebook page. Vince's Pizza and Dollar General were targeted, and police are investigating. The graffiti included the phrase ACAB, which is a leftwing slur against cops that stands for All Cops Are Bastards (it was widely seen during the rioting in Kenosha). The slurs included the juvenile, vile phrases, eat sh*t Charity, be gay do crime, f*ck this sh*t, and f*ck the restaurant next door.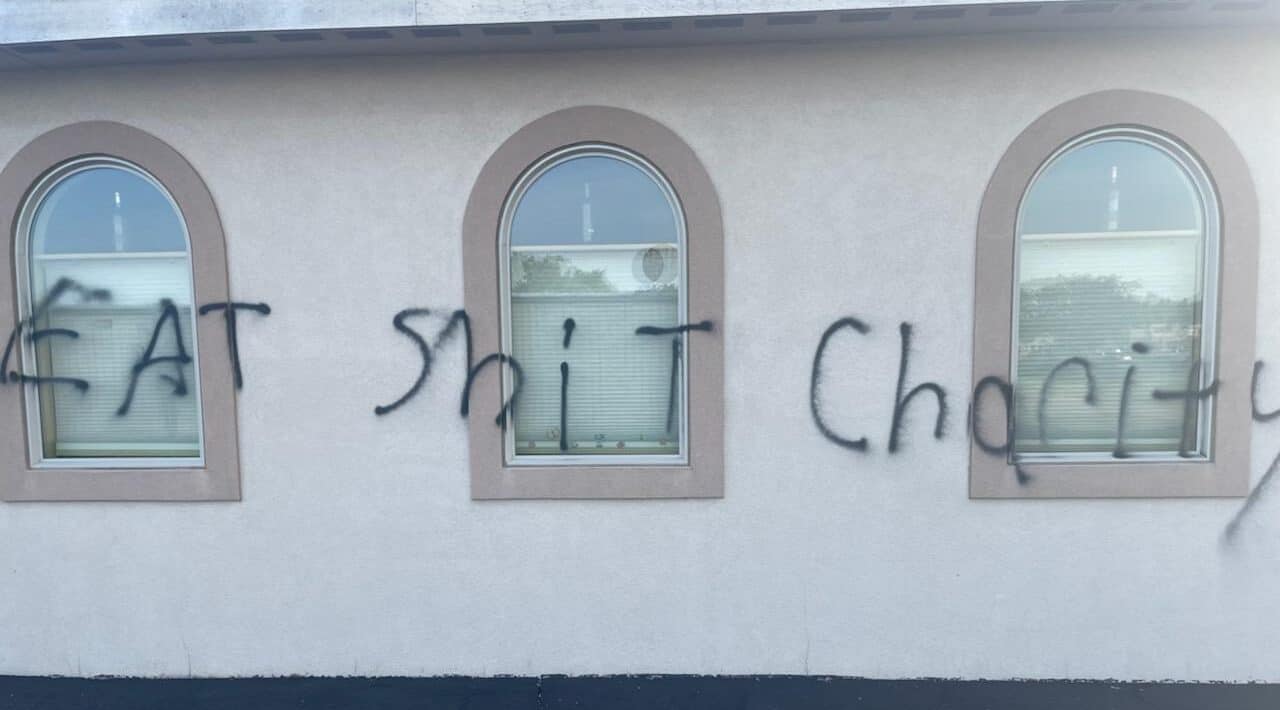 Pocan has been silent about the vandalism.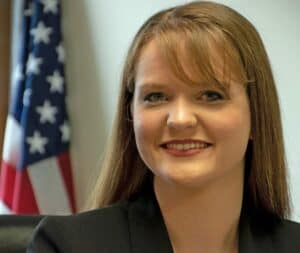 "Once again, the tolerant left shows their true colors! This is the restaurant where I was going to host an event this evening with Representative Janel Brandtjen. It is beyond disgusting that someone would harm the business owner in this way because of political differences. This hostility is unacceptable!" she wrote. Learn more about Charity Barry here.
"But I will not be deterred in any way! We will still all be in Monroe tonight at a different venue fighting for law and order, freedom and liberty, and this country we all dearly love! Join us tonight! Message me for new address. Thank you! #retirepocan #hirebarry #LeadRight #iwillnotgiveup #standstrong."

In a statement, John Fandrich, Chairman of the Green County Republican Party, wrote that the Party "condemns the latest acts of criminal behavior and aggression towards our local businesses that happened yesterday in Monroe."
Kim Babler, Second Congressional District Republican Chair, said, "This kind of behavior is very sad. For us to become a country that can conduct elections in a civil way, we're all going to have to resolve to respect one another. Certainly, the Republicans that I have talked to plan to do that."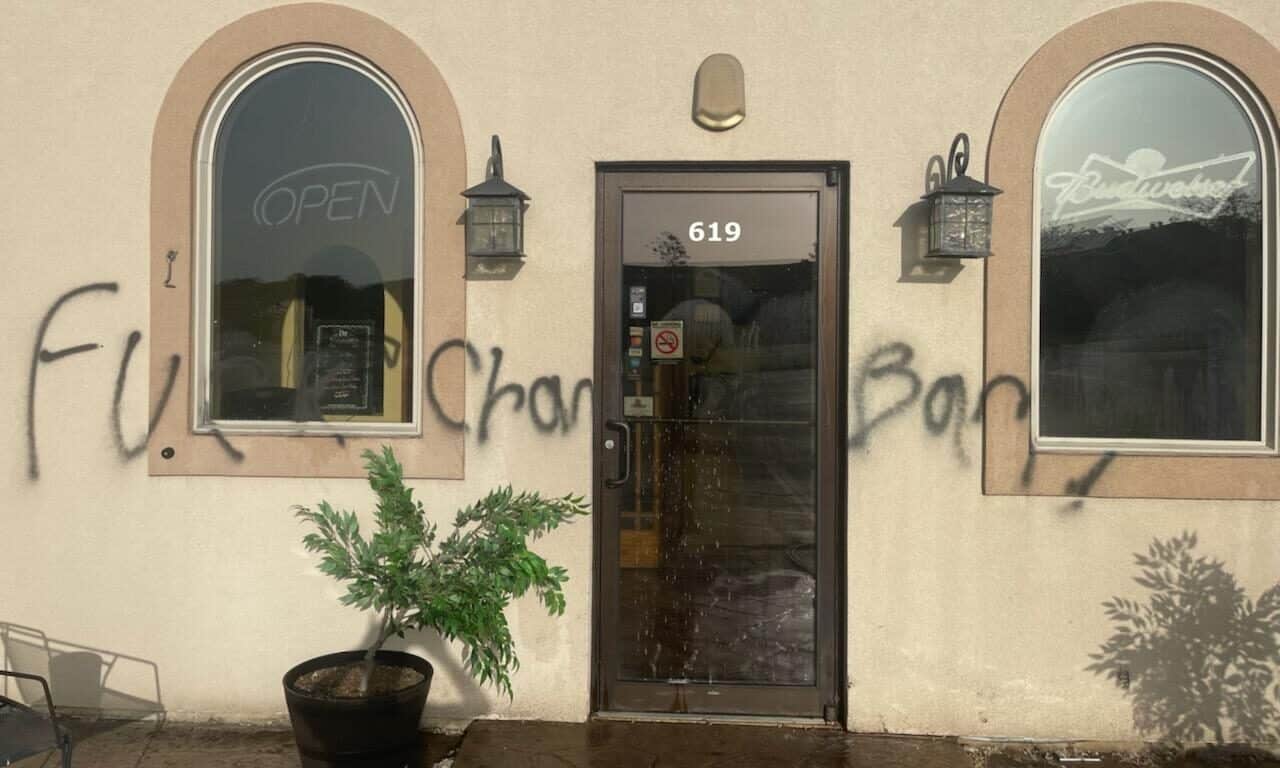 Fandrich continued, "We hold dear the founding principles of this great country, which include the freedom of speech and the freedom to assemble, but these acts of vandalism and intimidation cannot be tolerated towards our hard-working, job-supporting family businesses, nor candidates running for public offices. We stand ready to assist and support these businesses, helping to keep our country and community free from hate and future acts of criminal behavior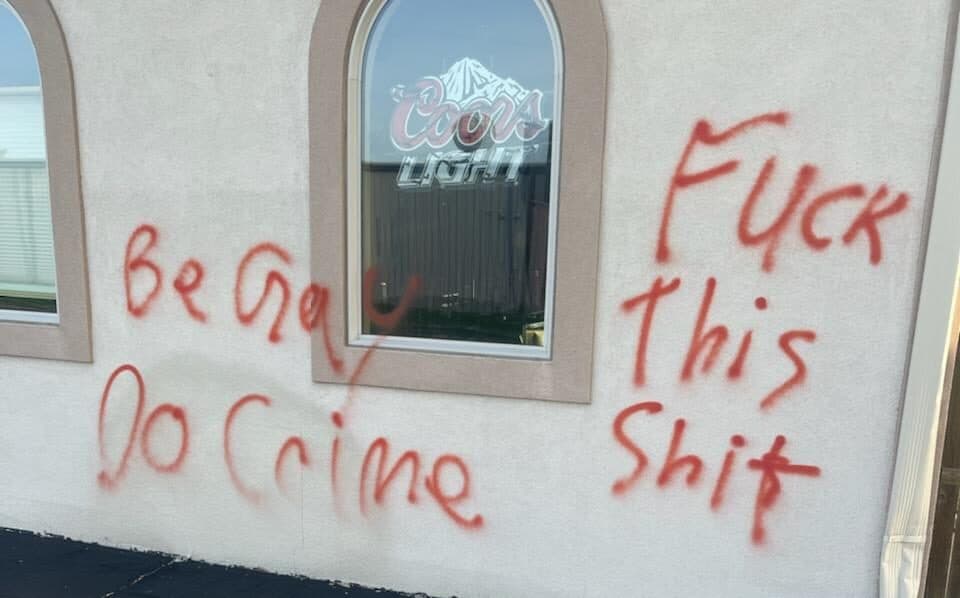 Republican Congressional Candidate Derrick Van Orden wrote on Facebook, "I am calling for Mark Pocan Mark Pocan https://www.facebook.com/GovernorTonyEvers and @markpocan to publically condemn this obscene political intimidation."
They haven't.