Chris Abele says the county's money is needed for more critical needs.
Former Milwaukee County Executive Chris Abele is urging Milwaukee County's elected officials to "re-think" its $45 million grant to the new Milwaukee Public Museum project, saying he believes the money should be shifted toward more critical needs, such as the public safety building and parks maintenance.

"If the County has the opportunity to re-think such a big and (now more) expensive grant, I would strongly encourage them to do so," Abele said in a statement to Wisconsin Right Now.

The former county exec is not anti-museum; in fact, he's been a major donor to the museum before for other projects there, such as a solar wall. But, as he pointed out to WRN, "That was with my money, not yours."
We were curious about what he thought of the new museum project, so we reached out and asked, and he sent us a statement.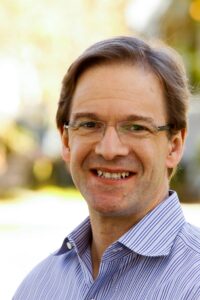 "It's disappointing," Abele said of the museum's request for such a large amount of public funding. He pointed out that, due to rising interest rates, the $45 million county grant for the museum "is going to cost taxpayers many, many millions more now."
"If we were going to borrow $45 MM for anything, I would MUCH rather have it go towards higher priority County needs," Abele said.

The county also recently agreed to a regressive sales tax in order to fix its budget problems. And it's facing the possibility of a state Republican Legislative mandate to fund a new Brewers stadium.
Abele's comments come as the museum project continues to languish in private fundraising; the $240 million project is about $92 million short, according to its website, with groundbreaking supposed to begin in December. The museum has raised more money from taxpayers (the $45 million from the county, and $40 million from the state contingent on the county funding) than it's raised from private donors.
We exclusively reported on Tuesday that the county auditor told County Supervisor Ryan Clancy that she couldn't find any signed agreement between the county and the museum. The problem with that is that Clancy wanted to seek an audit of the museum's fundraising, which was a condition for the museum to get the money in a draft agreement. But it wasn't signed, so the condition is not operable. The money hasn't been disbursed yet.
The current museum is packed with beloved historical and artistic treasures, including the Streets of Old Milwaukee, European Village, and murals that would be demolished in the move. The museum says it will offer a reimagined Streets exhibit in the new museum, which will be smaller than the old facility.
See all of our investigative reporting on the new museum project here.
According to Abele, any large new check to MPM would come at the cost of further cuts and delays to more direct and crucial county needs.
Here is Chris Abele's full statement:
"Look, when I was County Exec, we re-structured the agreement with the Public Museum twice. In both cases, the goal we sought was something that would be a net positive for both organizations. Personally, I've been a donor and supporter to the museum a number of times over the years, including $270 K for that big solar wall on the south entrance. But that was with my money, not yours.
County taxpayers, independent of any grant they do for the new museum, are already the largest annual donor, providing over $3 MM a year, as well as millions in capital project support over the years. But the museum, like the Marcus Center, the Zoo, the War Memorial, etc is not one of our federally or state-mandated services. The Sheriff's Department, the courts, the House of Correction, our support for the DA's Office, and everything we do around public safety is.
I spent almost a decade trying to find ways to finance a replacement for the Public Safety Building which houses so many of those public safety functions and which we've known for years is woefully overdue to be replaced. We've had numerous studies and reports showing why, demonstrating how a more modern design would dramatically improve safety and efficiency in that building and make our interaction with all the city, state, and federal partners we work with much easier and more effective.
When I was County Exec, I knew that the public museum wanted County taxpayers to be a big part of a future capital campaign and I regularly said no and reminded them that the County is having a hard enough time just maintaining all the other services we provide AND still giving the museum about $3 MM a year.
The Parks Department alone has probably $250 MM in deferred capital maintenance, along with about the same amount elsewhere around the County. If we were going to borrow $45 MM for anything, I would MUCH rather have it go towards higher priority County needs. Ellen and others at the Museum heard that from me and knew that's where I was on the issue and that I wasn't going to bend.
It doesn't surprise me that they pushed for it hard once I was out of office, though it's disappointing because they always assured me they understood when I said that with our finite and shrinking resources, any large new check to MPM would come at the cost of further cuts and delays to more direct and crucial county needs.
Apparently, that didn't matter that much. And what makes matters worse is interest rates – remember, the County would be borrowing to provide that $45 MM. In Jan of '21, a 30 year mortgage was maybe 2.8%. Now it's closer to 7.8% or more. The bonding rate at the County differs a bit but the increase has been basically the same. That might not sound like much at first but what it means is that $45 MM for the museum is going to cost taxpayers many, many millions more now than it would have just a couple of years ago. If the County has the opportunity to re-think such a big and (now more) expensive grant, I would strongly encourage them to do so. NOT because they – or anyone – is 'anti MPM' but because they're pro-taxpayer and pro-constituent elected officials who are making the most responsible decisions they can with the resources entrusted to them."