Some conservatives are looking for guidance in the race for Wisconsin State Superintendent of Public Instruction. This is not an inconsequential position; after all, Tony Evers held it before he became governor.
The spring primary race is today. The top two candidates will move on to the April general election. [Update: Deb Kerr and Jill Underly prevailed as the top two candidates after this article was written. There is a clear contrast there; Kerr is supported by school choice advocates; Underly is the teacher's union endorsed candidate who vocally opposes school choice.)
It's actually a pretty bad sign that the candidate many conservatives are supporting claims she's a Democrat who voted for Joe Biden. Got that straight?
Deb Kerr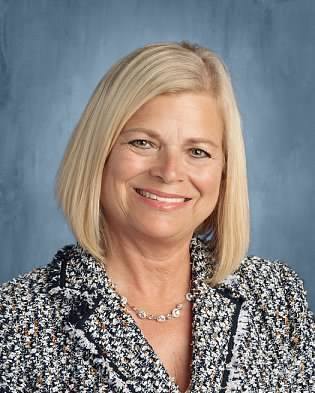 However, Dr. Deb Kerr has drawn support from some Republican and conservative heavyweights because of her support for school choice. To be blunt, they think most of the other candidates are all worse – from a conservative perspective. It's technically a non-partisan race, of course.
If you care about school choice, there is a second candidate in the race who supports it, though, according to the Wisconsin State Journal: Dr. Shandowlyon Hendricks-Williams, a former state education department worker who was a special education teacher in Milwaukee and who is endorsed by Dr. Howard Fuller. She hasn't raised as much money as Kerr, though, and, since Kerr leads in fundraising, it appears that school choice advocates are banking on her as having the best chance. In addition, Hendricks-Williams was director of Gov. Tony Evers' Milwaukee office.
On issues, the two candidates hold more positions in alignment with conservative beliefs than the other candidates in the race.
In fact, when talk radio host Mark Belling asked both Deb Kerr and Hendricks-Williams for their stance on school choice, Kerr gave a much vaguer answer. The other candidates are opponents of school choice.
Wisc News reported that Hendricks-Williams "said she supports parents' right to choose 'high-performance' schools."
On the other end of the spectrum, one of the other candidates, Jill Underly, the superintendent at Pecatonica Area School District, has been so vocally against school choice that the state teacher's union endorsed her, the State Journal reported.
Belling posted a detailed question-and-answer about questions of importance to conservatives in the race. You can read it here.
The other issue that Belling asked about was whether Wisconsin schools should offer an in-person option. Deb Kerr told Belling that she supports having an in-person instructional option for all schools. Hendricks-Williams did too, saying, "I know we must provide an option for all students to return to in-person instruction swiftly and safely while working diligently to maintain educator morale and ensure expedient vaccinations."
Hendricks-Williams told Belling of school choice, "I fully support and defend parents' liberty to enroll their child in a high performing school, public, charter, choice, or otherwise (as stated on my website). I am the only candidate who has consistently held this stance throughout my career and this campaign despite the backlash. Other candidates have flip-flopped when this is posed as a simple yes/no question (see the WAEF forum). I don't change my response to this question based on who is in the room and I'll always defend parents' liberty to choose."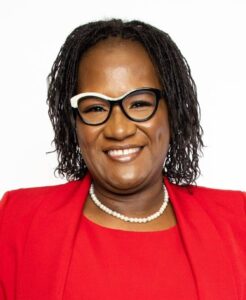 When Belling asked Deb Kerr if she supported school choice, she wrote, "My job as your Superintendent is to advocate for ALL children in Wisconsin. Together, we will create a world-class education system that will be the highest performing in the country. This will be done by bringing all stakeholders to the table to develop one system of accountability and full transparency while also upholding the law fairly and as written so that families and educators have a stable landscape to forge a better future. I will advocate forward not backward in an effort to make Wisconsin the best place. Together we will not take the road to our future, but make the road to our future."
We won't tell you how to vote; nor can we suggest you vote for a candidate who voted for Biden. However, we will give you the following additional facts on Deb Kerr and Hendricks-Williams and allow you to make up your own mind:
Kerr has received financial backing for her campaign from some conservative heavyweights, including: Republican state Sen. Alberta Darling; former School Choice Wisconsin leaders George and Susan Mitchell; and Pennsylvania conservative donor Arthur Dantchik.
The conservatives donating to her campaign are supporters of school choice. The Wisconsin State Journal says of Kerr: She "supports the private school choice program and has won Republican backing across the state."
According to the Associated Press, the La Crosse and Green County Republican Parties have suggested people vote for Kerr, calling her "the only conservative in the race."
Kerr told the AP she voted for Biden but has also voted for Republicans, including a local DA candidate.
She was superintendent of the Brown Deer School District but has also worked in parochial and charter schools. She attended Walther Christian Academy for her own education, as well as Valparaiso, the University of Alaska-Fairbanks, and National-Louis University.
Hendricks earned an Associate Degree in Human Services from Milwaukee Area Technical College; Bachelor's Degree in Human Services from Springfield College; Master's Degree in Education from Cardinal Stritch University and Doctorate Degree in Educational Leadership from National Louis University.
Hendricks has served as a Teacher Assistant, Special Education Teacher, Supervisor, Assistant Principal, Principal, District Administrator, and Adjunct Faculty prior to serving as the Assistant Director of the Teacher Education, Professional Development and Licensing (TEPDL) team at the Wisconsin Department of Public Instruction (DPI). Dr. Hendricks served as Director of the Milwaukee Office of the Governor.
Dr. Hendricks is a member of The Church of the Living God, CWFF; Metropolitan Milwaukee Alliance of Black School Educators; Zeta Phi Beta Sorority, Incorporated; and Rev Collective.
Hendricks has been endorsed by some Milwaukee heavyweights, including Dr. Howard Fuller but also some liberal Milwaukee alderpeople.
The other candidates oppose school choice. They are Steve Krull, a Milwaukee principal; Sheila Briggs, an assistant state superintendent at the state Department of Public Instruction; Joe Fenrick, a Fond du Lac high school teacher; and Troy Gunderson, a Viterbo University professor.