Dennis Kurasz, who is accused of a domestic violence homicide, was on Milwaukee County's electronic monitoring waiting list for a previous domestic violence and felony case involving the same victim, Wisconsin Right Now has exclusively learned. He was released in the pending case on just $250 bail, but the county couldn't come up with a GPS device to better monitor him.
We previously wrote about Milwaukee County's waiting list for electronic monitoring bracelets. It's left some violent offenders without tracking devices, endangering the community.
A source gave us the information about Dennis Kurasz and the chief judge, Mary Triggiano, confirmed in an email that she believes Kurasz was on the waiting list. "I believe he is/was," she wrote WRN in an email on Dec. 28, 2021.
The open case was filed in May 2021 and charged Kurasz with possession of a firearm as a felon, domestic-violence battery and disorderly conduct with domestic abuse assessments. On May 6, 2021, he posted $250 bond (set by Court Commissioner Katharine Kucharski) and was released. The first charge is a felony. In June, a warrant was issued and stayed when he didn't show up for court, but he made his next appearance. Kucharski is a former assistant DA.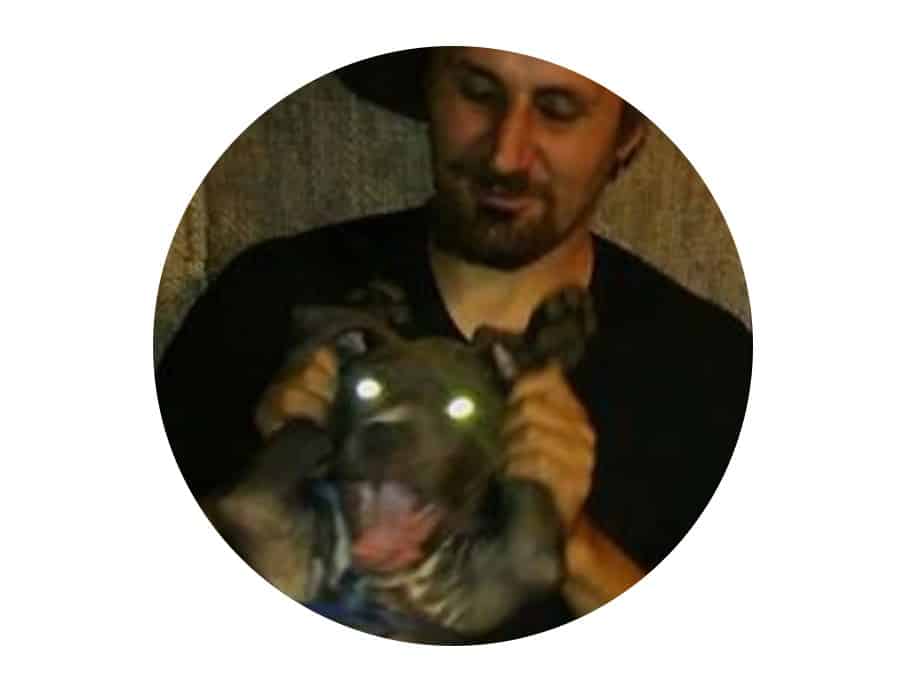 Court records note, "If electronic monitoring device is unavailable and cash bail has been paid, Defendant to be released and placed on the waiting list. Electronic monitoring is for no contact order only." But none was available. Among other past offenses, he was previously convicted of felony escape. He was quoted in a past Fox 6 story in which he was accused of owning a junk car company that sent racist texts saying it wouldn't serve blacks. He denied sending the texts.
Dennis Kurasz is now under arrest in the murder of Amanda DuCharme, who was the victim in the pending case. Asked about Kurasz's arrest, which we learned about through a source, Milwaukee police responded, "This all the info that is available regarding Amanda DuCharme's homicide. Please contact the Milwaukee County Court regarding GPS."
Police released these details: "Milwaukee Police are investigating a homicide that occurred on Monday, December 27, 2021, at approximately 5:45 a.m., on the 4900 block of N. 32nd Street. The victim, a 43-year-old woman, sustained fatal blunt force trauma injuries. The circumstances leading up to the homicide are under investigation. A 44-year-old Milwaukee man was arrested in connection to this incident. Anyone with any additional information is asked to contact Milwaukee Police at (414) 935-7360 or to remain anonymous, contact Crime Stoppers at (414) 224-TIPS or P3 Tips App."
In early December, we wrote, "There are 125-150 defendants who are on a waiting list for electronic monitoring bracelets because Milwaukee County doesn't have enough of them…That means that defendants deemed high-risk by judges can't be monitored as strictly as the judges want." The shortage of monitoring bracelets derives from the court backlogs. Milwaukee County has only 90 bracelets, Triggiano said in our previous story. The courthouse backlogs, which we wrote about previously, mean that people are out on bail longer than before; thus, the number of people judges want on bracelets grows and, so too, does the waiting list.
Dennis Kurasz was one of the people on it, our source said.
In addition, low bail amounts have become an issue of national concern since it was revealed that Darrell Brooks, the Waukesha parade suspect was released on $500 and $1,000 bail in two pending felony cases in Milwaukee County. It comes as bail reform movements sweep the nation. But in Milwaukee, it continues to prove deadly.
Dennis Kurasz Attempted to Get a Restraining Order
In May 2021, Kurasz tried to get a restraining order against DuCharme, but it was denied. We asked the Milwaukee DA's office for the criminal complaint against Kurasz in the pending case but didn't hear back. He has not yet been charged in the DuCharme homicide because it just happened.