Frank Nitty, the city's most prominent Black Lives Matter activist, was arrested by Milwaukee police, and a video he posted and police sources say the accusation involves an alleged sexual assault.
"Police knocked on my door, and said I sexually assaulted this young lady," Nitty says in the Nov. 16 video. He denies the allegations, calling them "bullsh*t" on video and claiming he has text messages that will exonerate him. Nitty claims the woman's motive is because he asked her to return a rental car. He says he told her that police would be called if she didn't return it and that she then made the accusation against him.
Nitty has now been booked in the Milwaukee County Jail but has not yet been charged. Here's his mugshot: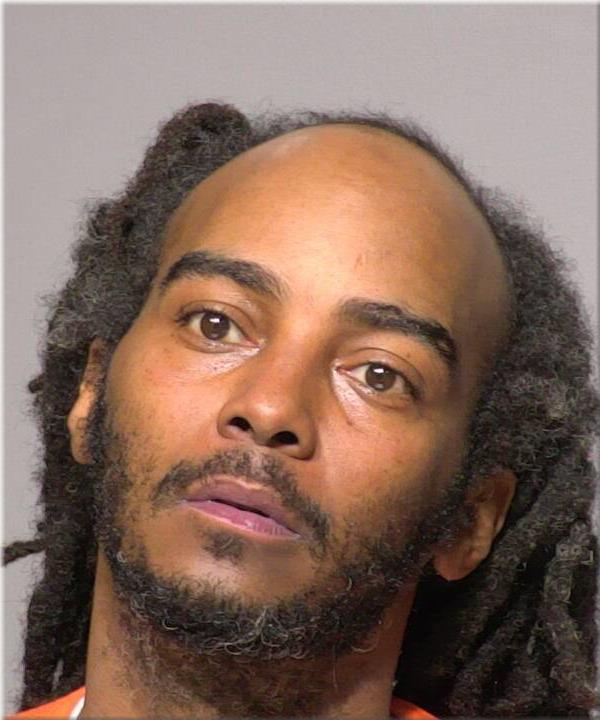 People are posting "Free Frank Nitty" graphics on Facebook as word spreads. Vaun Mayes, another BLM activist in Milwaukee, wrote on Facebook, "Listen here. U can support Frank Nitty II if u feel so moved to. But do NOT threaten the accuser.. We ain't doing that. That ain't gon help Frank, nor this movement. I hope bro learns from this. Like SERIOUSLY. OAN, Damn Cino 😳"

The BLM activist's real name is Frank Sensabaugh. An associate of Nitty was also taken into custody as police were about to put Nitty into a squad car, video shows. The screenshot on the top right of this story shows the associate's arrest; the screenshot on the left shows Nitty being taken into custody. Nitty was cooperative with police, the video shows.
Suddenly, you hear a commotion slightly off camera. "Why you still walking up on me. He's touching me," someone who is not Nitty says. You then see Nitty's associate taken to the ground by multiple cops and people start screaming.
The specific details of the allegations are not clear, but they involve a woman Nitty gave a place to stay after she participated in one of his marches, he says in the video. Milwaukee police PR declined to comment. We know the name of the accuser but are withholding it because we have a policy not to name accusers in these types of cases.
---
Frank Nitty Arrest Details
In the video obtained by Wisconsin Right Now, Nitty says, "I gotta turn myself in y'all. If you haven't heard, that's even crazy, so she's sitting around telling someone she loves somebody. She didn't have nowhere to go."
He says the accuser is "one of the people that marched with me, came to my house. They didn't have nowhere to go basically."
During the video, he stops to tell officers outside his home, "I'm coming out, y'all." He tells them he needs 40 seconds to use the bathroom.
He continues, "She needed somewhere to stay, came to knock on my door, drove me to the airport and everything,"
Nitty then alleged the accuser "disappeared" with a rental car that wasn't in his name and she wasn't supposed to drive. He said he had been asking her to bring it back for days and told her "they're going to have to call the police because I didn't rent it in my name."
He said he texted the woman and could tell she was reading the messages, but she didn't respond.
"Then after that I said,'Fine, I'll leave it alone, they're going to call police on you,'" he says in the video.
He added, "Who gets sexually assaulted, drives to the airport, makes sure they landed, you know, this is crazy."
He's smoking in the video. You can see a second man in the video. They then go outside.
"Thank you for your cooperation," a Milwaukee police officer tells Nitty. "I have the text messages from her. She's retaliating," Nitty tells police.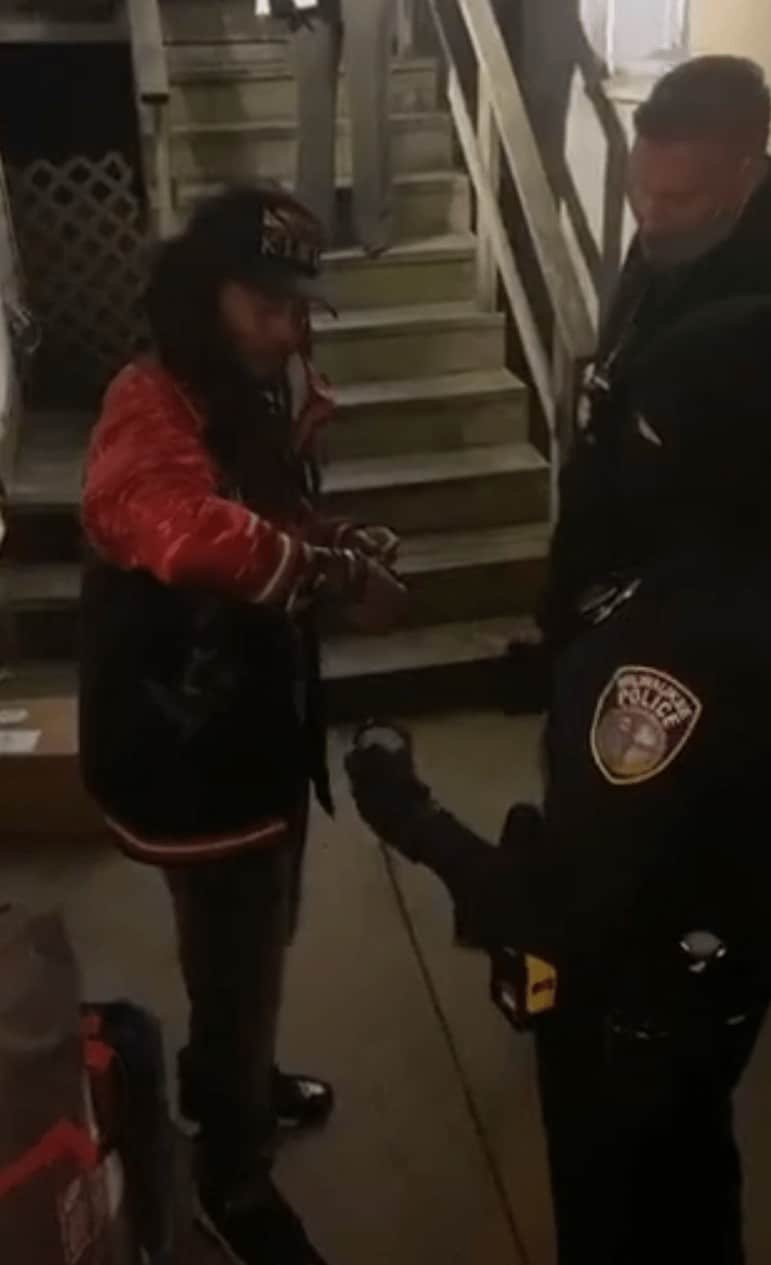 The officer says, "Whatever you have to give your side of the story." Nitty responds, "A person can say anything." The officer told Nitty he apologized for the inconvenience and asked Nitty whether he wanted to pull up his bracelets to be cuffed. "Are those cuffs ok?" the officer asks.
The video shows Nitty being handcuffed by Milwaukee police and led to a squad car. There were multiple officers at the scene.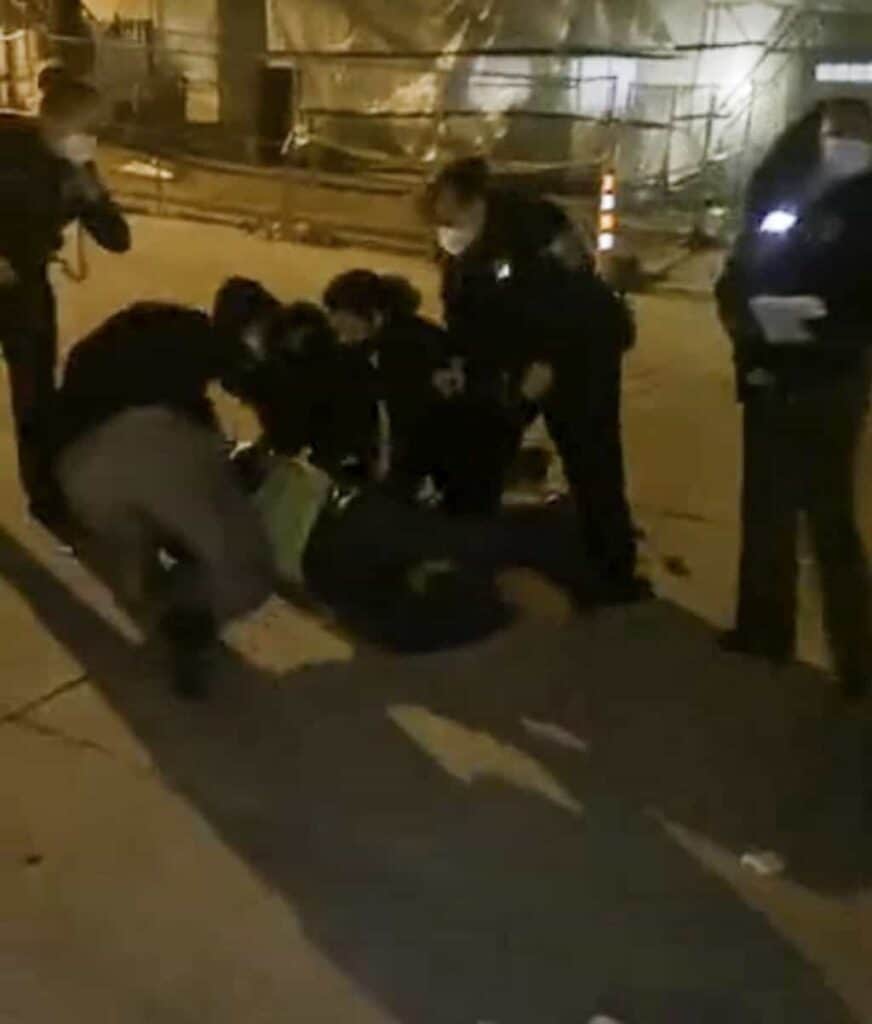 You can hear another man getting agitated as Nitty is led away. "That's the type of sh*t that's ok look at them," the second man says. "People get badges act like they can fight."
Nitty gives another statement on video as he stands next to the squad car. "Let me say bye to everybody. I love you all. You all know this is bullsh*t. I have all the evidence to back it up. Continue to support."
He expressed that he only had $40.