Kaul's office later HIRED the assistant prosecutor they're now criticizing. And he still works there. But the media won't tell you that.
Democratic Attorney General Josh Kaul's campaign is lying about Eric Toney right out of the gate, and the media are letting him, as Kaul tries to shield himself from criticism that he is weak on public safety.
A Wisconsin State Journal article about Kaul and Toney going at it on public safety contains this outright lie:
"Back in 2019, Toney's office gave $500 bail to a nine-time felon who would go on to kill a firefighter during a shootout with police, said Sondra Milkie, Kaul's campaign manager."
The article is by Lucas Robinson. Robinson did not give readers the actual facts to correct the blatant lie, which is recycled from a trash article written by Dan Bice. We reached out to Robinson to ask if he plans to update his stories to inform readers of the truth. We will update this story if a response is received. The La Crosse Tribune ran the same Robinson story, expanding the reach of Kaul's campaign lie.
The Actual Facts
-Toney's prosecutor never asked for $500 bail. In fact, he OPPOSED a request from the defense attorney to modify Houston's bail. Toney's prosecutor OBJECTED to the defense attorney's motion to reduce Houston's bail from $5,000.
There was a single motion made in the case, by the defense attorney, who wanted Houston released on a signature bond, a review of records shows.
The prosecutor, an assistant Fond du Lac District Attorney named Timothy Filipa, who appeared in court on the case, asked for some cash bail. He did not ask for $500 or any reduction; thus, he opposed the defense request.
-Kaul hired Filipa in May 2020, about one year AFTER the bail hearing in the Houston case! The State Journal does not tell this to readers.
-District Attorneys don't have the power to "give" anyone bail. The judge, Gary Sharpe, gave Houston $500 bail – an amount that no one had asked for.
-The defendant, Ruben Houston, was released…to the custody of Marathon County, which later released him on a signature bond. Toney has nothing to do with Marathon County's release decisions. Thus, Fond du Lac County never released Houston to the community. They released him to Marathon County.
-Toney never personally appeared in court on the case.
---
That's Right – Josh Kaul Hired the Same Prosecutor AFTER the Houston Case
You heard that right. Guess where Filipa now works? He was hired AFTER the Ruben Houston prosecution by Democratic Attorney General Josh Kaul, Toney's opponent in the Attorney General's race.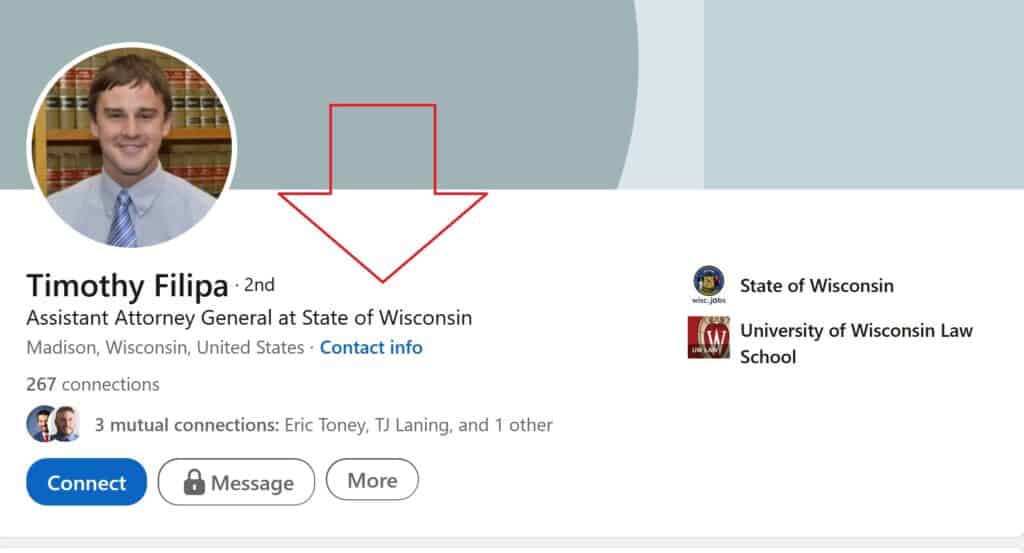 We don't think Filipa did anything wrong. As noted, he NEVER ASKED for $500 bail. The judge came up with that.
However if Filipa so terribly "botched" such an important case, as Kaul's campaign is arguing, why did Kaul decide to hire him?
The Sheriff Believes Most Prosecutors Wouldn't Have Charged the Case at All But Praises Toney for Taking a Tough Case Forward
Fond du Lac County Sheriff Ryan Waldschmidt, whose office investigated the Houston case and referred the reports to Toney's prosecutor, praised the DA, saying that Toney is extremely accessible to beat officers on the street.
He also believes that many DAs probably would not have charged Houston at all because the drug test came back inconclusive, but Toney worked with the deputy to get Houston off the streets by prosecuting him for counterfeit narcotics because Houston indicated he believed the substance was heroin.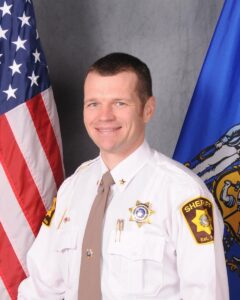 Thus, under a weaker prosecutor, the case might not have made it to a courtroom at all, he said.
You won't learn any of this from the State Journal.