Police reported that of the Kenosha riot arrests made over the past week, the majority of people had an address outside of Kenosha. Police seized more than 20 firearms.
In total, 175 people were arrested during the riots, of those, 102 had addresses from outside Kenosha.
Kenosha police also said:
Those arrested came from 44 different cities.
Nine people were arrested for curfew violations.
34 were arrested for curfew violations and other charges including carrying weapons, burglary, and possession of controlled substances.
More than 20 firearms were seized.
The arrests happened between Aug. 24 and Aug. 30, in the wake of multiple arson fires that burned down businesses and other buildings after the police shooting of Jacob Blake when people openly defied criminal laws, burning and destroying vehicles, setting major arson fires, and smashing windows. That all culminated in a shooting that left two dead. You can read about the criminal charges in that shooting here.
https://www.facebook.com/Kenoshapolice/photos/a.10151999394132207/10158507620677207/?type=3&theater
On Friday, police announced the arrest of nine people after they stopped vehicles, including a school bus, bread truck, and minivan – with out-of-state license plates. Police say the vehicles "contained various items that included helmets, gas masks, protective vests, illegal fireworks, and suspected controlled substances."
"The vehicles were a black school bus, bread truck and tan minivan. Kenosha Police confirmed the out of state license plates," Kenosha PD wrote in a news release. According to the release, "Police followed the vehicles to a gas station near Washington Road and 30th Avenue. Police observed the occupants of the black bus and bread truck exit and attempt to fill multiple fuel cans."
Police also revealed that they found materials "consistent with rioting" in a U-Haul truck. They wrote:
On Aug. 27, members of Kenosha Gang Unit received a tip about a U-Haul truck parked facing the wrong way on a one-way street near Civic Center Park, located directly across the street from the Kenosha County Court House and very near the dinosaur museum, which has been the target of several attempted arsons.

Kenosha Police, with U.S. Marshals assistance, approached the U-Haul to identify its occupants and investigate the vehicle's contents. The occupants were detained by Kenosha Police and U.S. Marshals created a perimeter to allow for a safe investigation of the vehicle; however the situation quickly destabilized and the U-Haul was towed to a safe location where the investigation was continued.

After being questioned, the individuals were released. Upon further inspection, the U-Haul contained an amount of water and supplies, but also contained materials that are consistent with rioting.
---
Damage Estimates: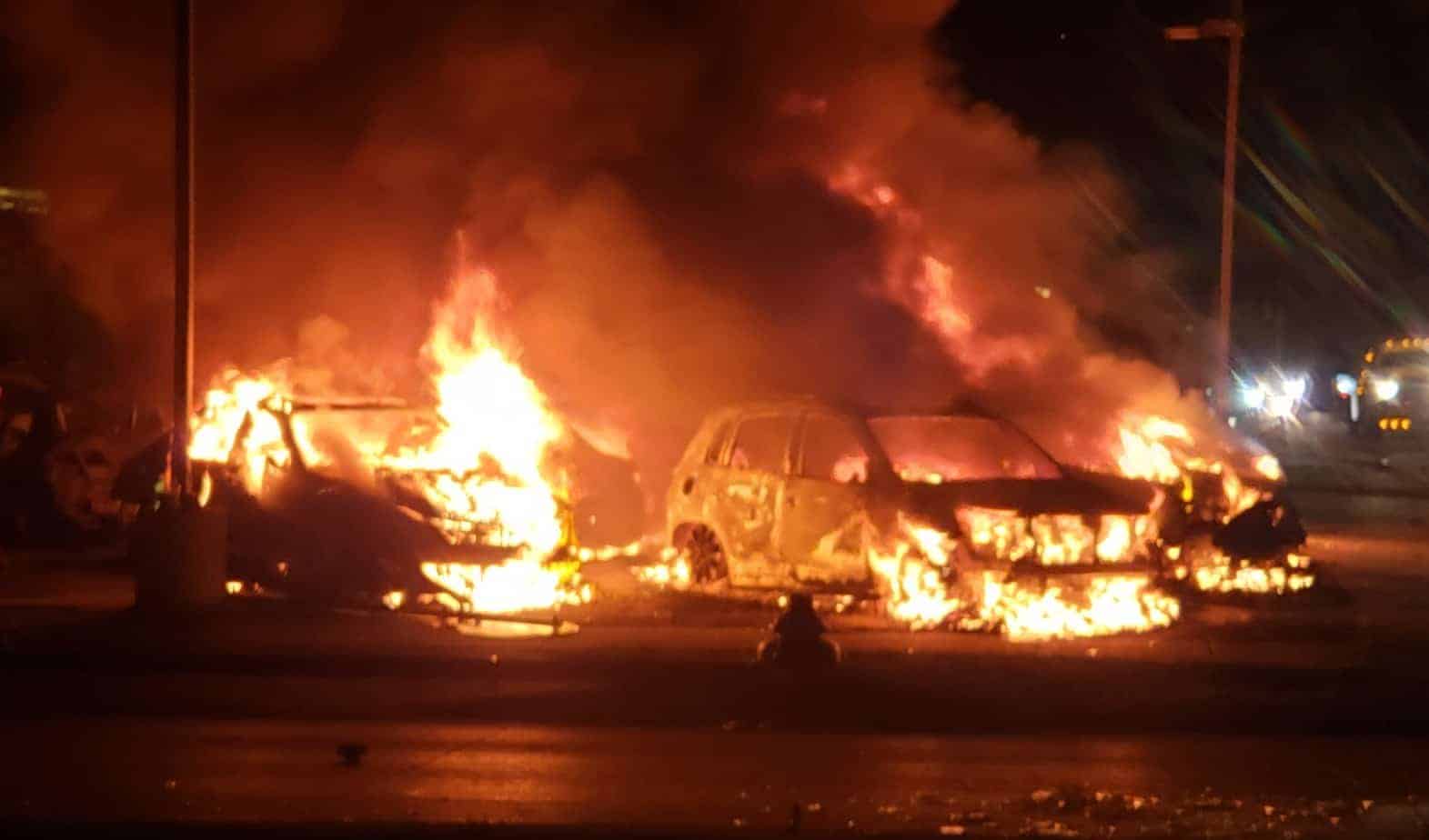 According to ABC News, Damage to city-owned property is estimated at nearly $2 million so far. City's public works director, Shelly Billingsley provided the estimate to leaders Monday night on the cost to replace garbage trucks, street lights and traffic signals, including other items that were destroyed or damaged during the rioting last week.