Perhaps not seeing the irony, she added, "We must stand against those attacking our institutions and values."
State Sen. Melissa Sargent (D-Madison) has a double standard when it comes to riots. In August, she urged people to "fight back" while sharing a story about police and federal agents arresting Kenosha "protesters" and revealed she has two knives in her car.
In August, she shared the story headlined, "Police, Federal Agents Use Unmarked Vehicles in Arrests of Kenosha Protesters." She shared the story on Aug. 27 after days of rioting in Kenosha led to multiple arson fires, a mass shooting, and people hurling abuse at and throwing things at cops. Her name used to be Melissa Agard; she is the Senator in Assembly District 48.
Sargent's message to constituents while Kenosha was engulfed in rioting and arson fires?
Sargent wrote in the Facebook status, "Wisconsin is again ground zero. Stand up. Fight back."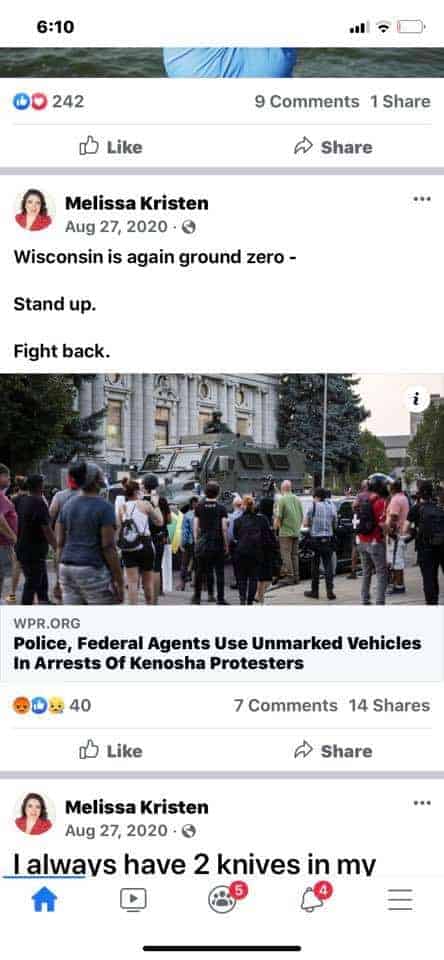 That same day, she posted, "I always have 2 knives in my car."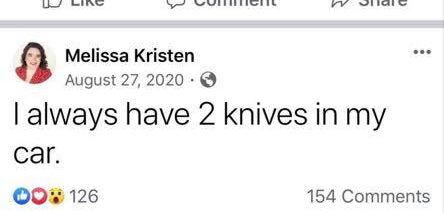 This appears to be a reference to the Jacob Blake case, in which a police officer used lawful force after Blake, armed with a knife, resisted arrest and appeared to be about to drive off in a car that wasn't his with children inside.
She also wrote an ode to Blake, not bothering to mention that he was armed, resisting, and wanted on a felony warrant for domestic abuse and sexual assault.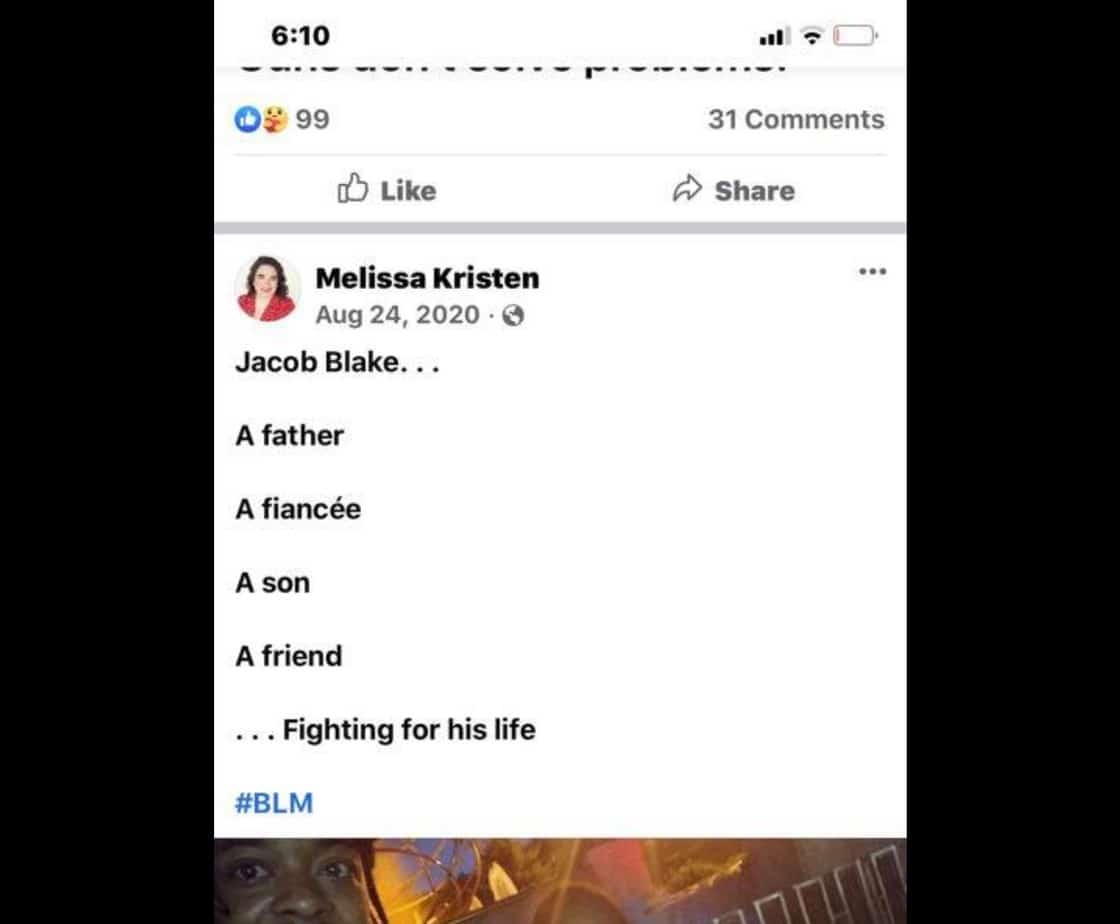 She doubled down on the knife comment in the thread.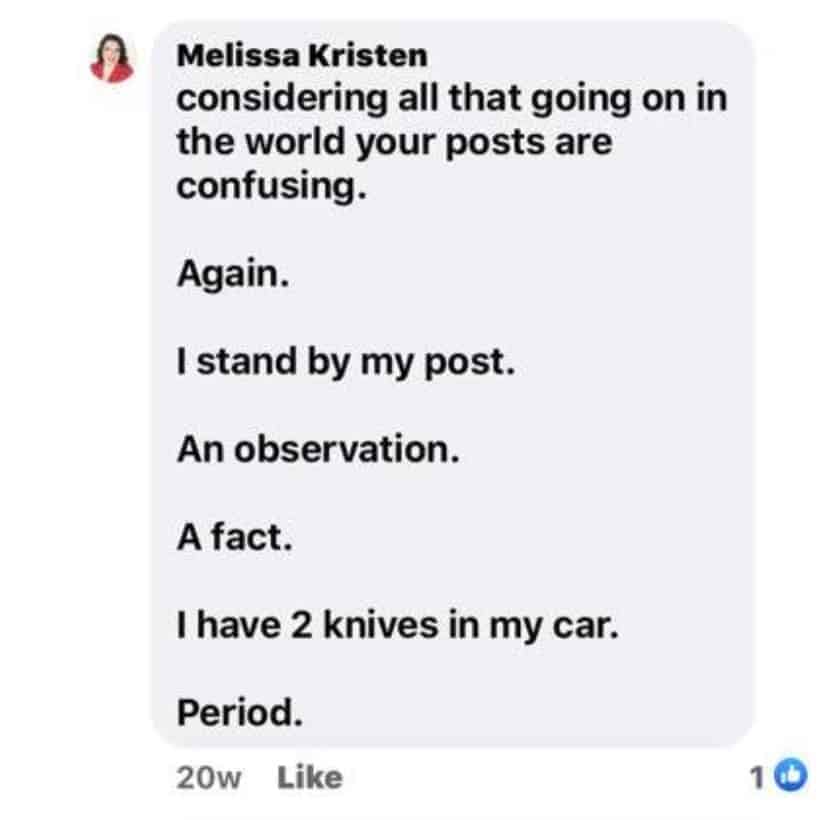 She holds a position of leadership. She was elected by her colleagues as Caucus Vice Chair. "I am proud to have earned the support and trust of my colleagues in the Senate Democratic Caucus," she wrote.
Perhaps not seeing the irony, she added, "We must stand against those attacking our institutions and values."
She did express concern about violence at the State Capitol in the wake of the riots at the U.S. Capitol in Washington D.C., writing, "It is sad time in our country. My staff and I are doing all we can to stay safe and appreciate the concerns expressed by so many."
On Jan. 7, she wrote, "Today, my colleagues and I sent a letter calling on Vice President Mike Pence to invoke the 25th amendment after the events that took place in our nation's Capital yesterday. What we saw yesterday was insurrection. Rather than accepting the results of the election, extremists broke into the Capitol and attempted to overturn the results of a free and fair election. Those responsible must be held to account under federal law. Every leader in our nation must stand up and acknowledge that this is the moment to draw a line in the sand and remove President Trump from office before further damage is done."