Six Milwaukee aldermen say President Donald Trump's recount request is racist, despicable, and "purely evil."
They then said everyone should "work to unify the country."
The news release was issued by the following members of the Milwaukee Common Council – Alderwoman Chantia Lewis, Alderman Khalif J. Rainey, Alderman Mark A. Borkowski, Alderman Nik Kovac, Alderman Russell W. Stamper, II and Alderman Ashanti Hamilton.
They called the president's request for a recount a "failed attempt to steal an election."
The Trump Campaign "is seeking a recount of the votes cast in Milwaukee and Dane counties on November 3rd, in what is a clear attempt to somehow cast doubt on the outcome of the election in Wisconsin by looking for evidence of non-existent voter fraud," wrote the aldermen.
"The recount, focused on Wisconsin's most diverse counties where by far the state's largest populations of Black and brown people reside, is not only without merit, it is RACIST and despicable! We expect the recount to find no significant issues nor anything that will change the vote totals in any major way."
They added, "To seek to delegitimize and disenfranchise voters after a clear and sizable election result (where you lost fair and square, Mr. President) is, in our view, purely evil."
---
Trump's Campaign Cited 'Irregularities'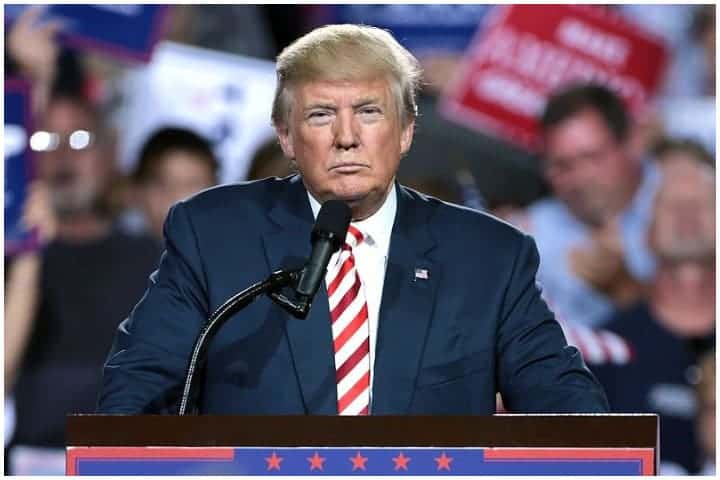 President Donald Trump's re-election campaign announced that it is filing a petition seeking a recount in the Wisconsin counties of Milwaukee and Dane, alleging "illegally altered absentee ballots, illegally issued absentee ballots, and illegal advice given by government officials allowing Wisconsin's Voter ID laws to be circumvented."
Read the full petition here.
According to a press release from Trump's campaign, "these two counties were selected because they are the locations of the worst irregularities. Donald J. Trump for President, Inc. transferred $3 million to Wisconsin to cover the estimated cost of the recounts."
The Trump campaign alleges that the Wisconsin Elections Commission "directed Wisconsin municipal clerks to illegally alter incomplete absentee ballots contrary to Wisconsin law. Clerks were instructed that they could rely on their own 'personal knowledge,' or unspecified 'lists or databases at his or her disposal' to add in missing information on returned absentee ballots," says the campaign. "Under Wisconsin law, incomplete absentee ballots may not be counted."
We wrote the Elections Commission to get a response. "We don't have any specific comment at this time," Reid Magney, spokesman for the Elections Commission, wrote us.
"Municipal clerks across Wisconsin issued absentee ballots to voters without requiring an application, in direct conflict with Wisconsin's absentee voting safeguards," the campaign alleged.
"Wisconsin law expressly requires that absentee ballots may not be issued without receiving a written application requesting the ballot. Despite this clear mandatory requirement, clerks uniformly issued absentee ballots without collecting a written application from persons who requested absentee ballots in person during the two week in-person absentee voting period that ran from October 20, 2020 through November 1, 2020."
In addition, says the campaign, "Voter identification is an essential requirement in Wisconsin and elsewhere to ensure that only eligible voters may cast their ballots. In clear abuse of Wisconsin's provision to issue ballots to indefinitely confined voters without requiring them to present voter identification, some Democrat county clerks illegally advised voters to illegally mischaracterize that they were indefinitely confined to circumvent Wisconsin voter ID law."
Those claiming to be "indefinitely confined" rose from 72,000 in 2019 to more than 240,000 at the time of the November 3, 2020 election, the campaign alleges.
"A substantial number of those claiming that status were sent and then returned ballots without proper identification and without otherwise meeting the requirements for that status," it says.
"The people of Wisconsin deserve to know whether their election processes worked in a legal and transparent way. Regrettably, the integrity of the election results cannot be trusted without a recount in these two counties and uniform enforcement of Wisconsin absentee ballot requirements. We will not know the true results of the election until only the legal ballots cast are counted," said Jim Troupis, counsel to the campaign. "We will not stop fighting for transparency and integrity in our electoral process to ensure that all Americans can trust the results of a free and fair election in Wisconsin and across the country."