We've obtained Police Officer Joseph Mensah's severance agreement with the City of Wauwatosa, and it's worth about $130,000 to him.
The agreement says the city will give him 13 months pay, a severance payment of $15,000, will pay $19,500 into his deferred compensation plan, and will pay its share of his health insurance for 13 months.
His base pay is $79,889. That means he will be receiving more than $114,000, plus accrued/accruing vacation and overtime, which brings the total to more than $125,000. That doesn't count the health insurance benefit. The mayor put the overall amount at nearly $130,000, since his salary will be paid for 13 months.
The city and Mensah also agreed not to "disparage" each other. See Mensah's severance agreement here. It's dated Nov. 17.
Mensah is resigning effective at the close of business on Nov. 30, 2020. The city is accepting  the Mensah resignation.
"This agreement is made in full, final and complete compromise and settlement of any disputed claims between the City, the Association and Officer Mensah," the settlement says.
Mensah is the Wauwatosa police officer who fatally shot three men on duty. The Milwaukee County District Attorney John Chisholm ruled each shooting justified self defense. Each of the men was armed or, by Mensah's account, reaching for a gun. A former US Attorney then wrote a report critical of Mensah by raising the possibility he could end up in a hypothetical fourth shooting. A protest boiled over at Mensah's girlfriend house, and member of the People's Revolution was accused of discharging a gun at Mensah, as tensions escalated.
In a press release, Barry Weber, the Wauwatosa Police Chief, said:
On 11/17/20, the Wauwatosa Common Council met and accepted a separation agreement between
Officer Joseph Mensah, his attorneys, the Wauwatosa Police Association and the City of
Wauwatosa. As part of the agreement, any pending cases with the Wauwatosa Police and Fire
Commission were dismissed and his suspension was lifted. Officer Mensah's resignation will be
effective November 30, 2020, and he will resign in good standing with the Wauwatosa Police
Department. Officer Mensah has been a member of this department for the past five years and will
be missed. We wish him the best in his future endeavors.

This has been a very challenging year for the police department and for the Wauwatosa community
as a whole. Despite any challenges we have encountered, we have 94 sworn officers who have been
out serving the community every day. Our commitment to serve and protect the citizens of
Wauwatosa has not waivered and we will continue to do so with the same dedication and
professionalism that is expected of us.
We reached out to Mayor Dennis McBride for comment and he responded to our following questions:
What is the financial impact to the city/amount Mensah is receiving financially? 
The settlement agreement is attached.  As you'll see, in Section 3 it notes that Officer Mensah is receiving compensation for his accrued pay and vacation time, etc.  Under state law, he would be entitled to this under any circumstances.
Section 4 states that, as "consideration" for settling with the City, Officer Mensah will receive 13 months of pay and benefits, through the end of 2021, and the City is paying for his health insurance premiums, giving him $15,000 in severance pay (to compensate him for what would have been paid into the Wisconsin Retirement System for him), and paying $19,500 into the City's Section 457(b) deferred compensation plan, to reflect what would have been paid into that plan if he had remained a City employee through the end of 2021. 
The total settlement amount will be $129,419.99.  That amount will be paid out of the City's general fund.  It should be noted that if Officer Mensah, the police union, and the City had not settled and the Police & Fire Commission hearing had gone forward, the City would have continued to pay Officer Mensah's salary and benefits and to pay its own legal fees as well as the legal bills incurred by Officer Mensah.  (That is required by the City's collective bargaining agreement with the police union.) The total of those costs might have equaled the $129,419.99 that the City is paying as consideration for the settlement agreement.
2. Why do you think an officer whose shootings were found justified should resign?
Officer Mensah was represented by three competent attorneys and by the police union.   The City was represented by several competent attorneys, too. Ultimately, the parties decided that it would be best to enter into a settlement.  Officer Mensah, the police union, and the City all signed the agreement voluntarily.  In my many years of experience as a trial attorney specializing in employment law, parties enter into such agreements to eliminate uncertainty – no one can truly predict the outcome of a trial or administrative hearing – and to move forward with their lives or business in a positive fashion.  It is our hope that the settlement will bring closure to a situation that was difficult and stressful for everyone.
---
What Joseph Mensah's Severance Agreement Says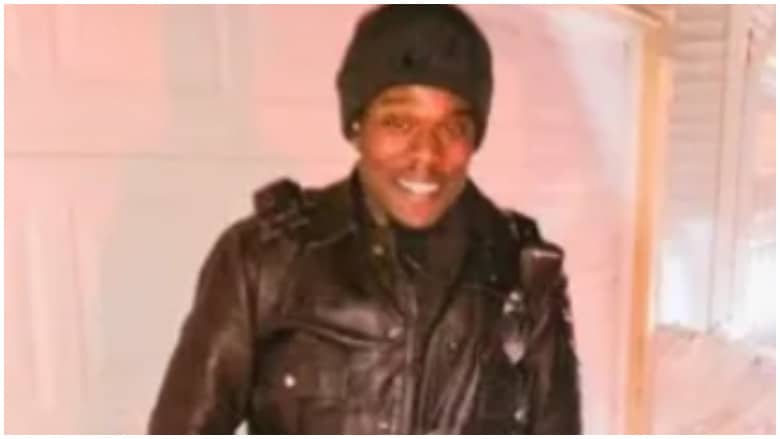 The city shall pay to Mensah severance payments equivalent to 13 months pay through Dec. 31, 2021 minus payroll tax deductions, and Officer Mensah's share of the cost of COBRA health insurance continuation," the agreement, obtained by Wisconsin Right Now through open records laws says.
The city shall pay its share of the COBRA health insurance premium amount for a single plan on behalf of Officer Mensah for the first 13 months following the date of resignation, or unless he becomes eligible for other employer provided health insurance.
If he elects to continue COBRA health insurance beyond Dec. 31, 2021, the full COBRA premiums would be made by Mensah.
The city agrees to pay into the city's section of deferred compensation plan $19,500 in Mensah's name.
The city agrees to pay Mensah a one-time additional severance payment of $15,000, minus appropriate payroll tax deductions, on Dec. 17, 2020.
The agreement does not prohibit Mensah from participating in any subsequent investigation or proceeding conducted by the federal Equal Employment Opportunities Commission or state Equal Right Division. He waives the right to recover damages, costs and/or attorney fees.
It's not to be construed as an acknowledgement by the city "of any liability or wrongdoing whatsoever under federal, state or local law."
The agreement says that the city shall pay to Mensah on the pay date of Dec. 17, 2020:
All pay earned and not paid through the date of resignation.
All earned unused and unpaid accrued vacation ($3,682.22), accruing vacation ($4,224.94), overtime ($2,421.66), professional leave ($322.63) and longevity (per bargaining agreement) through the date of resignation pursuant to the bargaining agreement.
---
The Common Council Announced It Entered the Agreement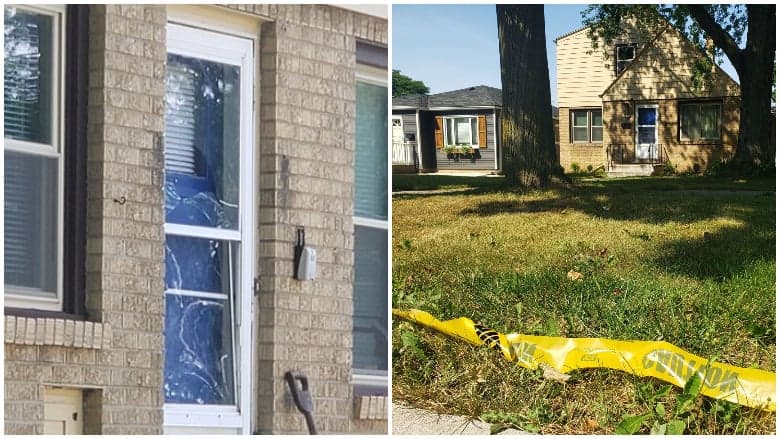 On Nov. 17, the Wauwatosa Common Council announced it has entered into a separation agreement with Police Officer Joseph Mensah, the Wauwatosa Peace Officer's Association, and the City of Wauwatosa. Mensah's resignation will be effective Nov. 30, 2020.
"This is being voted on by the Council in regards to the financial impact of the separation agreement and to avoid future litigation," the city's news release said. However, it did not disclose the financial impact.
According to the release, the city has asked the Police and Fire Commission to meet as soon as practical to dismiss the charges pending against Officer Mensah as he will no longer be an employee of the City of Wauwatosa.
Mayor McBride said, "Now is the time for all of us to come together and heal. We've made substantial progress during 2020, and in the coming year we'll continue to focus on positive change for our community. As before, I'm committed to working with the Common Council, the city's Equity and Inclusion Commission, and members of the public to make that happen."
Questions/Answers cited in the news release:
Q: Will there be an emergency declaration or curfew with this announcement?
A: There is not an emergency declaration or curfew planned at this time.
Q: Will the National Guard be in Wauwatosa again this evening?
A: No, there has been no request for mutual aid assistance.
Wisconsin Right Now reached out to the Wauwatosa Peace Officers Association for comment, however they stated they are not able to comment about the separation agreement at this time.
Mensah has been cleared by the District Attorney of three separate shootings while on duty of people who were armed or reaching for a weapon, according to the DA. He was suspended and his employment status had not been determined up to now. An independent investigator recommended he be fired in part for a hypothetical fourth shooting that hasn't happened (we previously criticized that report here).
Disclosure: Jessica McBride, a contributor at Wisconsin Right Now, is the niece of Wauwatosa Mayor Dennis McBride. Jim Piwowarczyk, the owner of Wisconsin Right Now, is the author of this story.